Take it from yours truly. Dry Eye is a very annoying condition, and one which has plagued me occasionally in the past two years.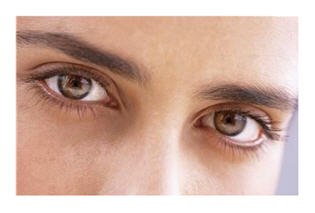 If you're wondering, Dry Eye Syndrome can be serious, and is exacerbated by (excessive) crying which dehydrates the eye, contrary to what one might think.
It's also aggravated by insufficient blinking which often occurs when spending hours in front of a computer screen.
I'll spell it out:
Weepy woman whimpers over word withdrawal, tempted to tap-tap-tap tempestuously on her much loved laptop, but aware it's time to give it a rest. Today I'm going to write little, read less, and give my Dry Eye some attention, because yesterday there wasn't a dry eye in the house.
Yesterday was filled with stillness and concentration, with pacing at a great distance and yet proximity to my own deepest places of belief, with thoughts of Ashley and Jeremy, the miracle of a kidney transplant, and two patients and their families doing well.
There were tears, more tears, gushes and spurts and trickles of tears  – and of course, vigilance in front of the screen, watching for a stream of Facebook updates.
Just what the doctor did NOT order when it comes to Dry Eye!
Don't Take Your Health For Granted
One of the things that ran through my mind yesterday is how easy it is to take good health for granted. We do so somewhat less as we get older, though sometimes we are lax in being attentive to our own needs.
As a juggling single mother, I've had my struggles with losing the habit of self-care; I need to do better, and I'm trying.
But I also have a habit of forgetting my age. That's not necessarily a bad thing, but nor is it always a positive. I wonder why I can't bounce back from fatigue the way I could at 25. I wonder why I can't pull two all-nighters in a row as I could at 35. I chide myself for not succeeding at fitting my jeans just a little more comfortably though I'm following a healthy regimen of diet and exercise that ought to work.
And would have worked, quickly, five years ago.
Young Mind, Aging Awareness
Sure, I have great days when I feel terrific – vibrant, energetic, and upbeat. I'm wildly productive, and wickedly playful. Those aging arrows? Bring 'em on!
But it isn't every day, and nor should any of us expect it to be, any more than we do when we're 40!
Moreover, there are realities that women face (if we're lucky) to do with midlife changes as the result of menopause. But color me surprised when most of the sites I poked through with common menopausal symptoms did not include vision issues, though vision is certainly impacted as we age. And eventually, I found sources that cite Dry Eye as tied to a woman's changing hormonal patterns.
Something never mentioned by my physician, and never mentioned by my eye doctor.
Tears for Fears (and Cheers)?
I suppose I will always be something of a "sentimental fool" – I cry easily – when impacted by beauty, by joy, by tenderness, by sorrow. But like most of us who spend so many years caring for others, I need to shift the balance to include more attentiveness to my body's rhythms, its natural changes, its evolving requirements.
I'm fortunate in knowing my eyes are very healthy. But I need to banish the Dry Eye – despite my teary tendencies when touched by those with kind hearts, and a few challenges of my own to deal with. So I'm going to focus on yesterday's good outcome, and with vision still blurry, I must spend less time online. That means pouring out words at super speed, occasionally skipping computer time altogether, dripping drops into my dehydrated peepers, and sending more love to Ashley, to her family, to Jeremy and Kate.
There's still recovery to come, and they need our "good stuff."
Now imagine if we could put our hands, our minds, our hearts, and our collective vision together. And do this again. And again. And again. Everywhere we see a need. Helping each other, forming communities, sharing our strength.
I know there wouldn't be a dry eye in this house, and I think I'd be just fine with that.
You May Also Enjoy