Restless, you finish your morning muffin or your lunchtime sandwich; you count the hours until evening arrives and you call it a day on your files, your spreadsheets, your accountable tasks; you pace the confines of your home office or your den, or maybe you grab the leash to walk the dog one more time, and a few blocks farther than is your habit.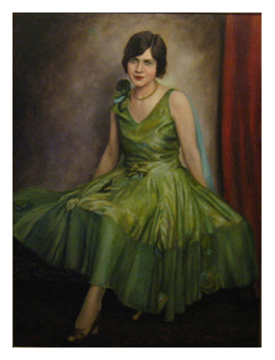 You text your kids to say hello because this week in particular you are painfully aware of life's fragility and randomness, and you do this though you know they're fine. You share with them the familiar details of this sparkling season – the crispness in the air that fills your lungs sweetly, the flamboyance of the fall foliage crystallizing your delight in crimson and burnt orange, your realization that the holidays will be here in a flash though summer seems as if it disappeared only days ago.
Something in you aches and you aren't sure if it's the absence of little faces and hands or even bigger ones, vying for the car keys.
You are convinced the shadowy tinge to these days and nights is tied up in stories that continue to roll across large screens and small, grim tales tangled in the greatest fear of any parent, in your own recollections of lost loved ones. And while you cannot listen or watch any longer as the death toll rises, you do.
Even the journalists are visibly affected. 
You seek any source that will soothe or distract however briefly. You crave a respite, a salve, an oasis. You search out a beauty balm because beauty uplifts, transports, transforms. You know the solace of the favorite poem, the much loved painting, the musical passage that allows you to navigate gingerly back to your center.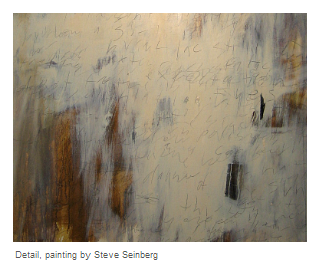 Perhaps you reach for words when compelled to recharge. There is Pablo Neruda to depict human frailty, human complexity, and equally, resilience.
Perhaps you gaze at a portrait from an earlier generation – a face with beauty, yes, but also a reminder of a life that endured hardship and loss but never surrendered dignity or appreciation.
Perhaps you turn to abstraction – colors and line to cradle your confusion, the vigorous or leisurely painting over of impasto to invite the hand beyond surface texture – an experience of art so complete that it mutes the cacophony in your head each time the news replays its sorrow. You retreat to the tranquility of hushed tones or the vitality of vibrant ones.
You may choose the proximity of a magazine, grateful for its consistent capacity to offer pleasure in its images of home whether or not that home could ever be yours. And you page through its glossy photographs of lovely rooms, you skim the copy; your eye goes to whatever spot feels most restful and welcoming. You understand that what you're searching for is exactly that – a haven – and you wish the same for those who are disoriented, distraught, despairing.
Then hopefulness flickers in the unanticipated appearance of words like these:
Kindness abounds in the dark city. Even where's there's light and power and hot coffee and hope and heat (above 28th now) – it feels like a dark city.
Desolation returns too swiftly:
But below 28th – shiver – it's Anarchy.
So you rifle through drawers to find your most tender heart: your children's faces as babies, boys with toothless grins, a lovable mutt of a dog, now gone – packets of moments you consider storing on shelves in water-tight boxes high up in your closet as though that could protect you from grief in some unpredictable future.
In all of this there is beauty and comfort, albeit bittersweet. You remain restless and pacing but the gratitude for what you have is its own sort of balm; you are aware that loving and giving are their own sort of balm; that history will live as we recount it, that kindness is a measure with no need of containment.
Where do you take solace when you need it?
Does beauty offer you consolation when you're troubled?
Does giving – helping others – give your life more purpose?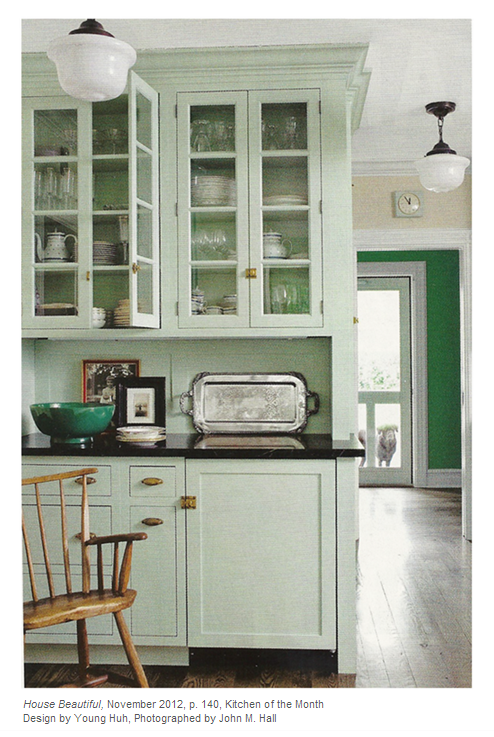 Note in this image of an award-winning kitchen, the family dog waits at the back door.

Image scanned from print issue of House Beautiful, November 2012, p. 140, Kitchen of the Month, Mount Kisco, NY, designed by Young Huh, photographed by John M. Hall
Detail from painting by artist Steven Seinberg, with permission of the artist, photographed by yours truly.