Can stress make you sick?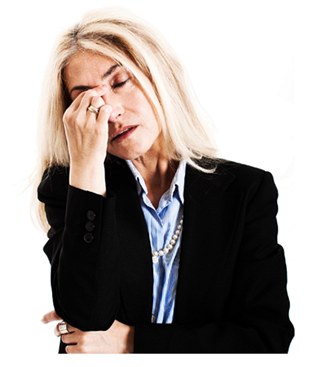 You bet. We read it everywhere, we talk about it, our doctors talk about it – or rather – they lecture. That is, if you have a regular physician who sees you often enough and long enough to bother to utter more than the usual phrase: "You need to reduce your stress."
But who talks to us about the full spectrum of symptoms of stress? How do we know if our stress is hovering closer to that "good adrenaline" Quick on Your Feet sort, versus Warning Will Robinson as we approach our personal Red Zone?
Isn't "leaving to survive" at least in part a response to excessive stress? A recognition of one's breaking point?
A friend handed me a copy of Consumer Reports on Health recently. It's the October issue, and among other things, it addresses the topic of stress from a variety of angles. It also offers a quick "Stress Level Test," which I approached glibly thinking it's not that bad, and let me say… it is.
Symptoms of Stress, Causes of Stress

I thought I knew the symptoms of stress – at least my own stress – not to mention what is short-term or long-term, and generally speaking, the health impacts.
But I dug a little deeper, and extracted this list of stress symptoms according to the Mayo Clinic. Note – there are physical symptoms as well as those manifested through mood and behaviors.
This is not a complete list! (Go read the article at the Mayo Clinic.)
Among the physical symptoms: fatigue, headache, sleep problems, libido changes.
Among the mood symptoms: anxiety, restlessness, irritability, depression
Among the behavioral symptoms: overeating, undereating, drug or alcohol abuse, social withdrawal
The October Consumer Reports cover story, "Is Stress Making You Sick," lists many of these same physical symptoms, explaining how stress works on the body producing hormones "such as adrenaline and cortisol," which, over the long term, can be associated with irritability, fatigue, headaches and digestive problems. (As I murmur to myself: yes, yes, yes, and yes.)
The possibility of links to early onset of dementia and stroke are also mentioned. (I won't tell you what I murmured as I read that.)
Scared yet?
I am.
And the top causes, at least according to Consumer Reports?
Health concerns
Job concerns
Money concerns
Family issues (all sorts)
Relationship issues
Recognize yourself or a loved one? Do I hear any other eeeek responses out there – with or without your personal Stress Level Test calculation?
How to Reduce Stress
Naturally, there are those who will say "If you're doing X and X is stressing you out, stop doing it!"
Swell.
Useless advice.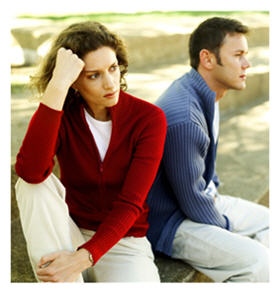 Not so simple when X is working two jobs to pay the bills, or refereeing three kids while looking for a job to help cover expenses. Or X may be toughing out a particularly painful period in marriage – or possibly, sinking deeper into debt in a long, drawn-out divorce that seems like it will never come to an end.
Most of us live in the Real World. Our options are fewer than "Don't do that" or "Change jobs" or "Leave the bastard" or any other glib, thoughtless, simplistic result.
So what do we do?
And my disclaimer? I am a writer, a reader, a parent, a marketer; I am not a physician. That said, here is my list.
We turn to friends and talk. (A good thing.)
We take a run – or walk. (Exercise is a good thing.)
We meditate. (Wonderful if you can manage it. I can't.)
If we have the money, we seek professional counsel, massage or other therapeutic physical means to unwind, we undertake change in ourselves or situations as we try to address the originating cause of the stress.**
If we can, we take the time to weigh and measure our options, realistically. We research. We ask questions. We reset expectations relative to goals, priorities, and responsibilities. We accept that decisions carry both positive and negative consequences.
We also self-medicate to obliterate the feelings that stress engenders – we abuse drink, cigarettes, food – and more – all of which may temporarily mask our symptoms of stress, but place us squarely on our way to "unhealthy" for other reasons.
My Stress Test Results
My Stress Test Results? How shall I put this… delicately?
I flunked!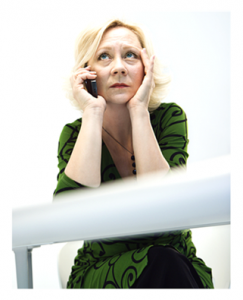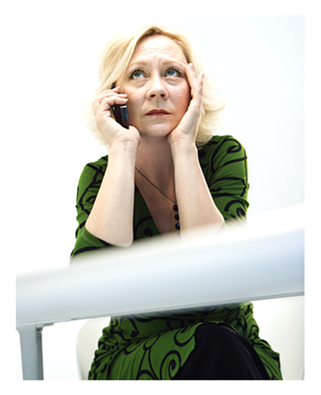 According to the Stress Level test reprinted in Consumer Reports*, the average stress level on their quick test is 16.1 for women and 15.5 for men. The male friend who provided the articles I'm referencing scored a 7. Well below the average. He's not stressed, he knows why, and he recognizes that he's very fortunate.
The worst possible score? A 40.
Yours truly? Now remember – 16.1 is the average for American women.
A woeful (and stressful!) 26.
I'm wondering how it is I'm not shaking in my (high-heeled) boots as I write this. I just might need to revisit the issue of relaxation through controlling my breathing!
What I did do after taking that quiz was put on my sneakers and take a brisk 20-minute walk. What would have been helpful in the organization of the Stress Test itself would have been categories of questions. For example, separating the questions into buckets for work, family, money, relationship, etc. would highlight the problem areas.
Had that approach been used, it would be clear that in some parts of my life, I have little stress. In others (financial and work), I exercise less control and therefore experience extreme stress.
And control is key.
Remember the discussion of worrying ourselves sick? Among the causes associated with symptoms of stress and anxiety is a feeling of "loss of control."
Stress Breakdown: Reasons for Stress
We saw the reasons that are cited for our stress – health worries, job worries, and so on. But how are they ranked?
Using a "nationally representative poll of 1,012 Americans" the results reported in Consumer Reports reflect financial worries as the leading source of stress (27%), followed by work-related troubles (23%), then personal health issues (22%).
Other items on the list included family-related health concerns, partner problems, issues with kids (including over homework), commuting (!!), and reaction to news.
Fundamentally – Americans are worried about money, jobs, and our own health.
And let's not forget about the deleterious health effects of debt stress, which is a noxiously gnarly subset of financial woes.
Are we surprised?
So if stress is potentially killing us – or at least – making us sick, should we leave our stressful marriages, our stressful jobs, our parenting aggravation, or anything else that's part of this mix?
We all know it isn't that simple. Would you dare to quit your job — if you have one? (Pas moi.) Do you really think the grass is greener out there in the dating world? (Trust me, it isn't.) Are you sure you're willing to fracture the family unit you built with a partner, or the stability you've created for your children?
Then again, stability (and self-preservation) may be at odds, they may point to the Exit Door, or, there may still be room for repair and recreation. Again, no easy answers – and certainly no uniform ones.
Easy Responses, Not So Helpful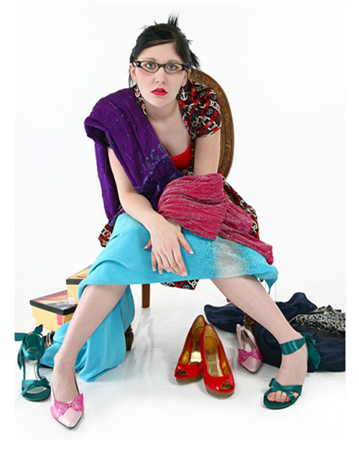 When I look at the causes of stress for most Americans – money, work, personal health – I can rattle off the usual clichés: downsize if you have money worries (but we may have done that already); take better care of yourself (food, exercise, sleep) – not so simple, though improvements are likely possible; when it comes to work-related stresses – an unrelenting schedule, a difficult boss or co-worker, a job we simply hate but need for the money – "just leave" may not be an option.
But up against "drop dead" from heart attack or stroke? We might get creative about transitioning to some sort of solution, or at least asking for suggestions.
(Any you'd care to offer for discussion?)
Still, despite that appalling 26 on the Stress Level Test, I know what helps me: action, refusing victimhood, constantly learning, occasionally self-soothing behaviors.
Sometimes I do surrender to Reeses Cups. Sometimes I find a Bette Davis movie on cable at two in the morning. Often, I throw on those walking shoes even if I'm beat, and I force myself out the door for 20 minutes. And yes, shoe shopping is among my stress reducers in life.
Let me clarify – shoe shopping without spending.
And yes, that can be dangerous!

Reducing Stress: Love, Love, Love
Love may not solve all problems, but love of many sorts can ease stress – at least temporarily.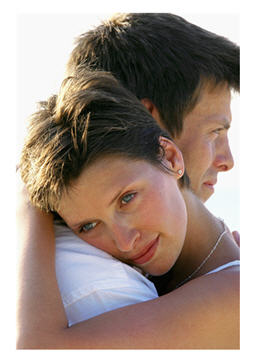 When we had our beloved family dog, the purity of that love – hugging her, playing with her, patting her, just looking at her beautiful face – all of that served as an extraordinary stress reducer.
Great sex? Another stress reducer. And for me, great sex with a man I love – even better.
Pursuing a passion, if only in small doses? It feeds the spirit.
For me it's writing. For you it may be a run, or yoga when the babies are napping, or painting on the weekend, or the pleasure of quilting. Maybe it's reading or photography or blogging. Maybe it's volunteering to work with seniors or children.
Whatever it is – give it to yourself – and don't feel you have to justify it.
As for my challenges and my blessings – I recognize each, and the ways in which stress threatens my capacity to deal with the challenges and appreciate what's going well.
As I ponder this issue, especially on a Saturday, I try to focus on what is good in my life and to write about it. That slows my breathing, returns a smile to my face, and at least for a few hours, my body and mind are in synch – pleasantly unwinding.
*The Stress Level Test reprinted in Consumer Reports is sourced to Sheldon Cohen, Ph.D., Carnegie Mellon University, Pittsburgh.
**Even if money is a constraint, seek professional help if you need it. Some providers will offer reduced rates or payment options that you can afford. It's always worth asking.
You May Also Enjoy