The words have been rattling around in my head since the expression came up in recent days. "Leaving to survive."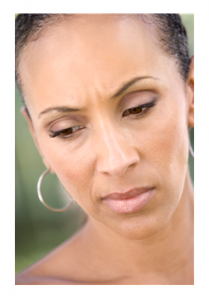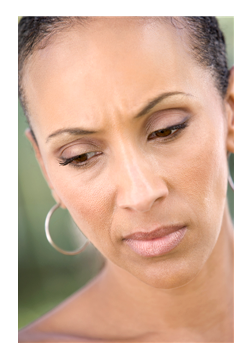 Haven't most of us been in a situation where the only solution at the time was to get the hell out? Away from a toxic parent, an unbearable boss, an abusive boyfriend or spouse?
While "leaving to survive" was used in a professional context when I heard it recently – and I immediately thought of my own experiences of lousy relationships with a co-worker or boss, an intolerable workload while trying to raise a family – don't women leave marriages for the same reason?
When women leave, isn't it almost always about survival?
And I will clarify – I did not leave my own marriage. This wasn't the situation in my divorce. The relationship was broken, there were many issues involved, and I wanted to fix it. But that takes two – and sometimes saving a marriage is no longer an option.
This is oversimplifying; marriage is layered and complex. Still, I know many women whose departure from their conventional lives, one way or another, is a story of survival.
Incidentally, a regular reader, Shelley, left her comment about the way she departed her last job. "Leaving to survive" was the phrase she used, and she didn't feel very good about that. In fact, she used the word "failure."
Failure – The "Easy" Way Out?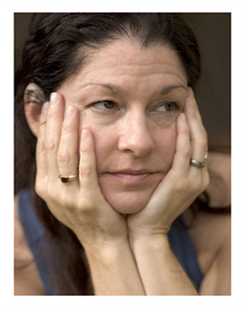 It's a word we all use. It's a mantel we've all worn.
Failure.
It's not a word I like. It's a word I've used in parenting – and I have been hard on my sons in some ways, teaching them that they get no "permission to fail" from me.
Failure is a fact of life, but it's a label I refuse to own as a person though I have felt it, I have ached from its repercussions, and I am learning to apply the term to situations where, by my own examination, I accept that things haven't worked.
And I played a key role in an undesirable outcome.
But for women, too often it becomes a label we give ourselves. Not the situation. Not the outcome. Ourselves.
"I'm a failure at marriage." "I'm a failure as a mother." "I'm a failure at my job." Or our mantra may become as simple (and resigned) as "I'm no good at relationships."
Guts? Taking a Chance?
Whatever happened to women taking a chance? Whatever happened to women standing up? Just because we're getting older, we're a little beaten down, we're tired – does that mean we've lost our voice – or our guts?
I don't think so!
Failure becomes a term used too easily, too willingly, and in a strange way – dismissively. It is a cover word, a code word, subterfuge. It is a way to accept responsibility but deflect further discussion or probing. And it is that probing that can lead to why something doesn't work, to the efforts that await in finding ourselves newly – each day.
This is our job when relationships and careers do not work, when we face painful endings, when we claw our way back from the death of dreams: We shall not label ourselves failures; we shall not shut down our own inquiries to shut up those who would criticize. Instead, we must explore what is broken, reinforce what requires splinting, nurture what revitalizes, and make changes if we can.
Leaving the Battlefield
Whatever the battlefield, at times, leaving to survive really is the only answer.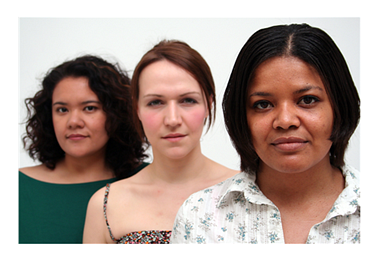 When a parent is persistently abusive, eventually, we find a way to leave to survive. We may leave scarred, we may leave broken, we may leave still loving that parent but we walk toward a reconstructed self who will not abuse or accept abuse.
When a partner or spouse threatens our emotional, physical, or even financial survival – we many reach a tipping point beyond which we can no longer tolerate life as it stands.
We leave to survive. We leave to protect ourselves. We leave to protect our children.
When we leave an employer, a career, even a friendship – isn't it generally because some element of the relationship or environment has become so onerous as to attack the core of who we are? Isn't it for practical reasons of mental health, physical health, or again – financial survival?
So why do we beat ourselves up over these choices forever – bearing the burden of "failure?"
Marriage and Divorce
Why is the end of a marriage automatically deemed "failure?" What if the beginning was good? What if the middle was good? Why must we be so quick to label – and also, indulge in self-flagellation?
I believe in marriage. For myself?
I had my shot – once. A second time around? I'm ambivalent, and I admit it.
I believe in doing everything you can to rebuild a marriage when it has begun to unravel. I especially believe this when there are children involved, and there is no express abuse that would threaten them or one of the spouses.
But beyond that, I will never suggest that anyone other than the couple involved can know the truth of that relationship, the depth of joy or hurt that is carried, and whether or not staying to fight or leaving to survive is the only choice that seems right at a point in time.
These are the most intimate of circumstances, and the most personal of decisions.
I believe it is possible to love and be loved outside the conventional norms of marriage. For now, this is the place of partnership where I find myself most comfortable.
Wise Women: Wise Up!
I realize that Shelley's words stir a hornet's nest of emotions in me – recognition of my own aging and fatigue and feistiness, all stumbling along together.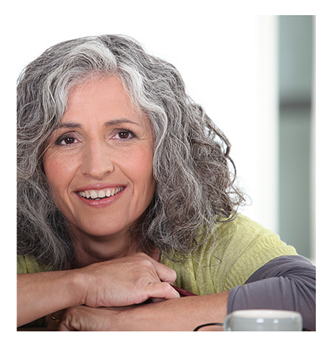 I realize that the women I treasure have all used self-deprecating labels for themselves, too willing to carry blame, and at times too weary to explore further.
I realize that my own desire to fight for and with women for something better has not waned with the years. And that "something better" is a way of life that is equitable, dignified, decent, meaningful, joyful, exuberant, compassionate, hopeful. And it is a life that is responsible and accountable. But not in the way of the victim.
Women must stop apologizing. Women must look deeper than any single word – be it failure or "happiness." Women must cease to assume accountability for all dreams that dissolve, relationships that end, careers that falter, and children who make choices that fly in the face of the way we've raised them.
These are my beliefs; they may not be yours.
Saying No to Say Yes; Saying Yes… to No

So many good men understand that we're in this together, that we share responsibility as appropriate, that we reject the tendency to bludgeon ourselves with guilt.
To say "no – enough" is profoundly complex.
Especially if it's about making marriage work – and we cannot. Especially if we must say no to people we love. Especially if saying no means abandoning dreams we've held precious for decades. Especially saying "no" in order to say yes yields consequences that cast us adrift from everything we've known.
But "leaving to survive" after giving our all may be necessary. It is often courageous. It is not failure. It is opportunity, even if it comes at a stiff price.
You May Also Enjoy