It was the first full night's sleep I've had in a week. For real.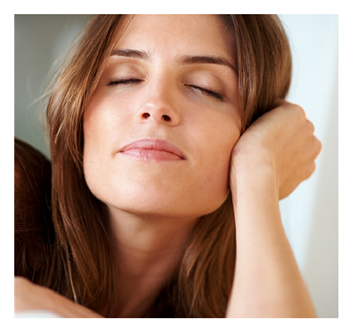 Four hours the night before, and five hours or just under for each of the preceding six nights. I've been propped up on coffee and chocolate, fighting a desire to sleep sitting up. Granted, on a "normal" night, I manage six hours. But this slew of scanty segments of sleep? Dreadful. I'm dragging.
My insomniac sagas aside, last night's seven hours brought genuine relief, and a dream reminding me of the ironies of our desire for success and the possible consequences when we achieve it.
I won't belabor this (or even make it pretty) – my task of to-do's for the day is far too extensive. (Oh, to be listless even occasionally! Oh, to have regular hours that offer pockets of day or night that are exclusively my own! But that's a subject for another day – the 24/7 nature of being on call (one way or another) – too true for too many of us.)
Dreams Remix Reality
My dream? One contradiction after another. Courtly and contemporary. Dark and light. Shut out – and shut in.
My nighttime imagery was undeniably infused by a combination of reading the New York Times, and a late dose of Andy Cohen interviewing Jill Zarin, and their discussion of Bethenny Frankel.
I found myself picking my way through a massive and odd industrial city – not New York, though it could have been the Batman-Burton view of Gotham. Yet it resembled London somehow. Clusters of buildings that soared to great heights, yet others that wore the spires of centuries ago.
There were crowds moving slowly, shuffling really, with a decidedly downtrodden step. A 20-something young man, lithe and dressed as a court jester, skipped among the lines of people, then reached deep into a large tapestry purse and began tossing gold coins and Euro bills into the air, as the crowd scattered to gather their share of whatever they could.
(The infamous 47 percent? The 99 percent? Some weird version of income distribution?)
Tripping the Light Fantastic
As for me, I was in that crowd, trying to make my way to an appointment. I was distracted by something more important to me – a sudden lightness in my limbs (and no pain in my back or injured arm) – and it was thrilling.
I was elated, giddy; I felt 30! I began dancing! I was lost and found in the fullness of my body's functioning.
Money to be scooped up from the ground?
At that moment, currency (in all senses of the word) was of no consequence. Only freedom from pain (again, all interpretations) – and tripping my own light fantastic.
Then two middle-aged Asian men passed by in trench coats, singing in low voices. It stopped me cold. It was a Russian drinking song I'd learned in high school, and used as a means to break the ice when traveling as a teen in the USSR, my language skills at the time – so-so.
I turned, smiled, and joined in as we finished singing together, their somber expressions transformed into delight. When the song was over, we chatted and discovered that we were high school classmates!
But I had to take my leave – I was due to meet my new employer – Bethenny Frankel.
The Price of Success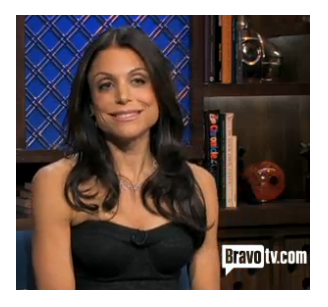 I continued through the throng and arrived in front of a large, nondescript building. I went up in the elevator, and stepped out into a television studio where Bethenny wore a big smile as she completed filming a segment. She walked briskly off set to audience applause and slumped on a pile of boxes nearby, closing her eyes.
In person, she looked beautiful, yet so fragile. She seemed exhausted, fatigue showing in her face, in her body language, in her stillness.
After a few minutes she opened her eyes and turned toward me, said "hello" in that unmistakable voice, and we introduced ourselves. She said there was something familiar about me. I explained I had run into her years before, and actually helped out with a small project. Then someone came by with her little girl and a baby – in my dream, she'd had her second child – and she looked at her children with great tenderness and, still, the exhaustion.
"It's so isolating," she murmured, and slipped back into silence.
We walked to another area of the building where she apparently resided, and I don't recall the details after that. But I woke feeling great sadness for those who "make it big" and are then trapped by it, pulled down for it, constantly barraged with requests for this or that. They're judged for what they do, what they're accused of doing, and what they don't do, or simply isolated by their own success – however they define it – and the desire of others to capitalize on a piece of it.
Interpreting Dreams
I thought about Jill Zarin, in the interview on television with Andy Cohen, as she expressed her sense of being "left outside in the corridor."
We've all felt that way at times. Then again, if we're the ones who sense that everyone wants a piece of us – you might say while those who won't leave us alone are locked out, we're relegated to being locked in.
As I sit here, capturing these scenes in words before they evaporate (and before my first cup of coffee), I'll have a good deal to mull today, if I have the time. I'm left strikingly aware of the reality of ambitions, motivations, and dreams – not to mention what happens "live" as we actually work our way into them.
Sometimes, dreams are fulfilling. Other times, they trap us. Often, we're left with a world that is darker, heavier, and more complicated than we ever imagined. This doesn't mean we would go back – and likely we can't – but the price of success may be considerable, the burdens we carry filled with pain, and those moments of lightness and connection – warmly received.


Click image of Bethenny to access original video clip at BravoTV.com



© D. A. Wolf

Big Little Wolf's Daily Plate of Crazy