You'd have to be living under a rock if you didn't recognize 47 percent as the new Number-du-Jour.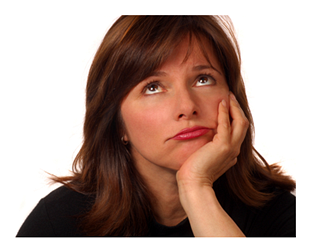 Yesterday's media frenzy over the secretly taped Mitt Romney video continues to fuel discussion over the presidential election, the GOP, not to mention the meaning of the 47 percent figure which Mr. Romney referenced while speaking to a group of wealthy supporters behind closed doors.
Lest you somehow missed the memo, allow me to hit the highlights. Mr. Romney describes 47 percent of Americans as:
… dependent upon government, who believe that they are victims, who believe the government has a responsibility to care for them, who believe that they are entitled to health care, to food, to housing, to you-name-it… These are people who pay no income tax.
Huh.
I'm guessing I'm one of the 47 percent. What about you?
Relative to the 47 percent, it seems Mr. Romney went on to specify that his job "is not to worry about those people" and he will "never convince them they should take personal responsibility and care for their lives."
Once again I say, Huh.
Not an eloquent response, I know. But the offending statements aren't much in the stately rhetoric department either.
Numbers as Symbols and Sound Bites
Frankly, I'm relieved to latch on to a number other than 1 percent. I was weary of the 1 percent versus 99 percent rendition of class warfare. I'd prefer to return to a time when 1 percent conjured the sort of milk to pick up at Kroger. Then again, there's that worry over the price of milk – and everything else – that really needn't figure into my budget as a member of the 47 percent expecting the government to pick up the tab.
Now, now. Of course we use numbers – as symbols, as accomplishments, to illustrate a point or size a problem. We throw them around liberally (as we do catch phrases), and we don't bother to delve into their composition, or even their context.
As to the 47 percent example, I easily fall into that category in the past 10 years – in some respects.
I've been one of those who didn't pay federal income tax as my income didn't qualify. Those were bad years. Terrible years. I have earned my keep since college (and before), and not being able to provide for my family was humiliating.
We stayed afloat as I liquidated anything I could, the result of decades of work, and I covered the rest on small sums received for projects, along with debt. So other figures come to mind – like 14 percent – in bank card interest.
Naturally, I paid other taxes – self employment tax (for Social Security and Medicare), state tax, sales tax, property taxes that nearly equal my mortgage payment. And that's my mortgage payment after losing our home, and subsequently relocating and downsizing by two thirds.
I also took every freelancing or contract project I could get my hands on, working around the clock to keep going, while raising my sons against a backdrop of post-divorce skirmishes.
Asking for Help
It took years for me to get over my pride and ask for help.
Sometimes I asked and was dismissed, to my surprise, by those closest to me whose lack of support is something I will never understand.
Sometimes I asked and was wowed by the generosity and concern of strangers. I sensed they valued community – which isn't about political parties, religious affiliations, geographic locations – only about extending a hand because it could be any one of us. I will never forget their kindness, and I will always pay it forward.
Things are better now, but like millions in this country I live with financial fear and zero safety net – because I do not have an employment relationship on which so-called "entitlements" are based.
And yes, I believe that my country should enable me to receive affordable health care that is not tied to the presence or absence of a job. Wait, let me clarify – an employment relationship. And no, I don't believe I should have to choose between food on the table for myself and my children, or a visit to the doctor.
So am I dependent? Unwilling to take personal responsibility? Am I in the 47 percent or out of it? Based on which criteria?
Questions We Might Consider
Sometimes, we focus on the wrong things. Or, we focus on one thing because it's easier when there are so many issues that plague us we feel overwhelmed.
We may focus on a salary figure we need in order to cover the bills, a number of years of marriage to feel good about our lives, an SAT score for one of our children that will increase the likelihood of college that we hope, somehow, to finance.
We may focus on a number of payments that remain before we own our car or home – though our homes may be worth less than we paid for them and what we do about that, we're still unsure.
Sometimes we focus on a single question like "Are you better off" and we listen to various constituencies say "Yes, I'm better off" or "No, I'm not better off" and we feel the anger, the frustration, the desperation – and we get it. Maybe we've been there. Maybe we're still there.
But what if reducing anything to a single number (of the moment) or a single question (equally trendy) isn't the best approach? What if we should be asking many questions, looking at many figures, and delving into as many as we can?
At the very least shouldn't we ask – "better off in what way, and due to what?"
47 Percent, 14 Percent, 100 Percent

Relying on numbers to paint a picture is useful in some contexts and with limited purpose. Percentages and dollar figures catch our attention with their relative magnitude. They flag problems or highlight accomplishments.
Numbers can be easy to remember, especially when they're part and parcel of factoids.
I will nonetheless use the 47 percent figure in my own fashion, as the measure of a man – no, make that a political figure – whose easy dismissal of millions makes me uneasy.
I will use the 14% figure when it comes to credit card interest that keeps me up at night, not to mention drinking too much coffee so I may continue to work into the night, in the hope of covering my bills and eradicating my debt.
I'd call that personal responsibility, wouldn't you?
And I will contemplate 100% – as a symbol of the percentage of the population that any nation's leaders ought to care about, as I insist on the importance of the pronoun "we" over "I" that enabled me to keep my family going, knowing that we all want to feel good about our contributions, independent rather than dependent, and respected – even through hard times.

Big Little Wolf's Daily Plate of Crazy