There are questions you want to ask but you don't and instead, you nod and gaze as he speaks, hungry for the tales he's now willing to share, and curious to see the images on his digital camera – at last.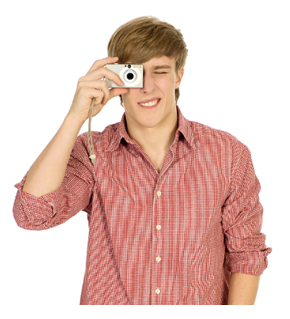 Now you may see how he spent all those weeks overseas, those weeks when he was out of touch, those weeks you didn't worry because you knew he was safe in a culture you loved and you miss, in the bosom of a family that remains his, though they are no longer your own.
And you hold back tears.
You've become expert at holding back tears.
You ask how his grandfather is doing and the answer is brief. You ask how his grandmother is doing and the response concerns her cooking. You ask about three aunts, four cousins, and each time the reply is insufficient but you do not probe. He willingly elaborates on changes in local zoning laws, terraced facades in architectural models, the consistency of foam versus foam core with its papery surface.
And you savor each bit of information.
As for the details of the job, the adventures on the river, the muddy music festival with his brother – the irony isn't lost on you that it's only as you accompany him to the airport to leave that you are privy to his stories.  
A year ago this was a journey made together, but now there is no need.
He is chatty and animated and incredibly sweet; he is always tender with you before he departs, knowing that you are left to a hollow in the aftermath and then, of course, you adjust.
This is the natural progression into young adulthood and you hold your questions not so much because you choose ignorance, but you recognize this as appropriate space, respecting his privacy and knowing that you can no longer push.
You walk to the Security line and hug him, and you do not linger. You return to the train platform in silence and still, hold back the tears. You board the car, you fiddle with your cell, and you whisper what you have for years and always will – that he arrive at his destination, safely.
You whisper what you have for years and always will – that he arrive at his destination, safely.
You May Also Enjoy