Must I really start a nationwide movement?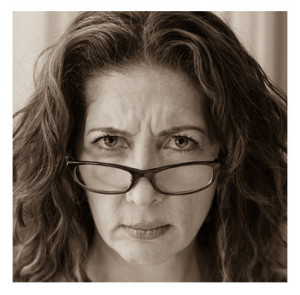 Must I really carry a placard on which I spell out the words?
Must I really lecture a 22-year old at Starbucks on all the reasons it's just wrong – yes, wrong – to call a customer "dear?"
Must I really print up cards with the URL to this little chant, this echoed refrain from yesteryear, this impish and insistent battle cry to cease using terms of endearment with utter strangers lest you trivialize, irritate, or alienate them – and put bluntly – piss them off BIG TIME?
When a man calls me sweetheart?
Fine. Maybe. If he's my man.
A man calling me honey?
Don't You "Honey" Me!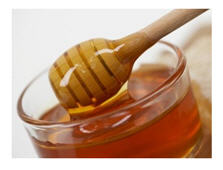 No thank you to "honey" as an endearment, unless my man is planning to pass the waffles first, or offering to drizzle the sticky stuff on my collar bones, and lick the luscious liquid off.
A 20-something calling me "dear" or "honey" or "sweetheart" when I was 20-something myself?
Obnoxious!
30-something?
Ridiculous!
40-something, or at any age whatsoever?
Patronizing!
Don't call me dear or sweetie or honey or anything at all – and surely not when I'm not a card-carrying member of the Theoretically Retired Club.
Older Overnight?
As I return home, I drop my keys and paper on the kitchen table, and park myself in front of the bathroom mirror. Have I suddenly aged 20 years overnight? And even if I have, would that allow a 20-something to use the damnable D word with this feisty little broad?
Nope.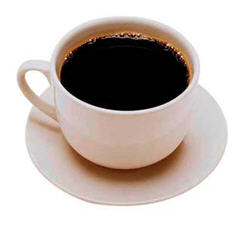 As I scrutinize my reflection, I note no discernible change. No brow more diabolically and deeply furrowed by restless hours of too little sleep. No Brigadoon Effect ignited in a single night during which a century has passed since I innocently ventured forth for coffee and a Times.
Same face, scowling. And I kick myself for not saying something to the girl (yes girl), and letting her know that calling a customer "dear" is utterly unacceptable.
Offensive Language
Where do we come up with these tournures de phrase that build sentence structure sorrowfully through the use of a single slippery term? These social manipulations of language that are transferred from one context (personal) to another (public), and displace the romantic or familial to No Woman's Land, transforming the intimate into the inappropriate, and for some of us, the offensive that makes us defensive?
It is not acceptable to use terms of endearment with a stranger. It is not acceptable to use dismissive or demeaning language with anyone of any age.
We do not inflict this behavior on men – only women and children.
Ever notice that?
Now how in the hell do we teach this language lesson to our arrogant, our thoughtless, our clueless?
And Now, for Something Completely Different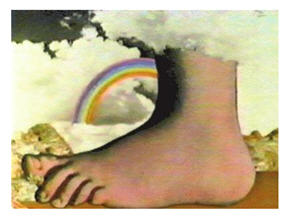 Time to put my foot down?
Definitely!
Might that be the Monty Python Foot to manipulate my malevolent mood and stamp out this silly and sorry linguistic laziness?
If I thought it would do the job!
A little sunshine on the deck?
Perhaps, as long as we remember the importance of the things we say and the way we say them. Words and tone convey far more than we realize, and set the stage for interactions of many sorts.
What else will help?
The glories of The Sunday New York Times (the reason for my trip to Starbucks in the first place) and a colossal cup of Joe, French Roast, of course…
You May Also Enjoy