It happened to me yesterday. It's been some time so, well… I noticed. Jump-out-of-my-skin sort of notice. The ripple of goose bumps and the internal dialogue that echoes eeewwwwww all the way home.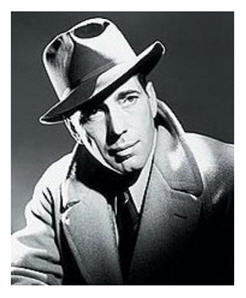 He deared me. Someone I hardly know. As usual when that occurs, my (apparently) strange antisocial response is to be very annoyed. Gag-me annoyed.
Just as I am when certain other terms of endearment are hurled, spoken, or even whispered in my direction.
As for the "D" word?
I hate it. I've always hated it. Especially if it comes from a stranger, or someone my own age, or worse – younger! What's up with that? And in the workplace, to say Dear to a woman? Bad form, unless you're joking around with a colleague and doing your sarcastic "Yes Dear" mockery of… somebody. (But hey, that's irritating, too.) And calling me Sweetheart? Only acceptable if it's a Bogie imitation.
Then there's the rampantly running ruination of "Honey." A perfectly nice word, a delicious accompaniment to many a recipe, but not my cup of tea (unless in a cup of tea).
No one ever calls me Honey, more than once. And if you hit me with "baby?" I'll hit you back with banana cream pie.
Sugar Pie Honey Bunch
When it comes to the linguistic charm department, my reasons are my own, but generally I find certain terms to be overused, and tinged with a demeaning or patronizing tone. Perhaps that's what poisoned their usage – for me – when it comes to lighter and more luscious love fare.
Now, lest you think I'm a total sourpuss, I adore many other possibilities, including a few that might surprise you. Among them:
Sweetie, Sugar, Sugar Pie
Darlin', Darling
Chérie, Chérie Amour
Peaches, Cutie, Cupcake
Muffin, Love Muffin, Squeeze Muffin
Sweet Pea, Sweet Thing
Sweet Cheeks, Sweet Lips
Sugar Lips, Cherry Lips
Chickadee, Chica, Chicklet
Come on. Admit it. There's more than a cup full of sugar in that list. In fact, it's one overflowing platter full of gooey, gag-a-licious terms of endearment. Shouldn't it be sufficient to wipe four measly words off the slurpy slate of love? And ooooo, what's not to salivate about Love Muffin? Sugar Pie? Cherry Lips? Peaches?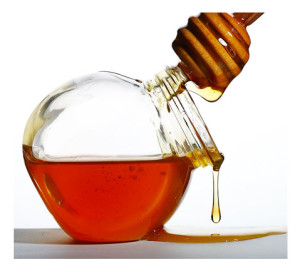 Don't you want to nibble, or at least turn up the heat and bake?
Of course, the fact that the BIG FOUR (Dear, Sweetheart, Honey, Baby) make me bristle could be cause for correlation to my current non dating status.
Nah.
Food Groups? Cute Animals?
Are private terms of endearment always part of the recipe for L-O-V-E? Any terms filled with spice and nice that you crave, that melt your heart, that heat your hunger for a hottie?
Are some terms reserved only for Great Aunt Mable?
What about those long married couples who refer to each other as "Mother" or "Father" in front of their grown children and grandchildren? Shudder.
What words drive you up the wall, especially if they're uttered by strangers?
You May Also Enjoy