An article on Forbes reports that Twitter may help identify psychopaths.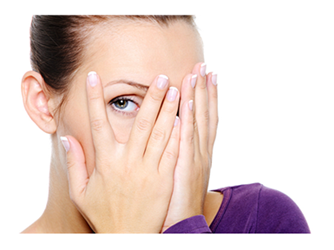 Huh.
Interesting theory, and as the writer justifies this assertion, I see the logic to it. Apparently, Twitter brings out the worst in people – surely the past months have taught us that! — and I can't help but ask myself the reasons.
Are we crankier (and meaner) when restricted to 140 characters? Less likely to filter our feelings or beliefs? Is it easier to regress to addled adolescence? Why is it that Twitter "wars" exist (online public arguments), whereas they don't occur in quite the same way on Facebook?
Is it simpler to see the pathological (not to mention, narcissistic) behaviors on Twitter because we can find them more easily the way Twitter is structured?
Twitter Personality Study
According to the Forbes article, researchers sought to identify:
the "dark triad: psychopathy, narcissism, and Machiavellianism,"
It seems they came up with plenty; out of 2900 participants:
Of the 2,900, about 41 users were certifiable, i.e., rated high for all of the nasty traits. Everyone else fell in a spectrum. (We all have these traits, to a greater or lesser extent.)
And the validity of any such findings? Does social media grant special license to let loose our demons, thus seeming to exaggerate them? Is social media in the process of normalizing our bad behavior?
I Am Who I Am (Maybe)
Are you the same in social media interactions as you are in life? I can't help but doubt it. At least, I suspect that many of us are "braver" or more outspoken behind a screen than we are face-to-face.
I am, and I'm not. While "what you see is what you get" is relatively true in my case, I don't believe in "tell all" and I remain circumspect about many aspects of my life (naturally!). Like other writers I know, I have a seriously introverted side, despite my open verbal style.
These contradictions are commonplace.
So the way you perceive me on social media is a reflection of fragments of who I am, but not a fully fleshed out picture. Of course, this is also because I exercise judgment when it comes to anything I post or share.
So what about more extreme examples? What about all the haters and trolls who leave their trail of spite and anger on various sites, using anonymity in some instances and pseudonyms in others?
"If You Don't Have Something Nice to Say…"
Remember the etiquette we were taught as children – that if you don't have something nice to say, say nothing at all?
I try to exercise a reasonable ration of biting-my-tongue when it comes to communicating on the Internet – just as I would in person, not wanting to say something thoughtless. But thoughtlessness is increasingly the norm – so much so that we don't even think about it any longer!
It seems we're supposed to fill the air (Blogosphere, Twitterverse, etc.) with something – anything – and Clever With a Side of Nasty is fully acceptable. Of course, the Forbes article goes beyond what is now a "usual" dosage of callousness, cruelty, and counterproductivity. It deals in danger – potentially dangerous actions that may be preceded by words of warning that can be traced through social media messages.
Rules of the Game, Rules of Engagement
One of the aspects of Twitter that I enjoy immensely is its model of giving. It's frequently self-promotional, yes. All social media is self-promotional these days, even the news (if you think about it).
But the extent to which many players on Twitter are happy to pay it forward, to share information, to understand that their value is in providing value to those who read their feeds, their blogs, their quotes, share their discoveries – it makes Twitter a rich experience (selectively) for some of us.
Or at least, richer than one might think at first glance.
Social Media Preferences?
Plainly, there are many uses for Twitter – revelatory of "the dark triad" or not. In fact, perhaps we should be grateful that this communication channel seems to bring out those darker instincts in some, so that we can identify them and steer clear.
On Twitter, I pick and choose capabilities what suit my purpose, I use Facebook as well (though less), and enjoy specialized online communities for more specialized dialog – about business, the arts, writing, parenting.
As for social media misbehavior, and Big Brother groups looking in on what isn't private to uncover more than personality particulars, but genuine danger, what say you?
I certainly have mixed feelings. I don't like Big Brother Watching. Then again, Twitter feeds are public, they leave a clear historical trail, we know potential employers Google us and check Facebook, and with the sort of unthinkable events that occur in society all too often – perhaps social media is fair game for those who purport to watch us in order to watch out for us.
Your social media preferences?
Your social media habits?
Are you "meaner" online than you would be in person?
Are you growing inured to "mean tweets" and shrug them off, or do you mean-tweet back?
You May Also Enjoy