Anyone who has spent time participating in social media has seen their share of bad behavior: name-calling, meanness, and of course there's spam. Anyone who has a blog – or reads them – has waded through comment sections, tiptoeing around the spurious and vicious remarks, trying to get to the heart of the matter.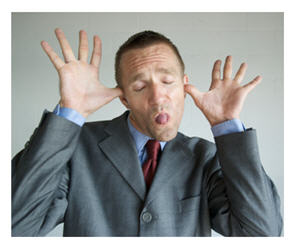 We shrug it off, we poke through the weeds to get to the flowers, and we tend to dismiss the messages that are buried within words that offend. This is a shame. At times there are nuggets from which we might learn. Nuggets – dare I say it – that we could benefit from considering.
We all experience moments when anger or fear gets the best of us. We're human. We feel. But when we communicate through cruelty and callousness, isn't it all so off-putting that we discount the content of the message itself? Aren't nasty digs and mocking behaviors counterproductive? Wouldn't it be better to get the point across effectively?
The definition of cruel:
willfully or knowingly causing pain or distress; enjoying the pain or distress of others
The definition of callous:
insensitive; indifferent; unsympathetic
The definition of counterproductive:
thwarting the achievement of an intended goal; tending to defeat one's purpose
What do we teach our children when we observe their cruelty or their indifference? Don't we admonish them, and deem those behaviors wrong? Moreover, doesn't virulent delivery obscure the point?
I spend a fair amount of time on a diversity of sites. I enjoy them. I learn from them. They also reflect our society in microcosm – with all the good and bad that implies, along with the advantages of anonymity to those who would hide behind the lack of accountability that results. So let me mention another term, certainly one of the challenges of contemporary culture, and the free-for-all that characterizes our communication style online.
The definition of community:
the public in general; society; a group of people having cultural, religious, ethnic, or other characteristics in common
As for community, we are more than a single group held together by common beliefs; it's easy to make assumptions about others based on limited (or no) information. It's equally easy to stereotype – in the real world and the virtual one.  But as factions splinter and dissent among themselves, as tempers flare and arguments grow heated or turn nasty, how can we offer opinions constructively if we are cruel or callous?
There are times I say things I wish I hadn't. Naturally, I try not to do so, but I'm far from perfect. And so I apologize if I have offended, hoping to do better in the future.
I would propose that we think before we speak, and certainly before we write or comment in our various venues, so we may better maintain thriving communities and an exchange of ideas. And I will offer another trio of C's: courtesy, civility, and consideration.
You May Also Enjoy