It wasn't just the hot pink Kelly bag that got my attention. It was the point – starkly and effectively made – that women will invest in style more readily than professional development.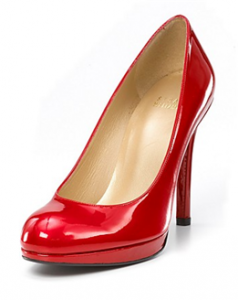 I was so struck by the article, I read it twice, realizing that it applied to me over the years, once I was set loose from the corporate corral.
My Achilles Heel may not be luxury bags, but hot shoes? Especially if I can get a deal?
Guilty as charged.
In her post, "A Handbag or Professional Development? Why it Shouldn't be Either/Or!," International Management Strategist Dorothy Dalton points out that women are more likely to budget for a beautiful bag than they are ongoing education that would advance their careers.
But that's not all.
Ms. Dalton, based in Brussels, offers this example:
In Belgium research from the Institut européen pour l'égalité entre les Hommes et les Femmes indicates that Belgian companies spend 50% less per year  (€536) on training female employees than they do on training their male employees (€1118).
50% less!
Wouldn't that make a difference in promotability? In competitiveness in the marketplace? What must those figures be in the U.S.?
Ms. Dalton also cites figures on consumer expenditures for shoes, bags, and cosmetics in the UK, which are eye-opening when you start to run your own tab of "essentials." It makes one wonder what you could ditch, investing instead in strategic acquisition of skills that would help in your job search, job growth, or personal development.
Show Me the Money?
In recent years, in my daily life, it's been all about Show Me The Money.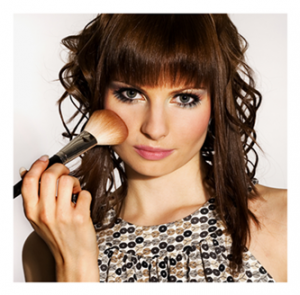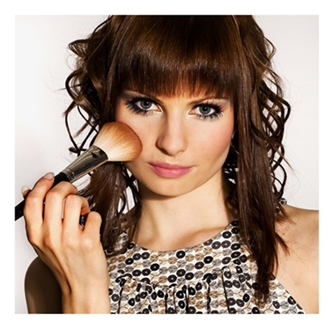 Being an independent worker (freelancer, consultant, contractor) has its ups and downs. Consequently, I balked at association fees, conference costs, continuing education classes, or certification programs – anything that may run a few hundred dollars (or more). I had good reason to hesitate – the Single Mom UnBudget was fairly UnForgiving.
But I made sure I had my cosmetics, proper clothes to wear when I pitched to a client, and yes… great shoes!
While Ms. Dalton's point is that it needn't be an either / or – and do pop over and read her article – this is one that hit home.
Appearances are important, especially when you have to sell yourself or your services in an ongoing fashion. Moreover, when we feel we look good, we exude more confidence. Still, why do we automatically go for the exterior update, often to the exclusion of the interior – and in this case – knowledge, skills, and related training to enhance our competence?
Learning and Development vs Prada?

Part of Ms. Dalton's message is the need for ongoing investment: We must do more than look professional; we must be professional – which requires learning, updating, renewing, exploring.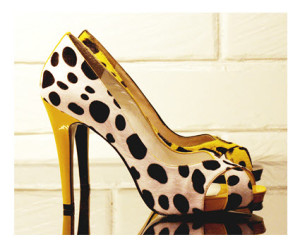 For some of us, picking up our own development costs may be a struggle. That doesn't mean it can't be done – at least occasionally and judiciously. For those in employment relationships, when is the last time you checked with your manager or HR Department relative to learning opportunities?
As for the gender breakdown in training and development dollars in the U.S., I tried a few quick searches, came up empty, but would welcome reliable figures if anyone can provide them. I did, however, come up with this. According to ASTD, the average direct expenditure per employee on training and development was $1,228 in 2010. So let's use that figure for a moment.
Do you spend $1200 a year on accessories? Shoes, boots, bags, belts, scarves?
Now add in beauty products – creams, shadows and lipsticks, perfume. What about the periodic expenditures that result from our Makeover Mentality?
Care to add the clothing budget? The hair?
What if you redirected even a fraction of this amount toward personal or professional development?
Women and Earning Power – a Multifaceted Fix
The reasons for pay inequity are not one-dimensional.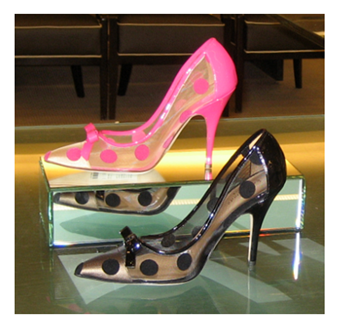 Sure, we know the results – American women earn roughly three quarters of what men earn for the same work. Our relative lack of negotiation skills is a factor, as are health care and child care options. But what about ongoing training and development? Can't we stand up, speak up, and pony up when necessary?
Trade off that Kelly bag or those Kate Spade heels for a personal or professional investment with a great ROI?
It seems to me this is one more wake-up call to women. We've made strides, but there's more to do. And some of it requires us changing our mindset to something less superficial and self-limiting.

Click image of Stuart Weitzman to access original at Bloomingdales.com.
You May Also Enjoy