When was the last time you traveled as a couple? Do you have the routine down, or is hitting the road à deux a source of stress in your relationship?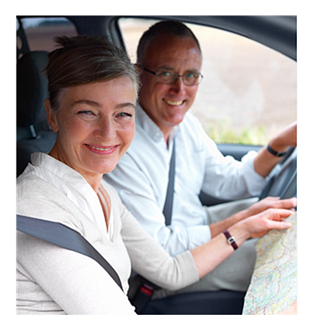 If you're newly involved and considering a vacation, are you anxious about traveling together for the first time?
Recently, I've been contemplating vacation destinations – (a girl can dream) – and it occurs to me that most of the recreational traveling I've done has been solo.
What if I had the opportunity to travel as part of a twosome?
I never had a problem traveling alone before marriage. I traveled on my own during marriage as well – for business – though I rarely took so much as a day or two for myself. My spouse on the other hand, took long weekends and recreational breaks. And in the years since?
I can only recall one day trip seven years ago, shared with a gentleman friend. Other than that, with few exceptions, whether for work or for play, I've traveled on my own and thoroughly enjoyed doing so.
In fact, when it comes to being a woman traveling alone, I've got plenty of tips. But the prospect of traveling as part of a couple? That one makes me nervous.
Travel Style, Vacation Smile?
My idea of a vacation? Anywhere there's sun, quiet, wifi – with gobs of sleep, time to read, and ideally, a swimming pool.Or – Paris! Any time, at the drop of a dime, though it doesn't meet the above criteria!
But what if I find myself romantically involved with someone whose travel style is very different from mine? What if his ideas of vacation are more active, more exotic, and more spontaneous?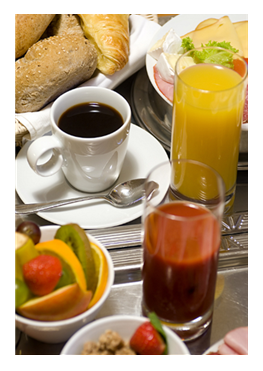 What if he's tent and campgrounds, while I'm Ritz and day spa? What if he's mountains and backpack, while I'm ocean and room service?
What if he can eat anything and feel fabulous (pas moi), sleep like a baby on any bed (pas moi), and has a job that allows him to leave town and take no work with him – in his baggage or his head?
And what about my predisposition to scads of solitary time?
Am I capable of adjusting, of compromising, of trying new things on vacation?
Is he?
Compromise in All Things?
Don't all relationships require compromise? Don't we seek a comfortable balance between time alone and time together? Is traveling together one more test of a relationship – a couple's ability to express what they need, to negotiate, and to choose a workable destination, accommodations,  and set of expectations about how to spend their time?
I seem to recall describing my dream break (yesterday) as including the following:
I would observe my surroundings, and I would answer to no one – at least for a few days.
Is that my personal bottom line? Does that require that I be solo? If so, is that need the consequence of my nature, or years of excessively busy single parent juggling? Am I suffering from a shortage of time alone, and trying to wrangle some while on vacation? Isn't that unrealistic, when you're enjoying the company of a special person?
Travel Stress
Traveling can be a stressful time for some of us. We may not like to fly. We may get cranky when we're cooped up. We may worry about food where we're going, or how many nights until we actually sleep, or the aches and pains that are more manageable at home.
We may fret over the money we're spending, who's watching the kids (and how well), not to mention our pets.
The work of preparing for the trip – extra hours on the job beforehand, and knowing the catch-up will be rough after – may play on our minds and our moods more than a little before and during the time away.
And aren't some of us more prone to worry than others – no matter what the reason?
Travel Mess?
My sons pack for international travel the night before (and sometimes the morning of). They throw the clothes into a duffel bag or small suitcase, grab the toothbrush and passport, and they're pretty close to ready.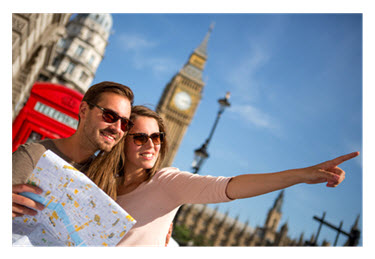 Me?
I allow myself extra time (so I'm not rushed), and I bring a heating pad for the airport (ugh, those old injuries).
I do better if I don't eat until I arrive at my destination. It works for me, but not so well for others (who keep telling me to eat). Though I travel light (relatively speaking), I'm not the great packer I was when airports, jet lag, and rental cars were a routine part of my life. Yet when I arrive – wherever it may be, I am exhilarated. I adore every moment.
Tips for Good Travel Time, Couple Time
But voyage à deux? Isn't that an entirely other matter? Isn't it about "us" rather than you or me, and doesn't that pour on the pressure?
Would I be a mess of stress if I traveled as part of a couple? If I'm part of a couple and our travel style differs dramatically (but all else is great), then what?
I'm trying to figure out if this is something I could do, and if I do, how well I'll do.
My only tips for myself: think ahead, be considerate, stay open, communicate clearly, and compromise. But surely there's more to it than that!
What is your travel style, and is it different from your partner?
How soon did you travel with a new romantic interest – and were you sorry you did?
Do you prefer to vacation alone, with friends, with one person, or with family?
What other couple firsts brought differences to light?
Ideas for traveling well as a couple?
You May Also Enjoy