I say the words to myself: This is my truth, not the truth. This is my reality, not the only reality. When I affirm that truth is not static, my shoulders relax and my anger begins to dissipate.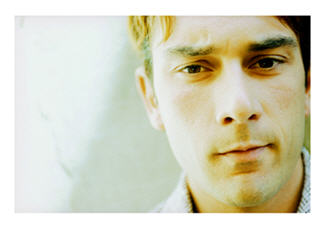 In recognizing the truth of the movable truth, I am more adrift, yet more at ease.
Recently, I was re-reading a post by  William Quincy Belle, You Can't Go Home Again. Musing on leaving marriage via the divorce route, he addresses the many ways in which we change, along with our notions of home.
He also addresses the concept of truth. He reminds us that the truth is not static; there is no one truth, only our perceptions at a point in time, our stories formed around experience.
It is years since my marriage ended in divorce, and in Mr. Belle's words on evolving truths, I recognize that my views have broadened.
Relearning Truth in Light of Endings
My truth today is not my truth of a decade ago. The truth as lived by my children will not resemble my view of the same events. And each of my sons will have his own version of the truth.
My ex? His view of the truth is his alone; it is based on his perceptions, and altered by the life he has made since. It is no less valid – for him – even if our truths are dissimilar.
One of the realities I've come to accept is that he may rarely (if ever) think of our marriage. It would seem only logical; he remarried quickly, his career was uninterrupted, and his finances essentially unaffected. More importantly, the speed with which he refashioned a life – replacing me and our history, such as it was – lingers as part of my hurt, though it may have served as the soft landing that guaranteed he would never feel much sense of loss.
Men and Women, the Divorce Lens
As for those thoughts on my ex, they are exactly that.
Thoughts. Assumptions. I have no "basis" in fact.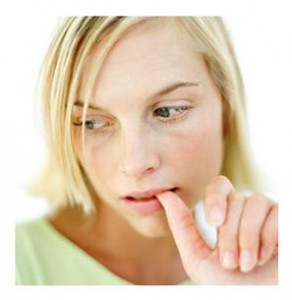 Another assumption? That he has missed his children. I simply can't imagine it otherwise.
The fact remains – we all exist through the personal lens – whether we recreate the past in memory as a means to abide it, or time and wisdom teach us that neither our impressions nor our declarations are objective.
There is also little doubt in my mind that men and women process emotions differently, communicate across purposes, and act (or act out) accordingly.
There is no doubt in my mind that those who view themselves as the injured party in any painful dispute bear wounds that will color their truth.
Teaching our Children and Ourselves
It's an interesting challenge – teaching our children about truth and falsehoods, yet conveying that there isn't a single truth, a "one right way" in most decisions or opinions.
Sure, there are avenues of behavior and accountability that adhere more closely to what we deem morality, or responsibility, or even proper manners. There are also behaviors that conform – or don't – to legality, which is another discussion.
But I stand by my belief that there are few absolute truths – only words, actions, and omissions that may bubble up out of emotions we can't control or comprehend. Then there is the express desire to inflict harm, or behavior fueled by Self above all else.
These are not the same.
Living With Truths – and Doubts
To live with ourselves – we tinker and justify, we expand and accept, we constantly reshape our malleable and movable truths.
We also manage our equally pliable doubts.
Admitting that we may not see all sides of a situation doesn't mean we forfeit a clear eye, or the fundamental accuracy in our evaluation. But it remains just that – our personal evaluation.
We don't always know the facts, the feelings, the unconscious motivations of another much less ourselves. We exercise bias in everything. Perhaps we should learn from that.
You May Also Enjoy