Attitude. Integrity. Big picture objectives. These subjects came up recently in the context of a discussion on divorce. Likewise, the conversation raised the issue of adults acting badly, usually from a place of deep hurt or anger.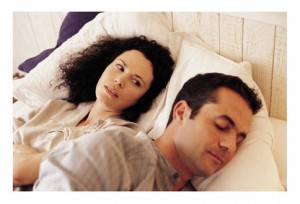 As stories were shared, I couldn't help but reflect on those times that test us and how we respond – you could say "the best of times and the worst of times" – which may well describe the journey from marriage through divorce.
Naturally, divorce isn't the only challenge that adults face, but it can be one of the most complex to maneuver.
I am also reminded that real life offers few absolutes. Moral relativism is inevitable. Don't we sometimes break the rules in order to achieve a greater good?
Life's Challenges (We All Face Them)
I won't say that I've been tested by every sort of challenge possible. I haven't, and I'm grateful. But I've been tested like most of us, and been at my best in some situations, my worst in others, and learned a great deal in the process.
I've known betrayal and I've known rejection. I've known isolation, depression, and hopelessness. I've been through ups and downs that take a terrible toll, but are nonetheless a part of life: the loss of my parents, illness, accident, miscarriage, divorce, unemployment, and one of the hardest losses of all – ceasing to believe in our institutions.
As is the case for most parents, I've lived through periods of acute worry. But I count my blessings on that score; every day a child is doing well is a gift.
Life Changes Us
Like most women at the half century mark, I'm dealing with mixed feelings as I process my own aging. And in the past year, I've experienced equally mixed emotions confronting Empty Nest, which of course doesn't eliminate those pesky parenting expenses, but rather, redirects them.
Haven't most of us lived through some of these experiences – or worse? Isn't this a matter of choices – partially – and a dose of "whatever life dishes out?" Aren't these also opportunities to show our mettle, how we recognize and initiate change, take responsibility, and more fully appreciate our moments of joy?
There will always be circumstances beyond our control – illness and accident may be among them. Even issues that arise in marriage and become insurmountable cannot be "blamed" on one spouse or the other. As examples, we can't always weather the illness of a child, financial devastation, or family interference.
The Best of Times, the Worst of Times
Occasionally a conversation like the one I mention causes me to reflect on the past and present in a different light. How do we find something "good" out of what is terrible? How do we accept that our view of things isn't the only view?
I was surely at my worst during divorce, and at various points in the years that followed. At the time, my "worst" was the best I could muster.
Yet in the wake of divorce and the decade since, I believe my best parenting surfaced. Oh, it's been far from perfect – perfect doesn't exist – and my boys would attest to the days that fatigue, frustration, and fear got the better of me. But overall, my best self has been my mothering self – a role, incidentally, that I'm very proud of.
Sometimes, I think I am my best self here – writing from my perceived places of truth, observation, listening, and imagination; thinking out loud on the virtual page; and participating in a community willing to examine and discuss.
Morning Musing, Life After Divorce
Recently, someone referred to me as wise. I'm not sure I'm wise so much as thoughtful – especially when it comes to life after divorce. I'm willing to step back and consider my words and actions, willing to recognize that I need to tweak here and evolve there, willing to work harder to find my best and leave the worst behind.
I would like to think I am open to learning my lessons – however long it takes.
In the conversation about marriage and divorce that began this line of thought, we addressed issues of attitude, pragmatism, and integrity. My perspective in a nutshell:
… acting from a place of integrity allows you to live with yourself – regardless of how your ex behaves, and certainly, a good attitude helps, as it does with everything in life.

… a good attitude is extremely useful… but attitude and pragmatism are not mutually exclusive. Understanding that many of us are at our worst during and after divorce, we can prepare for that if necessary. We can also use that knowledge to understand that it's a painful process, with many tentacles, but pain often comes before healing – even if healing takes considerable time.
Common Sense
With time (and maturing), it's always easier to see the big picture, to identify our best (or better) selves, and periods when our worst selves ran the show. We're all flawed, we have no crystal ball, but we can exercise common sense along with a good attitude. We can also forgive ourselves for the dreadful days that are unavoidable – when we're slogging through the worst of times.
Do you know the scenarios that bring out your best?
When you're at your worst, can you recognize and shift your behavior?
Do you believe that principles and pragmatism can coexist – even at the worst of times?

Big Little Wolf's Daily Plate of Crazy