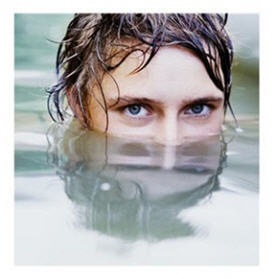 It is a Sandra Bullock movie released in 1998 – Hope Floats – with a predictable plot, but not without its charms. A married mother of a young daughter finds out hubby is cheating and he wants out. As the divorce proceeds, she takes her child and heads home to a small Texas town, where she makes her peace with an eccentric mother and eventually takes up with an old beau.
The underlying theme of the film?
Even when you're down and desolate, hope will eventually bubble back up to the surface.
You can – and will – reinvent yourself.
But real life isn't a Hollywood confection. For most of us it's a meandering path, littered with ambiguity and obstacles. Even if we fuel ourselves on as much positive attitude as we can muster, we may never entirely tidy up our messier emotions, package up our past neatly, or step into an awaiting future that appears to be tied up with a shiny bow.
Ups and Downs
We all go through our ups and downs. We take our licks, learn our lessons, and deal as best we can. Sometimes, there are casualties: trusting our own judgment, trusting the universe, hope. 
These days, I do trust my judgment. As for the universe, it's a little bit more difficult.
Hope? I hadn't thought about it until the past six weeks or so – yes, coinciding with the gathering storm of empty nest – and I have been aware that it's gone missing.
Recently, I read a post at Towards Joy, which put words to something I was feeling but couldn't articulate.
Joy is living through a painful separation from her husband, and she writes:
… yesterday, I felt most defeated… because I thought that losing hope would mean I was giving in to a host of negative feelings…

… Last night was another long one… Somewhere mid-morning, after my alone time… something clicked.

I realized that even without hope, I could go on.
I was stopped cold when I read those words.
Attitude Check?
I've been living without hope, but certainly "going on." I've journeyed through these  emotional flatlands before, and the reasons are varied. Yet I was always able to persevere – purposeful, even if devoid of hope, because of my children.
Because they needed me.
But times have changed. I cannot escape the constraints of my current lifestyle, the transitional challenges of midlife, the strangeness of empty nest and pressing issues to do with money, and possibly dreams. I am aware that hope has slipped away, and while I've mourned its loss, I understand what Joy says so clearly: even without hope, I can go on.
Hope may engender a positive attitude, but hopelessness doesn't preclude a reasonable mood.
Hope makes visualizing the future a more generous exercise, but living without hope doesn't prevent expecting a future.
Hope generates a broader spectrum of hues in the paintbox of possibilities, but the absence of hope doesn't mean colorless days or the defection of options.
I operate within a narrower region, but I operate, and with considerable capacity.
Defining Hope

These days, my mood is measured (though I struggle with productivity); I go through the motions (with good days and bad); I examine my habits and I'm tweaking my rhythms. That hopefulness has deserted – for now – is surprisingly manageable.
The dictionary defines hope as:
the feeling that what is wanted can be had, or that events will turn out for the best
The verb "to hope" is defined as:
to look forward to with desire and reasonable confidence; to believe, desire, or trust.
Ironically, I find a spark of hopefulness in the clarity of Joy's message – that living without hope is not the same as despairing; that we can manage through the absence of hope, and still cope, and even achieve.
And I find clarity in the definitions that I cite. They make sense in light of post-divorce life, when severely affected by a disastrous economy, when trust is lost in the institutions we are taught to believe in, when we carry no confidence that events will turn out for the best.
Yet even without hope, we can go on – making choices, acknowledging love, and taking each hour as it comes.

Big Little Wolf's Daily Plate of Crazy