Last night I was thumbing through luscious, luxurious tomes of Spring fashions. First Elle, then Vogue.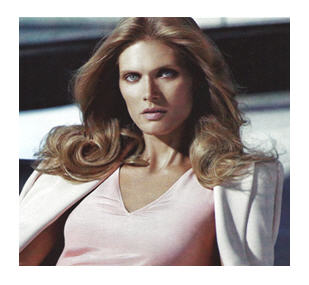 I lingered over the ads, enjoying my aspirational pleasures, and bemoaning that nothing would be suitable for my lifestyle – whatever that is, which is another discussion entirely.
Oh, the delectable photographs of fanciful fabrics and colors, singing out the coming season!
Still, for all the Pucci, Gucci, Dior, Chanel, McCartney, St. John and more – there was nothing remotely applicable to Yours Truly.
Rien du tout.
Then, jumping off the page, Hugo Boss. And a lesson. An important lesson.
I found myself enthralled by a tailored gray jacket and pencil skirt, with a soft pink top that was feminine and flattering. The effect was classic, clean, and simple – and in that image, I rediscovered a mirror.
No, not to what I look like, but to the personal style that appeals to me. And we all have a personal style, don't we? Or one we hope to claim as our own – in what we wear and how we live, in friends and relationships, in professional habits and pursuit of our dreams.
I recognize that I need to shed, to refashion, and to transition into something simpler, possibly everything simpler. And I need to do so knowing my style – in life – even as I work to redefine it.
Interiors and, Interiors
I recall a rather remarkable Woody Allen film from the 1970s, Interiors. It wasn't the director's usual neurotic New Yorker fare; it was a study of individuals, their own inner worlds reflected in (and controlled by?) their design interiors.
It's a fascinating piece of movie making, and I recommend it.
Along those lines, last weekend I revisited an old Elle Décoration and an issue of Shelter, dating to 2007. Yes, I keep magazines I love – part of the clutter problem around here, I realize. But when I look back at their pages, I see that I'm always drawn to similar characteristics – classic, a little quirky, but rarely over the top.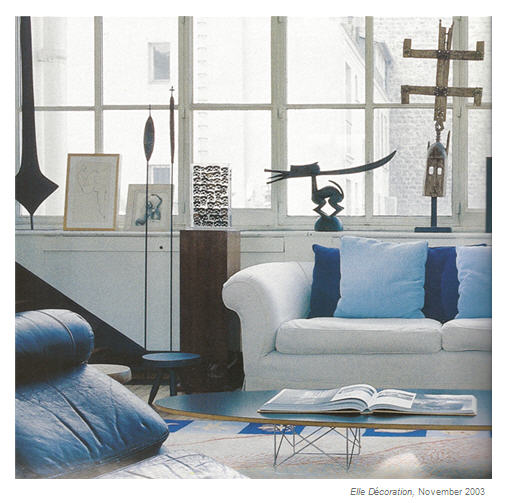 In design, I'm consistently seduced by an eclectic mix that is unique and personal. Not incidentally, this is exactly the combination of contrasts and contradictions that intrigues me in individuals.
Simple is Beautiful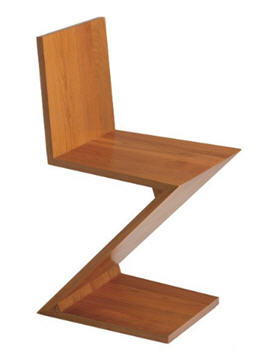 How easy it is to complicate our lives, and in so many ways. A bit of an oxymoron, isn't it?
Yet that's exactly what we do these days, in almost everything – from how we choose a mate to parenting techniques, from organizing our overwhelming number of commitments to scheduling some downtime.
We know some of the reasons why: the inherent and unavoidable complexities of two career couples, the chaotic compromises of the single parent, the juggling of jobs. There's likely a dash of keeping up with the Joneses – for those who still worry about such things.
And in all of this I ask myself: When did we lose sight of simple recipes – for what we eat, how we dress, what we consider "necessary" objects, what we say, how we live?
I have nothing against the intricate or the lavish. On the contrary. But I consider it something special – extremely special – and absolutely unnecessary for a quality life, or wonderful relationships with friends, with family, or myself even as I face my midlife mirrors.
Stark and Starck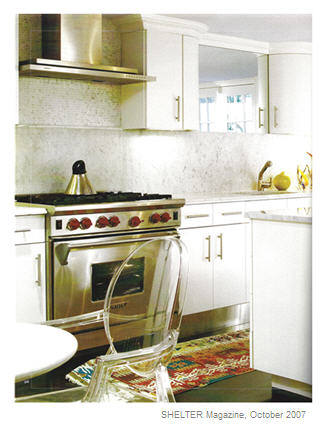 In perusing my magazines, I came across a sleek but comfortable kitchen interior with its iconic Starck chair. I love the mix of contemporary with the surprise of a few traditional elements, the complicity of complex inner worlds that nonetheless respect the life of simple truths.
I enjoy what is stark. I feel peaceful around what is straightforward. I recognize that my own world is neither, and perhaps that's part of the appeal.
Simple isn't an option in everything. But simple as an objective where it makes sense?
I'm in.
It's about streamlining and focusing. It's what I want for my present though I'm far from there; it's what I want for my future and I'm still trying to wrap my mind around the possible paths.
Classic is Classic for a Reason
I can look at Hugo Boss and feel the pull to what is classic. I come back to a recognition of the spaces I prefer to inhabit, the places I reside in my mind's eye, and my knowledge of the balance of what we can control and what we cannot.
There is nothing simple in self-awareness; it's a moving target, though one I'd deem a classic.
And no, I do not have a Philippe Starck chair on which to sit and write. Nor do I have an elegant kitchen with a "Wolf" range (all lupine evidence to the contrary!) but… There is a Zig Zag for my derrière, and my comfort on it and with it. I can build on that, fully aware of what I've yet to simplify, and equally so, the lessons I've already learned.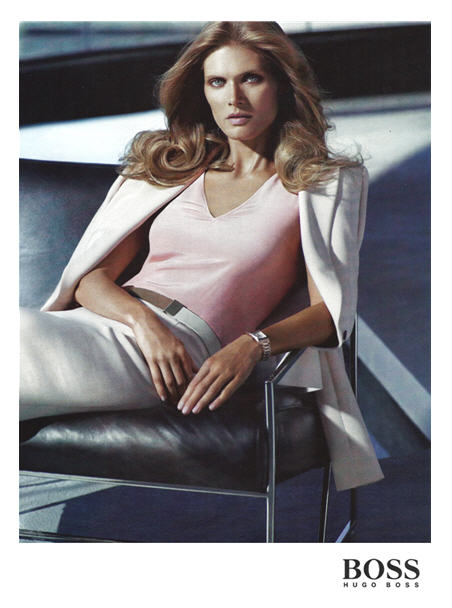 Images from print magazines as noted.


© D. A. Wolf

Big Little Wolf's Daily Plate of Crazy