We all have times that test us; we all have our own sources of strength we draw from.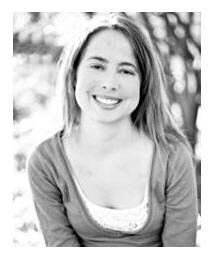 Today, Ashley Quiñones gets her new kidney. Whatever your sources of strength, wherever you seek and find your positive energies, I hope you'll think of Ashley today, her family, her surgical team, as well as her extraordinary donor and his family.
This is where my energies are, my thoughts are, my perspective as I look at pictures of my sons, each away at school, and I count my blessings and wish for these two remarkable families to know a long and healthy future.
"It is such a big story," writes Jeremy, Ashley's donor, before going into surgery.
What I see is a story that is played out over and over as courageous individuals donate organs so others may continue to live. I see Jeremy's big heart and his wife's and of course Ashley's. I see bravery I cannot imagine. I see the strength of two families, of a community, of friends.
It seems like such a long time since Kelly, Ashley's sister, left a comment here about the transplant that looked like it might never take place for lack of funding. But here we are. And you all helped. Good things can happen when we don't accept "no" and we insist on "yes."
Please join me – and join them – in offering your strength, your positive thoughts and wishes, your whispers to the Gods you hold close, and the power of your big hearts to help these good people achieve the best possible outcome.
To me, they are the big story, and encourage us to look at the big picture in our own little worlds, to appreciate what really matters, to know our good fortune in those we love, those who love us, our health, our integrity, and how much more joyfully we can give – and live.
For updates, check Facebook: https://www.facebook.com/kidneycutie

Big Little Wolf's Daily Plate of Crazy