Maybe you're married – and have been for some time. Maybe you're in a serious relationship, and it's good. Maybe you've been doing the rounds of dating – a first date here, two or three there, and while it's fun (usually), it's also work.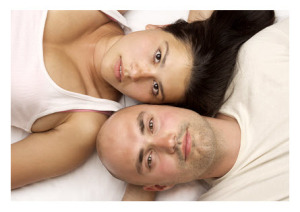 Sometimes, you need a break. Even when the relationship is humming along just fine.
With every pairing, there is investment in time and care, there are compromises, there are responsibilities. There are days you don't wish to speak but you must (if nothing else, to be polite), days you'd kill for an hour to read but he wants to see a movie or meet up with friends, days you want to hang with the girls (or the guys) – and not for two hours but an entire weekend.
Is it okay to take time for yourself? Time off for good behavior?
When I was married, the hubby traveled – a great deal. When he was out of town, he would combine business with pleasure if possible, and extend a trip through a weekend to meet up with old friends. There were also buddy weekends – generally twice a year – typically spent playing golf and tennis.
Where was I?
I was home. I was going to the office. I was caring for kids.
Taking a Break From Marriage
It never occurred to me until I was divorced that my husband was regularly taking "time off from marriage" – perhaps unconsciously or unintentionally, but effectively, that's what it was. I don't find this to be a bad thing per se, except if it's one-sided, widens an existing gap in intimacy, and possibly, is the preferred way to conduct the relationship – but not by both partners.
My time off?
In theory the man I married thought it was fine. In practice, it never happened.
I admit that some of that was my reluctance to leave two little ones, though for the occasional business trip of my own I certainly did, and usually with the backup of a babysitter because of my husband's extensive travel.
It's more than a decade since my divorce and while I have struggled with long distance relationships and find them not to be ideal, they do afford certain advantages – including options for a few days to oneself – if you can actually relax and enjoy them.
In my experience, men give themselves breaks from marriage and breaks in relationships more readily, and without guilt. Also in my experience, women are more hesitant to take time off and when they do, they're guilty and worried about the consequences of their absence, and the state of affairs at home.
Separate Vacations
As for those long weekends with his friends, I was so determined to never nag and allow him his freedom, I didn't protest. I wanted my husband happy, and along with the usual "wifely" attentions, his mini vacations seemed to do the trick.
As for us, as a couple, there were no weekends away. There were also no family vacations as a general rule, except every other year to visit the grandparents and cousins overseas, which was certainly enjoyable, but not exactly a relaxing break.
Then again, my spouse added days on here and there to his more exotic trips as well, taking advantage of the opportunity to explore an intriguing locale. And who can blame him?
Except – I was at home, I was working, I was with kids.
The net? Separate vacations for him; no vacations for me. Yet I have only myself to blame; I didn't protest, and I didn't insist. Even now I'm not sure what I would do differently other than speak up sooner, particularly as my job was also demanding and didn't allow for as much latitude as his.
Is Time Off from Marriage a Problem or Symptom?
Looking back I can see our separateness in so many activities as symptomatic of different goals, values, and expectations of marriage. More than that, I'm convinced that during those years I wasn't much fun. I was tired, I lost my sense of humor, I was always stressed and increasingly resentful of the disproportionate arrangement of responsibilities – logistical as well as financial.
A question of the chicken or the egg? A break in the relationship exacerbating or resulting in the breaking of the relationship?
It hardly mattered; he did his thing, and I was afraid to speak up. And by the time I did, it was simply too late.
Would I have been better off if I'd given myself a break from marriage as well?
Time Off from Dating and Relationships
Since my divorce, there have been periods when I dated on a regular basis, often followed by six months or a year of time off from any sort of dating or mating.
Even in serious relationships, I recognize that I need space – physical and emotional. I would define my preferred paramour proximity as "intimacy plus" – myself as a whole entity, loving another who is equally whole; the two of us together because we want to be, not because we have to be.
How do you feel about needing time to yourself even when you're in a good relationship?
If you're married, do you take separate vacations? Is it a problem? A pleasure? An emotional necessity?
If you don't take time off – or allow your partner time off – is it a matter of jealousy?
If you're in the "thick of it" raising kids – married or single – are you more likely to need time entirely to yourself, away from a committed relationship?
You May Also Enjoy