Do we believe that beauty is skin deep? That inner beauty radiates when we feel good – or better yet – fantastic?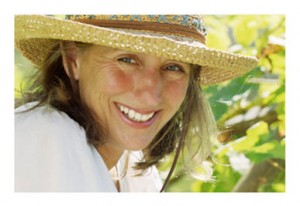 In reflecting on female body image, body shape, the aging body, and all the cultural stereotypes and expectations placed on a woman's appearance, I couldn't neglect the critical aspects of chemistry.
How can we deny the importance of physical  attraction at various stages in life? The science behind it, the logic of it, or its evolving nature when we fall in love?
But then, we've all heard stories about the average looking man whose humor and mischief-making turns a small spark into a raging fire, or the homely woman who seems increasingly pretty as we get to know her. (Sounds like something out of a Jane Austen novel brought to the big screen, no?)
Come on. You know what I'm talking about. The slow unfolding of the whole enchilada – not the surface, not the pretense, but the person who reveals himself or herself over time.
Beauty is in the eye of the beholder
If you're lucky, you may have experienced it – the pleasure of the plain woman who becomes irresistible as you get to know her. For that matter, you may also have known the disappointment in the beautiful woman with an acid tongue and icy heart, whom you come to see as ugly.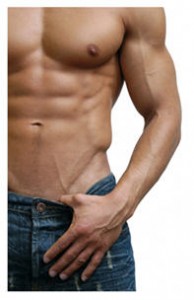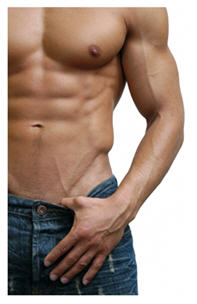 The Hot Guy with the great pecs and tight butt? I'm as affected by that particular magic as the next heterosexual woman. But what if five years later his hair is thinning and his gut is spilling over his jeans? What are you left with?
If the twinkle in his eye and his astonishing ability to kiss you at exactly the right moment is part of the package, then you have plenty. Especially if as the years wear on and your lives intertwine, the person he is – with you – and you, with him – brings both of you the sort of intimacy that most men and women seem to desire.
Definitions of beauty? They evolve.
Chasing after the crazy woman, the Bad Boy, the one you wouldn't want if he or she wanted you? It may be fine when you're 20 and clueless, but when you're all grown up? Not so much.

Beauty Essentials
Most of us hope to find a partner who is both friend and lover. Most of us wish to be seen, to be known, and to feel less alone. We hope we'll grow as part of a couple, and not shrink under the burdens of our pairing.
But sharing that much of ourselves requires confidence in who we are, trust in the person we're with (a toughie for many of us), and trust in the relationship. Revealing ourselves – and doing so without "dumping" our past on another requires patience, time, and a willingness to be vulnerable. It also means assessing the other person's capacity to see, hear, and accept us for who we are.
What if our notion of beauty essentials involved more than a particular body type or hair color? What if our beauty essentials incorporated allowing ourselves to shine – the aspects of ourselves that are most about who we are and what we care about – the determined runner, the obsessive writer, the nurturing caretaker, the engaged political activist – living our passions more fully, and supporting those we love in the fullest expression of what they value and desire?
Relationship Rosy Glow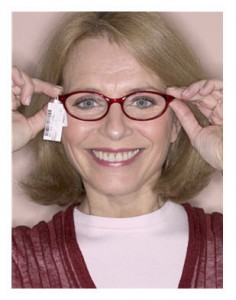 What if we stopped rushing into relationships blindly – or desperately? What if we stopped putting a label and time table to each stage? What if we allowed relationships to flow, getting to know one another slowly? Seeing how we manage through trials as well as triumphs?
Couldn't we permit the rose colored glasses to fall away, and the glow – if it's there – to remain?
Misunderstandings? Peccadilloes? They happen in the best of relationships.
What we need and want from our partners? It can change.
To me, seeing another adult through rose-colored glasses, or a relationship for that matter, is about projecting elements of illusion and stubbornly refusing to expand or resolve the view.
But the rosy glow we perceive when we love someone? The radiance we give off when we feel loved? That's something else again. The stuff of a good relationship.
And the time to build it.
Relationship Deal Breakers
Maybe coming to the experience of shedding so many of my former relationship deal breakers is a matter of age, or pragmatism. Maybe it's good fortune. Moving beyond those deal breakers that once seemed non-negotiable has allowed me to know extraordinary people at a deeper level.
And I couldn't be more appreciative of that discovery.
So here's to the whole package in each of us, whatever our wrapping or unwrapping. Here's to the pleasures inherent in embracing our faces sprinkled with lines, our bodies reflecting our very personal stories, and sharing – generously – with those we are getting to know, and those we welcome into our hearts.
You May Also Enjoy: