"Why should my tax dollars pay for your medical care?" she says.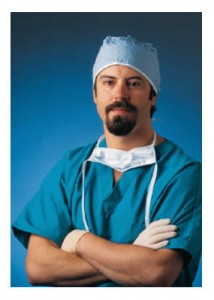 Her blue eyes are piercing against her softly tanned skin. Her eyebrows are raised, and her lips pursed in annoyance. At first I think she's kidding. But she's not.
She is about thirty, and we know each other casually. She's healthy, single, in a long-term committed relationship which she expects will move on to marriage within the year. She's worked the same job for the entire time I've known her – four or five years. She is skilled at what she does, she is sweet-natured and chatty. She has family whom she loves.
She is young. She is inexperienced. She is, like too many of us, uninformed.
One of the things I love about this country is our sense of freedom. The extent to which our freedom is "as free" as it once was is up for debate, but nonetheless, we generally feel at ease speaking our minds, exchanging opinions on topics that interest us, and agreeing to disagree, then making choices we can believe in.
But this was a conversation that took me by surprise.
"What did you just say?" I ask.
"I don't see why my tax dollars should have to pay for your doctors," she says.
I am staggered, and for a moment, silenced. We had been talking about this and that, about men and marriage, about reasons to marry rather than living together – including the fact that only through state-sanctioned marriage is a spouse entitled to share benefits, including health care. That sometimes people stay married for access to benefits.
She knows I am divorced.
She knows I've been an independent worker for many years – not by choice, but by circumstance – like many Americans trying to survive this recession.
She knows I've struggled as a single mother, and more so because of the cost of health care. Who doesn't realize that all it takes is one unexpected injury or illness, and without coverage, it can mean financial devastation?
Apparently, she doesn't realize, though she is aware of the car accident I was in a few years back, and the untreated injuries due to the expense.
"Tell me," I say. "I spent 24 years working for corporations, and more than 6 working independently. I've paid taxes for 30 years. I paid into health insurance while in employer group plans, not to mention into social security part of which covers Medicare. Insurance is about pooling resources that someone else may need, and you may need in the future. Don't you think my money has paid for services used by others? For health care? For the roads you drive on, for example? Don't you think you're already paying for others?"
She looks at me and says: "I shouldn't have to pay for you. And you can still find a job with an employer who will offer health coverage."
"Not at my age," I say. "It's unlikely."
"But look at you. You look young. You're energetic. Of course you can."
I shake my head.
"I'm not saying it's impossible. But I've tried for years. And what I am saying is that age discrimination is alive and well, and for millions of us we never get that far. There is no face-to-face impression. All it takes is one or two inquiries on the Internet, and then you can approximate the age, and stick the application in the 'Do Not Consider' pile."
She looks at me blankly and I take a breath, realizing she has probably never set foot in a Human Resources Department much less a corporation, that her world – generally – operates around a 40 or 50-mile radius, if that.
She is a good woman, a nice woman, a woman who expects to marry soon and raise children, who presumably will then have medical benefits through her husband, who certainly doesn't anticipate divorce or job searching or all the unforeseen events that can happen to anyone.
Her life may proceed according to her plan (and I hope it does), or it may not.
And then she may find herself living a dramatically different reality, a woman's reality, with all its hidden costs, sanctioned by a culture (and political context) to which she is currently oblivious. I think again about the statistic that 85% of all single parent households are headed by women. I think again about the 77 cents on the dollar, on average, that women earn compared to men.
She says: "I don't have any medical benefits and I'm just fine, and I don't expect anyone to pay for me."
She speaks these words with conviction, as though the concept of health care as a basic human right for a civilized people would never even enter her consciousness. Perhaps because education as a basic human right for a civilized people hasn't entered our American consciousness.
She, like millions of others, has no understanding of what "insurance" is or how it works, no understanding that if a country's people are uneducated and unhealthy then we are nowhere, that in Europe, this debate was settled long ago and both education and health care are considered human rights – that of course a country requires its people to be decently educated and healthy in order for us to work together, to live together, to contribute – as a society.
Couldn't we point to health care as delivered in France for example, ranked a few years back as number 1 in the world (the U.S. was ranked 37)? Could we mention the per capita cost of $3,500 per person, which is considerably less than the $6,100 per person in America? Or might we point to Germany or even Canada – and say – no, none of these are perfect systems, but they offer excellent care which is not a function of whether or not you've been "downsized" or you're poor, or you're of a certain age and no longer employable, or you do or don't have an employment "relationship?"
And I wonder how many others there are – millions of others – never unemployed (as yet), never sick (as yet), not old enough (as yet) to understand what this feels like, blindly unaware of the financial devastation that a single illness can cause, of the expense of a child's medical needs, of their own good fortune in a country with so much promise – and seemingly unable to deliver on it.

Big Little Wolf's Daily Plate of Crazy