Is there anything you wouldn't do for your children?
I've been giving this question a great deal of thought lately. What wouldn't I do for one of my kids? Hypothetically speaking, of course.
Would I give up a kidney? Naturally.
Bone marrow? Sure. Preferably if I could look at Hugh Laurie during the procedure.
Would I stay up half the night cutting embroidery thread? (Wouldn't anyone?)
Would I sell my body? (More to the point, would there be any takers?)
Last but not least, what about the proverbial "beg, borrow, or steal?"
We teach our children in so many ways, constantly. How to deal with the ups and downs of life, and perhaps what to expect in life, as they absorb our words and actions, our presence or absence, the nature of our involvement and certainly, our ability to let go. There are times we insinuate ourselves into their lives in ways they cannot understand. They don't like it, but we tough it out because we must. We know that it's in their best interest. Sometimes we back off, knowing that's in their best interest, too.
It's a bit of a minefield – this tiptoeing through what is and isn't going to be best for them. Support and hard knocks. The right balance of the two.
Hardship teaches resilience
Hardship hits most of us at some point, and how we handle it instructs our children. Kristen at Motherese spoke eloquently on this issue, as she articulated her own discovery of the distinctions between toughness and resilience, and how parents may serve as examples of both.
One of the great lessons in my childhood came from my mother, a woman whose erratic moods and behaviors were a challenge to survive, but her character, nonetheless, impressive in key ways.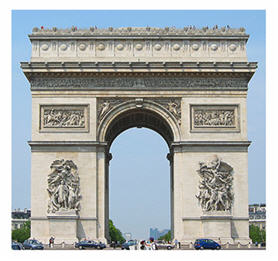 When I was 8, I started learning French in public school – at the time – part of an experimental program. By age 12, I was in love with the language, and desperately wanted  to spend a summer in France. There was no precedent – or means – for that sort of overseas travel. My mother said: If you earn it, you can have it.
I went to work at the age of 12. I did everything and anything I could to earn money – babysitting, extra chores, yard work, typing. At the end of three and a half years, I had saved $1400. Just enough for two months in France. That summer, living as part of a French family, changed the course of my life.
Creative problem-solving
Challenges always force our hand; we must generate new ideas, and give ourselves additional choices. This is true when hardship hits, and just as true in daily parenting or the workplace.
These past evenings, I've watched my teenage son struggle against tight deadlines, his own fatigue, and constraints of budget and supplies as he's worked to complete critical projects. The advanced art projects are the most difficult, requiring specialized materials and considerable time. It's been grueling and unpleasant for both of us, but last night, it was fascinating. Just before dinner, I was (politely) dispatched with $20 in my pocket to forage at a local craft store, as I insisted my son sleep after one all-nighter, knowing he was facing another.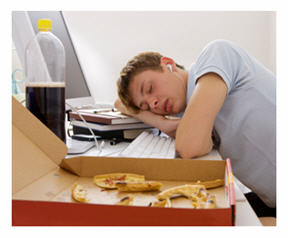 I returned with every conceivable $2 option I could find. I cooked my teenager a steak and potato, then sat back and watched. He checked out each item, immediately dismissed two, and figured out a means to use a third that I simply wouldn't have come up with. As it turns out, it was the least expensive solution, cleverly implemented – and yes – I stayed up alongside him, cutting embroidery thread like the hired help, which he twisted, taped and tucked into the puncture holes of a ceramic head.
Not enough parental involvement? Hardly. Too much? I may never know.
France on a dime?
What's next on the creative hit parade?
I have no idea. Every day seems like another adventure with this kid. My goals at his age (and younger) were very focused – all paths led to France. And once I'd accomplished that, I set about securing a trip to the Soviet Union to improve my Russian. I earned it, and this time, in a year.
The summer I was 16, I wandered the darkened streets of (then) Leningrad, washed in the public baths of Moscow, and lived an experience I'll never forget.
My son and I face significant challenges before he is launched in another year. As a team, we'll have to sort through them. I expect bumps in the road, more creative solutions, and then some. Will I be selling my body? Offering up a kidney? Let's hope not. But if required, I imagine I would. Are there some things that I wouldn't do, depending upon what is at stake?
Of course. But where does that leave us for now?
I'm not in need of Hugh Laurie just yet (well, perhaps I should rephrase – I'm not in need of Dr. House to dig out my bone marrow). But I will hang tight to offering the best possible example of lessons learned in childhood, and figured out along the way.


© D A Wolf

Big Little Wolf's Daily Plate of Crazy