I admit to moodiness.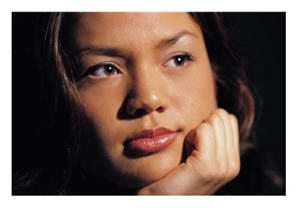 I admit to a bout of the blues this week.
I admit, I'm feeling sad.
I also recognize that I'm sleep deprived, in recovery mode from Kid Overload and Post-Holiday Happenings, and I'm in serious need of a dose of sunshine.
It's January. It's cold and gray and I'm not at my best in the cold or gray – unless of course it's Paris.
And trust me, I'm not in Paris.
Besides. I have things on my mind. Hard things. Complicated things. I'd like to curl up and hibernate, but that isn't an option. I believe we refer to that little reality as Adulthood, and yes, with a capital A.
I'm more sluggish this time of year, and I know it. I've also been heads down with nose to the grindstone every possible hour of late, huddled over my laptop reading and writing and researching for much of the day. I'm less than consistent in kicking my butt out the door, hitting the sidewalk for a 20-minute trot, and most particularly – benefiting from whatever natural light I can.
And speaking of light…
Seasonal Affective Disorder (SAD)
Seasonal Affective Disorder is not something I thought about when I lived in the Cold Cold Northeast more than 20 years ago. The Winter Blues is not what I blamed when, by mid-March, I felt as though everything was crushing me, each hour of the day squeezing the life out of me, every effort to remain energized – futile and exhausting.
I suffered from Depression. Big Bad Depression. And almost on schedule.
Most years, I scraped together my pennies and sent myself off to a beach in Florida – to rest, to swim, to read in the sunshine. All it took was a week, typically alone, and I felt the renewing benefits of a seasonal break.
It was many years later that I learned of Seasonal Affective Disorder, and wondered if I suffered from it, at least to some degree. I rarely spoke of my depression during those years – the stigma of sadness was well entrenched, and I daresay it still is. But, since moving to a region with a shorter winter, I've noticed a marked difference in the annual struggle with disappearing down down down into the darkness of the Rabbit Hole.
Moody Blues
Frankly, the annual depression all but disappeared, yet occasionally, when combined with other worries and wounds, I feel tied to the color of the skies (or lack thereof), to the chill that renders my heart more brittle (and breakable), and to the quality of the light.
This sadness?
Some of it is emotional. Life rarely leaves us with nothing to process as we unwittingly dip into corners of memory, as we come to accept new aspects of ourselves, as we face growing into and away from people we love.
As we recognize and re-prioritize our own needs.
Some of the problem is physical.
I need to listen to my body. I've improved my ability to provide what is necessary, but I still have a long way to go in accepting that the balance of sleep, nutrition, exercise, and managed stress is critical to feeling well.
Break Dance, Anyone?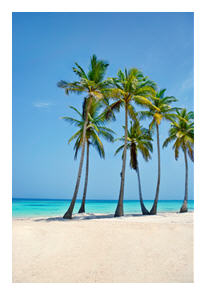 What else?
Fresh air. Natural light. A real break. Especially after weeks of a houseful of kids on their break!

The winter is long – longer for some of us than others – and depression, perhaps kicked into gear by snow or drizzle or gray skies.
And no, it's not the fact that my boys left and the sink is still stacked with their dirty dishes. It's not the bills on the table in my den or the laundry heaped in the basket. I'm grateful for the quiet. I'm breathing more deeply in this much needed silence. But I feel off, I feel sad, I feel distant from some part of myself. And I wonder if I could resurrect my vitality and focus with something as simple as a few days of walking under a brilliant sun.
Are you subject to the winter blues?
Are you more easily depressed at certain times of year?
Does everything feel heavier and harder when you're sleep-deprived?
When's the last time you ran off to a beach (or the mountains if you prefer) – just for yourself, to feel "whole" again?
You May Also Enjoy