The Guilt Trip. It's an effective manipulation, but oh… what a nasty ride. It's like taking a turn on the Shame, Blame, and Mind Game Express – especially when you live with someone who is a master at this form of "persuasion."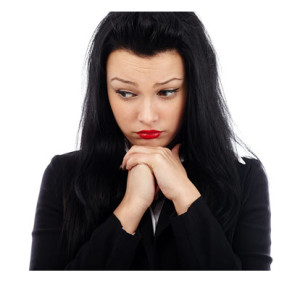 So why is it that some people don't ask for what they want outright? Why do they corral others into doing their bidding by making them squirm? More importantly, how is it that some of us are more susceptible to being guilt-tripped than others? Is it because we feel guilt-prone in general?
Is this a matter of being a people pleaser, or just an easy mark?
I am curious about the psychological aspects of guilt, and in particular, the effectiveness of using words and body language to rope another into action they don't wish to engage in.
Regardless of the reasons for yielding to the guilt trip, how do we push back – without feeling guilty?
How Guilt Works
When I became a parent, I knew I didn't want to "guilt" my kids into things. To me, it is blatant emotional manipulation – pushing buttons, heightening insecurity, and reinforcing low self-esteem.
As I see it, guilt is a social construct – a learned process of policing ourselves so we don't cause harm – or perceived harm – to others. So guilt serves a purpose. It is a warning system, a method of protecting us from ourselves, and if we do actually step over boundaries we shouldn't (understanding that there are many gray areas in life), feeling guilty teaches us a lesson. We confirm the standards we consider acceptable. We know when we have crossed a line.
And those who "manipulate" by digging the dagger in deeper, by making others feel guilty – as in ashamed, blamed, worried and responsible – for results they may have little to no control over, or actions that are best shared?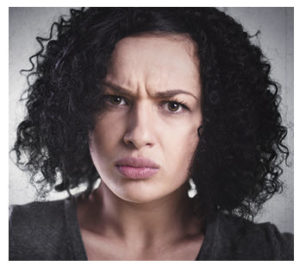 Psychology Today takes up the subject in its "Definitive Guide to Guilt" and explains that guilt is an emotion, and like other emotions, there is no one cause. We each feel guilty in different ways in response to a variety of stimuli. While we may think it's a good way to obligate others to do our bidding – and it can be – it is described as a "negative feeling state" and is closely related to shame and anxiety.
How Early Does Guilt Kick In?
At what age can a child feel guilty? Not just badly (for example, if we yell), but the sort of shame, anxiety, and discomfort that comes with guilt?
We are told:
"… guilt first emerges in life at about the age of 3-5 … Children develop a strong sense of guilt at this age as the polar opposite of playfulness… [afraid to] commit an unacceptable act."
This same guide also explains:
"… From a cognitive point of view, guilt is an emotion that people experience because they're convinced they've caused harm. … the thought that you are responsible for someone else's misfortune, whether or not this is the case. People who experience guilt on a chronic basis… mistakenly suffer under the illusion that they have caused other people harm…
And, let's face it. We feel guilty for doing things we know are wrong. We feel guilty at times for even considering them. Other variations include survivor guilt, guilt for outperforming someone you care about, and the experience of guilt when you feel you haven't done enough for others. This last is one I know all too well. I have experienced a particular flavor I refer to as "single parent guilt," which I will get to in a moment.
Guilt Trips, Guilt-Prone
Also on the guilt hit parade are those who feel guilty for almost anything and everything; they are "guilt prone." You feel blamed for everything that doesn't go right; you imagine those accusations, even if they don't take place. As described in "The Curse of Being Guilt Prone" – surely familiar to those of us raised on the infamous Guilt Trip – it's a tough way to navigate the world.
I can't help but feel that We Who Were Manipulated throughout childhood remain more vulnerable to similar tactics as adults, unless we've expressly faced the guilt trip for what it is – a mind game – and learned to beat it back.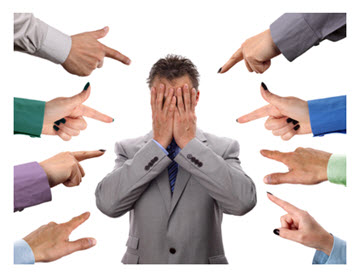 If you were raised by a master Guilt Tripper (as was I), you understand how you may be made to feel obligated to do for others. You feel as if you have no choice. Should you even consider refusing, you may suffer the nagging sensation of being less than a good person (as the "guilting" volume is turned to "high"). Increasingly, you find yourself feeling guilty about almost anything – also known as being guilt-prone.
Describing this phenomenon as akin to a faulty set of signals – the smoke alarm that goes off at all the wrong times – psychologist Guy Winch offers suggestions for how to manage those off-target tendencies, further explaining how and why guilt trips are both effective manipulation and damaging.
Examples of the Guilt Trip
Uncertain what a "guilt trip" may sound like? Try these on for size:
"Oh, I just can't manage (at the party, the supermarket, the family meeting) unless you go with me. I'll never be able to handle the stress. You know how hard it is for me. Really. I can't possibly do it without you."
"Please finish that plate of food. I went out of my way to pick up the best ingredients, I spent three hours cooking instead of getting to that stack of bills, and it will be thrown out if you don't eat it!"
"Won't you look over my final project? You're so good at this sort of thing. And I'm desperate to impress the boss. If I don't do well this time, I just know he's going to fire me."
Get the gist? The consummate Guilt Tripper makes you feel responsible for their decisions, wishes, behaviors, outcomes – and plays on your emotions to get what they want.
As for how to handle the guilt trip, the article I mention offers excellent tips. Among those I've used myself: recognize what is taking place; set limits by reflecting back that you understand the importance; request that the individual ask you more directly, without placing the responsibility for their outcome on you; exercise patience.
That last is important. While some may be fully aware they're guilting you, others are so accustomed to getting their way in this fashion, they have to relearn their communication style. They will also have to adjust to your refusal to play the game.
Guilty Parent?
For many years, I felt guilty as a parent – unnecessarily, I might add. The proverbial "single parent guilt." I constantly felt that I owed my children something more than whatever I was giving them – of my time, my skills, my love, financially. I was compensating for no longer being able to give them the appearance of a stable, two-parent home.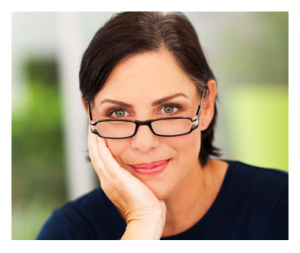 Divorce, which is rarely the fault of a single person, left me feeling as though I had failed my children. I had difficulty seeing all I was able to give them – love, support, a firm hand when required. I had no such difficulty seeing my insufficiencies, and feeling as though I had somehow let them down just by being a single mother.
I was wrong to feel that way, and I knew I was wrong. Yet the anxiety, the concern, and the overwhelming sense that I was unworthy of my very "deserving" kids persisted.
Fortunately, I've learned to do better when it comes to guilt. I no longer take on responsibility (or blame) for situations that I did not create, or that I have little control over. I am still working on applying this more nuanced view of boundaries (and myself) to all areas of my life.
A somewhat lighter example?
The other night, I had several unanticipated hours to myself, and I gave serious consideration to a "guilty pleasure." That involved watching all my favorite "trashy" television shows rather than reading a book or the newspaper. At first I told myself I couldn't. Then I sat back, thought of the hours I had put in throughout the day, and I asked myself – why not?
I set aside the knee-jerk reaction to feel badly. Instead, I poured a glass of wine, grabbed the remote, and enjoyed – guilt-free.
You May Also Enjoy