Oh, it's a strange proposition, isn't it?
The idea that you could pick your child's mate. Scandalous! Then again, this is the mother or father of your future grandchildren, the family to which you blend yours, and in so doing, affect future generations.
It was the norm for centuries, and so we are reminded in this delightfully devilish article at High50 by David Thomas, who muses on continuing his bloodline with a bit of selective breeding. He offers up some choice, well, choices – as potential mothers to his grandchildren. And it got me to thinking.
If we could, would we choose the life partners for our sons and daughters?
Would we, as young adults, stand for such a thing – or purposely ignore suggestions, even if they came in the form of counsel?
Dates and Mates… For Our Kids
I'm not quite ready to pair off my kids just yet, thank you very much. And I realize that few teenagers or twenty-somethings would listen to a parent's perspective these days, besides. Sure, we look kindly on our kids when they bring around friends and dates that we approve of. But more than that?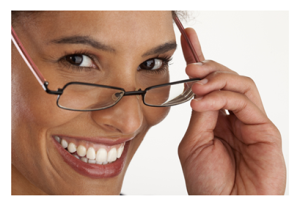 Most of us hold our breath, hope for the best, exercise what (little?) influence we can, and when it comes to their future happiness (and our future grandchildren), that's up to them, the fates, the gods, and possibly the economy. I also seem to recall that any man I dated whom my mother liked became suspect in my eyes, by the mere fact that she approved! (And looking back over the years, I dare say I was right to feel that way.)
But if you could have a hand in picking your child's mate, in deciding who they would marry or at least narrowing the pool, do you think there would be a lesser chance of divorce? Would you bring a maturity to bear that you believe your son or daughter wouldn't?
And where would your preferences fall?
Marrying Smarter, Marrying Richer, Marrying… "Better"
Would you like to see your child with the indisputable advantages of money (which you may, of course, dispute)? Of fame or renown, or even notoriety? Of physical beauty, as you define it? Of brains or talent? Would you want to see your child marry "better" than you did – however you define that – hoping the wisdom of your mature marital knowledge would be put to good use?
How would you feel if the age issue visits your household? What if your daughter wished to marry a man 20 years older? What if it's your son in love with a woman two decades his senior, reducing the chance there will be grandchildren?
Gene pool and childbearing aside, what if you're worried about your child's potential happiness with his or her partner? Would you interfere?
I'm recalling scenes on television of Cynthia Bailey and Peter Thomas – yes, Real Housewives fare. So concerned about this union, Ms. Bailey's mother and sister apparently delayed the wedding ceremony by withholding the marriage certificate. Ouch!
As for High50's Mr. Thomas (no relation), he has a clear (and amusing) idea of what suits his fancy – or at least a run-down of possible candidates in the daughter-in-law department, and it's a great short read. Pop over! (And then contemplate – honestly – how you might answer the question yourself.)
You May Also Enjoy

Big Little Wolf's Daily Plate of Crazy