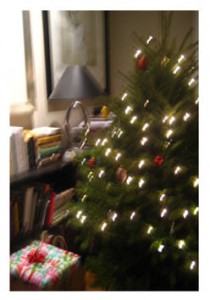 With memories of reindeer scampering across the roof (really!), with kids trudging sleepily through the house (even at midday), with a little of this and that ready to be placed in the oven (and so much more to be whipped up and I've hardly begun!), with company en route and still in the foggy wake of a night of three generations partying in three languages (or did I just dream it?) – have I any brain cells sufficiently coherent to craft a few lines to share?
I can tell you that along with a dash of Dancer and a bite of Blixen, there was laughter and fabulous food – very French Réveillon – and of course, le trou normand which you will have to research on your own.
I offer no hints, except to say… not for the faint of heart!
Beyond those delectable hours I imagine I will never forget (isn't laughter the best?), the most I can offer before giving my boys and my cooking the attention they deserve would be a few other bites from a few other days.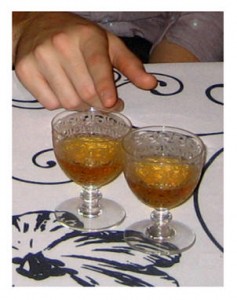 If you've tasted them before, perhaps you won't mind revisiting.
And if you haven't, may you find them easy reading for what I can only hope will be a relaxing day for you, for friends, and for family.
However you spend your holidays, I thank you for stopping by, for reading so generously, and for joining the conversation when you can.
Peace.





Big Little Wolf's Daily Plate of Crazy