By now I'm sure you've read about the change in attitude toward coffee. No longer maligned as utterly unhealthy, this elixir of the gods (okay, my elixir of the gods) is now reportedly off the you-know-what list, and offers specific health benefits for the heart.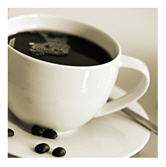 Am I speaking of the potential palpitations inherent in the intriguing coffee date?
Not exactly. Studies link coffee to healthier blood vessels around the heart, and the New York Times reports that coffee drinking is linked to lower rates of depression in women – with other sources signaling positive impacts as well – on certain neurological disorders and arthritis.
Moreover, a recent study from the Harvard School of Public Health associates coffee drinking with reduced risk of prostate cancer, so there seem to be His and Hers benefits as long as we don't overdo.
What other fabulous factoids might we find to do with coffee culture?
Coffee History, Coffee Facts
According to legend, an Arabian shepherd found his flock dancing around a red berried bush, which led to his discovery of the fruit's "peculiar euphoria" according to CoffeeResearch.org.
While a romantic tale, more recent research suggests that coffee originated in Ethiopia or Yemen, dating back to the 6th century (some say the 9th).
By the 18th century, coffee was cultivated beyond Africa, Arabia, and Java, but throughout the Caribbean, South America and the Dutch East Indies. Today, most of our coffee comes from East Africa and South America.
And did you know that the coffee bean is actually the pit that forms inside the berry of the coffee bush (or tree), which changes to a bright red color?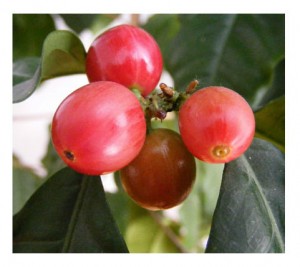 The two most popular coffee beans are Arabica (hello, dancing goats?) and Robusta. It seems that Arabica beans (which comprise about 75% to 80% of coffee bean consumption) are less caffeinated than Robusta (about 20% of consumption).
Speaking of consumption, in 2009, the average American consumed some 9 pounds of coffee. I'm trying to estimate how many cups that might be. 300? 400?
I suspect I drink enough for myself and at least four of my fellow Java-loving citizens.
And the thought of that raging river of caffeine has me wondering what the average person spends on coffee in this country. Just considering the drinks we pick up going here and there, I'm guessing it's a surprising amount.
Do you grab a Starbucks or Caribou on the way to work each morning? Another in the afternoon as a pick-me-up? What about the commute home? $6 a day? $12 a day? $40/week, or $50, or more?
Coffee Culture, Coffee Houses

So what about the Coffee House, and coffee as cozy conversational companion?
It's not the ladies of Sex and the City who invented the gathering spot over a steaming mug and a quick bite, though I surely associate the Manhattan scene with exactly that. It turns out the coffee house dates to the Ottoman Empire, where you could have expected a Hookah with your thick, dark brew. And by the 17th century, coffee houses were spreading into Western Europe.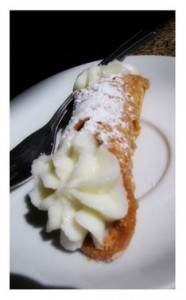 As for North America?
We can thank immigrant communities in thriving cities for espresso and pastry-based coffee shops, popping up in New York's Little Italy or Boston's Italian North End. By the 1960s, counterculture coffee houses began appearing, and Starbucks hit the scene in Seattle in 1971.
And the charm of the Chock Full O'Nuts coffee shops that used to lend their particular flavor to Manhattan's city streets?
They were a chain of lunch counters that specialized in sandwiches and coffee, with the first opening in 1926. The coffee itself became a popular brand in the 1950s, but for some of us, the jingle for that coffee is what we remember best.
Chock Full O'Nuts is that heavenly coffee…

Coffee, Coffee, Couples, and More Coffee?
So just how many coffee shops are there in the U.S.? And what about those coffee dates, anyway? Or couples who can trace their origins back to the perfect espresso in an urban café, or the Venti Latte at their local Starbucks?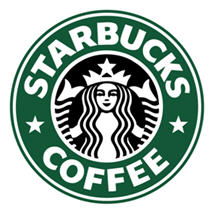 Searching for an answer to the first question, I found estimates of everything from 12,000 coffee shops in the U.S. to just under 30,000!
12,000 seems low (to me); 30,000 – that would be approximately 1 for every 1,000 Americans, and that sounds high (even to me). I'd guess in the area of 20,000 to 25,000 (Starbucks has 10,000 to 11,000 coffee shops in the U.S., as a point of reference.)
What do you think?
Coffee Dates – Real and Rational?

The average number of coffee dates per year for a single woman in her 30s?
Fourteen!
Just kidding. I made it up – couldn't find any data! Might there be a Love Coach out there with statistics on hookup trends versus real relationships, when sparking over a mocha versus a martini followed by fillet mignon?
As for the popularity of coffee dates, especially in the world of online dating, it's certainly appropriate for recessionary times and easier on the expectations. The average cost of a coffee date is probably in the $8 to $10 range (depending on where you live), though if you like each other and go for a little nosh, you could double it.
Dinner or drinks? Try a factor of five to ten – at least! Thus my personal preference for a first hello over the beautiful bean – less investment, less presumptuous, and far more relaxing – though Patti Stanger might not agree.

Other fun factoids on jazzy Java?
We haven't even touched on the coffee all-nighter, the coffee meeting, the coffee interview, or the minions (or millions?) of writers setting up shop in their favorite coffee spots with wifi. So much coffee – so little time!
Any coffee capers of your own to share?



*Image of coffee berries, (c) Stanislaw Szydlo, Coffee Berries, 03-03-2011

Image of Cannoli in Boston's Italian North End, Flickr, trixieskips/3460848954
You May Also Enjoy