I couldn't resist this 1999 Esquire bucket list with 175 things every man should do before he dies. I was astonished by some of the items (and curious about who makes up this stuff). I was even more intrigued when comparing the list of manly must-dos to a briefer and more updated version – 2008's 75 things on the man's bucket list.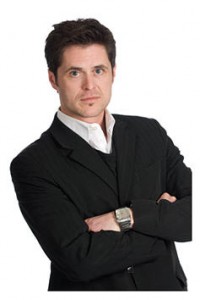 Would the passing of roughly a decade reflect a changing economy? A more "sensitized" male? A more frustrated one?
Do you have a bucket list? (I don't. Never thought about it.)
I wonder if men create bucket lists more often than women, or if that's simply my impression because women already run ragged with tiresome to-do lists. Hell, our listing is legend! (But it can leave us listless.)
Still, it's both fascinating and amusing to see what made it to these (apparently) gender-defining activities. Some of the items are predictable and others, quite surprising.
For the Esquire sort of man – (who might that be, exactly?) – suggestions range from piloting a Cessna to making a perfect omelet. But before you take to the air – or the kitchen – there are the requisite sexual conquests and adolescent experiences. They include losing your virginity to an older woman, being seduced by an older woman, being seduced by a French woman, and having a threesome.
Hmmm. Are threesomes still a staple of the standard male fantasy list?
Taking to the open road – solo – seems to be another theme, whether by car or Greyhound bus or sailing the open seas. Perhaps this is the modern-day equivalent to striking out into the forest or outback, with little more than your wits and a walking stick, and challenging yourself to survive.
Women may be inclined to take more emotional risk, whereas men (am I assuming?) lean toward physical risks to do with strength, danger, and speed.
Speaking of risks, you will also find daring deeds like a back flip off a high board and aggressive tobogganing, which begs the question of how to define passive tobogganing…
As for recommendations to repair an appliance, milk a cow, learn to play the accordion, and cultivate a reputation "as a rake or a reprobate," I find myself (as a woman) more baffled than anything else. However, the item that describes the delights of living in a hotel suite for a week – complete with flowing cocktails and luxurious balcony?
That's one I could enthusiastically get behind – for any of us.
Others I like for either sex?
Start something that scares you. (And might I suggest – try to finish it?)
"Grow a set" and live in another country – long enough to struggle with the language and culture, and open your eyes.
Live on tips for a month.
Tend bar in Reno, or drive a cab in Boston.
Eat until you're fat. In Italy.
Call someone you've wronged – and apologize.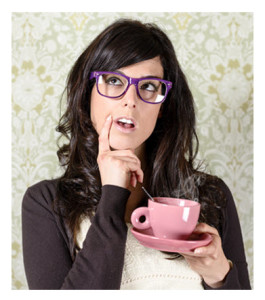 Both lists make entertaining reading, and a bit of wishful pondering may be in order. If I did possess a bucket list, I'd be drawn to those possibilities that deal with accomplishment and facing my fears, not to mention reaching out and contributing in a tangible way. 
Then again, there are so many places in the world I would love to see and experience – not simply by passing through for a day or two, but by immersing myself in the way of life – the language, the culture, the food, the drink, and of course getting to know the people. And that leads back to booking the hotel suite mentioned above – preferably with a Frenchman standing by, perhaps in a sunny seaside town along the Mediterranean coast…
You May Also Enjoy