No time. No energy. No money. (And every other excuse in the book.)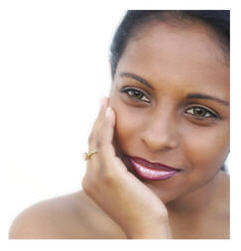 But they aren't excuses. They're resource constraints, I tell myself.
It's assessment time. Truth time. This is a period of transition for me, as I imagine it is for many of us who are between jobs, post marriages, about to enter a new phase of parenting, or dealing with other significant life events. So I'm looking myself in the eye – really looking – to determine if I have the guts to try something new. To go for what I want. To believe.
And then I run into the wall. Those pesky issues of survival. Time, energy, money – doing double-duty as reasons and excuses.
I've thought much more about risk taking in recent months. It's a very different animal at 50 than at 30; there is richness in the broader perspective and appreciation for essentials, but life is more complicated – certainly when it comes to beginning new relationships. Likewise, when it comes to earning a living.
I've also wondered about who I haven't met – yet. My nest will be emptying in the next year. How will I face it? Who may enter my little world? Will I be open and welcoming? Will I have the courage to make myself vulnerable? My deal breakers may be long gone, but will that make a difference?
I think about two decades spent raising a family. The challenges and sweetness of it. I think about self-sabotage – the legacy of familial conditioning, of social convention, of fear.
Sometimes, guts is about stepping off the merry-go-round that has dizzied us for years. Sometimes, guts is about stepping back on – even if it's far more difficult than it once was. Guts may mean turning our backs on the carnival altogether, and heading in another direction.
In any case – it's important to see where time has landed us, to register that even if it seems we haven't gotten where we planned to go, there are positives in each journey.
Do you have a taste for change?
How much are you willing to risk?
Do you have the guts to face down your demons?
What about the guts to invite in your angels?