Anyone see the New York Times yesterday? A new study shows that health care costs for family coverage have risen 9% for employers in the past year.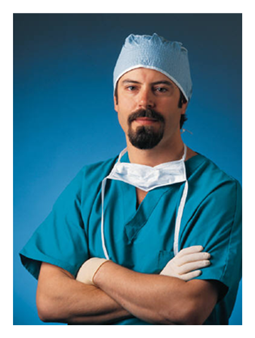 Concerned about that? Concerned if you're working and covered? If you're working and not covered? If you're looking for work?
What about your friends and family that may have jobs now, but who knows when it comes to tomorrow?
As the article suggests, rising medical insurance costs may mean employers have one more reason to reduce staff or stall hiring.
And might I add that the way group health insurance costs are calculated, the demographics of the employee population are paramount? Don't you think it's more expensive to insure somewhat older workers than 20-somethings or 30-somethings? Think Human Resource executives aren't fully aware of this fact?*
The more we seem to learn, the more the healthcare conversation in this country grows more frightening, more critical, and more pervasive in terms of who will be impacted and how.
May I share one of the key paragraphs from the article with you?
A study released on Tuesday by the Kaiser Family Foundation, a research group, showed that the average annual premium for family coverage through an employer reached $15,073 in 2011 — 9 percent higher than in the previous year.
Healthy or Not: Headaches Ahead
Yes, I've had my own health-related headaches, and ridiculous runarounds over simple things – accident injuries that were never properly treated, a common and easily addressed vitamin deficiency. But the real headache I live with is agonizing over the expense of even a limited medical insurance plan for which I pick up the full premium – of course – as an individual.
And with each passing year, attempting to contain the (outrageous) increasing price tag for (questionable?) occasional care, I run the usual cost-benefit analysis:
alternate (lower quality) insurance vs my current provider
no insurance vs my current provider
catastrophic insurance only, vs the plague that is my current monthly expenditure.
And incidentally, I have already "downsized" to the most reduced coverage possible within my category type, which means a very high deductible and co-pays, with limited office visits.
Might I add that I'm basically very healthy, and immeasurably grateful for that fact? Yet my insurance increases yearly, and by a good deal more than 9% at that.
Healthcare News & Blues
I plan to read the entire study (available online), although I find myself both drawn to and repulsed by each report I consume on our mystifying medical messes – moving from headache to heartache – not only for myself, but for my sons and their future. For all of us and our future.
As for concerns about accessibility, quality, and cost of medical services – some of you share them already.  Some of you may feel "safe" for now. But I daresay that no one is safe.
Care to peek at this recent piece in the Times by Tara Parker Pope, on RUC – the group that sets standard rates for physician pay? It is a group with extraordinary influence and innumerable ripple effects, as a select few establish prices for procedures that encourage physicians to go into specialty areas, while diminishing the ranks of many of us need most, for simpler (less expensive) primary care.
"…by allowing the continued devaluation of primary care services relative to work performed by specialists, the RUC perpetuates a health care system that not only fails to respond to patient demand but also, bizarrely, actually offers disincentives to attend to patient needs.
Future Heartache?
I really don't believe in scare tactics, but I've learned the hard way in life that head-in-the-sand leads to butt (and everything else) out-in-the-cold. I don't know about you, but I'm worried.
I'm worried about a system in which a small group sets prices, which in turn encourages medical students to specialize at least in part to repay their monstrous educational debt (another problem).
I'm worried about a system in which physicians are caught in the cross-hairs between patients, lawyers, and insurance companies in a nation so litigious that doctors must carry hefty malpractice insurance, which surely contributes to the problem of rising costs and excessive, unnecessary diagnostic tests, among other things.
I'm worried about a system in which "heroic efforts" are expended to save the 90-year old on his or her deathbed, but millions of us can't afford the occasional X-ray or MRI.
I think we all know this is a runaway train, and we have to stop it. But it seems to be so large, so complex to operate, and barreling ahead at such alarming speed, we don't know how.
And that worries me even more. Because we all know what happens to a runaway train, eventually.

*For a quick overview of how Group Health Insurance works, this "small group" overview explains that cost is based on geographic area and  projected utilization of services, which is a function of claims history, as well as age, sex, and medical history. Note that group health insurance is regulated at the state level.
You may also read more via the National Association of Health Underwriters.

© D. A. Wolf

Big Little Wolf's Daily Plate of Crazy