The Little Black Dress. The perfect string of pearls. The chilled champagne in a fluted glass, raised in a toast.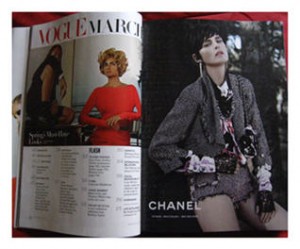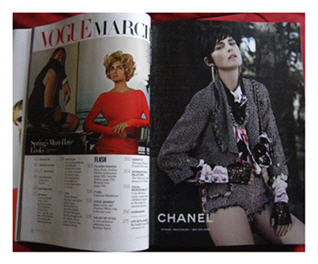 When it comes to fashion or style, though we want to know what's in vogue right now, we designate certain looks and activities as timeless. They're classics.
We may also look to the arts – literature and music – from Shakespeare to Kesey, from Brahms to the Beatles – and we deem them timeless as well.
But our lives speed by and try as we might to keep up – as if knowing the latest smart-gadget or TV show or pop singer is a must – we face a contemporary conundrum, too often trading in the tried-and-true for the trend, otherwise risking the plunge into (theoretical) irrelevance.
How many of us abandon the timeless for the timely, depth for surface, the thoughtful remark for the glib comeback?
I wonder what might happen if we spent 30 minutes or even an hour less each day on whatever is the latest something, and diverting that time instead to attentive conversation, to substantive reading, to a vigorous (or luxurious) walk, to the pleasurable preparation of a meal; to something of quality.
When you're juggling kids or you're online looking for jobs or your work is to spend hours online, I admit there's an additive allure to quick access, cursory viewing, and whatever is easily digestible. We have limitations (in time), options (in how we spend it), and our value systems need to return to the fore, as we determine where we focus and how we pursue our objectives and our leisure.
Earlier this summer I helped a friend move his 83-year old mother into a nearby retirement community. I did little really, except keep him company as he unpacked and dealt with logistics. But one afternoon when he had errands, he left me with his mother in the new apartment, surrounded by boxes and bags and disorder, her mind at moments in a comparable state of disarray.
She is an elegant and charming French woman, and I admit that speaking in her native tongue – for me – is an added bonus. She is also funny and down-to-earth, and I was surprisingly at ease as she recounted how she met her husband more than sixty years ago, as she told tales of her mother's love life which caused quite a stir in the 1920s, as we thumbed through a French fashion magazine together – both of us preferring the more classic looks as we engaged in a truly timeless activity: two women, talking as women, and the age difference – some 30 years – unimportant.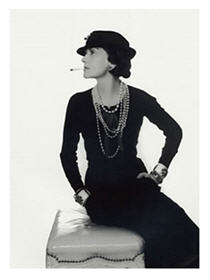 There were no computers, no television, no radio, no gadgets. There was no agenda except passing a pleasant few hours in conversation.
My point?
I am increasingly convinced that time away from our screens and keyboards is essential if we're to retain our balance and regain our sense of value.
Value in each other.
Value in our properly paced and thinking selves.
Value in what is timeless.
So I'll enjoy my online pursuits and pursue my online work; I'll savor my books in their heft and my magazines in their glossy surfaces. I'll ignore the television (to a large extent) and take pleasure in those shows that I do enjoy. And I'll smile whenever I put on my favorite little black dress with a string of pearls, ready to toast an unexpectedly good moment.

Big Little Wolf's Daily Plate of Crazy