Here's a provocative piece of news that came out earlier this week and gives me pause – and not applause. Apparently, testosterone plunges in men who actively exercise Daddy duties.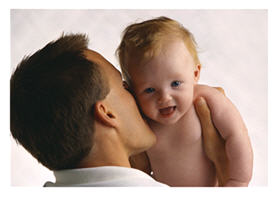 Say what?
The New York Times offers its interpretation of this (disturbing?) data on maleness and fatherhood, and a "politically correct" spin which I find intriguing, though more than a bit facile.
In short, it appears that men who are involved parents show a significant drop in testosterone. But the article goes on to explain that this is nature's way of encouraging male nurturing in lieu of wanton wandering.
Maybe so. Maybe not. (I suspect there are infidelity statistics following childbirth that might contradict this.) But were the tables turned and I was told that motherhood would hammer my hormonal hotness, I'd be miffed. Um… make that, alarmed.
Data Disasters
While some might find the marketing twist on this news appealing (in some respects), I find the blatant agenda-pushing appalling.
And I say this as a solo mother who would have loved a male partner who truly wanted to participate in the parenting process.
Specifically, the article states:
The study, experts say, suggests that men's bodies evolved hormonal systems that helped them commit to their families once children were born. It also suggests that men's behavior can affect hormonal signals their bodies send, not just that hormones influence behavior. And, experts say, it underscores that mothers were meant to have child care help.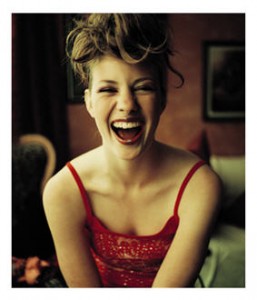 That's all lovely, but isn't that interpretation a tad convenient? As a woman, is this supposed to make me happy? To convince me of some rosy gender-joining future, despite the divorce statistics and real-world battles of the sexes that we encounter daily?
More to the point – where's the data that shows whether testosterone levels return to "normal" – whatever that means? What about other factors that we know come into play with hormones, like sleeplessness and stress, both of which accompany parenting babies, toddlers, and very young children?
And what about the impact on sexual performance, which we know is what the men – and dare I say it, some of the women – are concerned about?
Men, Women, Mixing It Up
The article goes on to say:
Testosterone was measured when the men were 21 and single, and again nearly five years later. Although testosterone naturally decreases with age, men who became fathers showed much greater declines, more than double that of the childless men.

And men who spent more than three hours a day caring for children — playing, feeding, bathing, toileting, reading or dressing them — had the lowest testosterone.
Does this mean that Arnold might not have strayed, had he spent more time involved in Daddy Day Care?
As for the reliability of this study, its conclusions, its lack of context, its oddity – at least as presented – I'm at a bit of a loss. And the subjects – "600 men in the Cebu Province of the Philippines who are participating in a larger, well-respected health study following babies who were born in 1983 and 1984" – how exactly are they representative?

Love & Sex, Procreating & Parenting
Apparently, there are other studies to support the findings of linkage between hormone levels and fathering. According to the same Times article:
A study of Air Force veterans showed that testosterone climbed back up after men were divorced. A study of Harvard Business School students found that those in committed romantic relationships had lower testosterone than those who were not.
Swell.
But as there appears to be a link between behavior and hormone levels, might the rise in testosterone during and after divorce reflect that adversarial relationships resemble war?
As for the (122) B-school students, are they channeling their arguably more aggressive actions (and perhaps higher levels of testosterone?) into presenting cases and competing in the classroom?
Do You Like The Opposite Sex?
Were I a man reading the Times article, I'd plant my seed and run – unless a few more salient factors popped up in the discussion, among them, sexual satisfaction – quality as well as quantity.
Were I a man reading this article, I'd shake my head at the continuing battle of the sexes. I'd wonder if the women in my life are pleased over reading this sort of news, or bewildered by it, or so easily snowed.
As a man or a woman, I'd be irritated at being told how I "should" look at these potentially contentious conclusions. I would acknowledge the existence of the Air Force and B-School studies, and realize we have plenty of missing puzzle pieces and conflicting considerations.
My own solution?
Maybe we ought to author a study using men of the Cebu Province who have served in the military and attended top-tier business schools.
Seriously?
I'm all for encouraging fathers to participate in child-rearing. But this data? These conclusions? I find it all suspect to say the least – a case of offering "scientific" interpretations to suit some and stir up others.
If we're looking for agents of social change – a means to foster the idea of men and women participating more fully in family – I dare say this approach isn't one of them.

Big Little Wolf's Daily Plate of Crazy