Celebrity divorce news is hardly news. It seems that so-called Hollywood power couples jump in and out of marriages (and engagements, for that matter) the way most of us switch diets.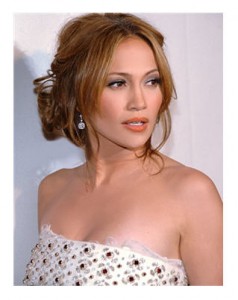 The most recent split to catch my eye?
Jennifer Lopez and Marc Anthony of course, announced earlier this week.
Somehow this marital meltdown seems more surprising – because they have three-year old twins, because we didn't see it coming, and perhaps because it's certainly no Starter Marriage. They've been married for seven years, which in Hollywood time (like dog years?) is a considerable period.
Lessons in Love?
Is there anything that "regular" people can learn from the speed with which our pop icons fall in and out of love? From these serial marriages and divorces? Or is this so much gossipy filler to pass 20 minutes and procrastinate the day's chores?
Certainly, the Kelsey Grammer "affair" was one of particular interest – not only for Grammer's serial marriages (Kayte, whom he married a few months back, was Wife Number 4) – but for the issues to do with men leaving women for the younger model, wildly wealthy couples and their flavor of divorce wars, and in general, a nasty dissolution played out in the tabloids.
Divorce Wars, Behind Closed Doors
Lopez and Anthony seem to be handling their break-up without the typical three-ring circus, requesting privacy and describing their doings as "amicable."
My hat is off to them for that. Any sort of romantic relationship in the public eye can't be easy; it's tough enough out of the public eye. But given the past record of marriages, divorces, engagements, and the rapid pace from one to another, I furrow my brow and purse my lips – as usual – at our cultural tendency to tie the knot over and over, and I ask myself why.
Especially in Hollywood, where not walking down the aisle doesn't pose the social (or financial) complications that it may elsewhere in this country.
Serial Monogamy, Serial Marriage
I can only imagine there will be another marriage (or two?) for each of these attractive personalities – eventually. And this doesn't strike me as a Paul McCartney sort of scenario – Paul, who had a long and happy relationship with first wife Linda until her death – followed by a more short-lived second marriage, and recently engaged at age 69.
I don't believe that any of us see Hollywood couples as representative of the norm, or a lifestyle that we would ever lead. We realize that we can only guess at the reasons for a breakdown in these marriages (like any other), but it all seems so much more disappointing when children are involved. Anthony has two by a previous marriage, and now the twins, age 3, whom they share.
As for JLo, (turning 42 next week), and Anthony (soon to be 43), I wonder if they'll still be at the marriage-go-round in their 50s. And their children? What sort of free-for-all will they experience if ever-changing blended families become their "normal?" Is this something that we can relate to?
Societal Mirror, Or Media Mind-Numbing?
And then I ask myself if the constancy of celebrity splits in the media is simply reflective of society at large, to what extent (if any) the media attention anesthetizes us to the impacts of divorce – much less the slow degradation of the notion of "commitment."
I wonder if we shrug it off, check out the fashions in their latest photo opps, the signs of nips-and-tucks, and then move on to the next item that takes our minds off our own more pressing problems.
I wonder if we should care about these events at all.
And yet I admit – they sadden me.

Big Little Wolf's Daily Plate of Crazy