When I read about Paul McCartney's engagement, I shook my head.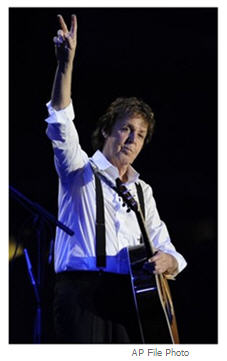 The article referenced is focused on the fact that there is no pre-nup, and how British and American views differ on that score. And no, Sir Paul hasn't taken the plunge as many times as the glittering Elizabeth Taylor for example, whose multiple marriages rose to an enthusiastic eight – or seven – depending on how you count.
Still, embarking on Marriage Number Three after a highly publicized (and expensive) divorce, I wonder why the famous former Beatle is strolling down the aisle again. Or more specifically, will be standing in front of an official of sorts in a civil ceremony, when he ties the knot with long-time girlfriend Nancy Shevell.
It's not the estimated $800+ million net worth that makes me wonder. It's the same question I ask myself when anyone remarries multiple times.
If all you really need is love, why continue to marry? Especially when older, and after a nasty divorce?
Some of you may say I'm cynical. Or unromantic.
I consider myself practical.
And what's not to love about love? I understand the desire to exchange promises, to affirm one's commitment, and even to feel the belonging that comes from a sense of family. If the couple plans on having children, I realize that most prefer to do so after rings have been given and received. But at 51, is it reasonable to assume that the Next Missus M isn't expecting to bear babies?
Perhaps it's the legalities of marriage that remain concerning to me. Having gone through a costly and complicated disentanglement of my own – name changes being just one example of archaic social conventions that often muddy things for the woman for years – I simply don't understand why people do it. And do it again. And do it again.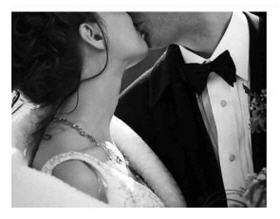 Yes, I can conceive of an early marriage – a starter marriage – when you're twenty-something and you naively enter into a legal union, only to find a few years later that life à deux is not always simple. Perhaps you're fortunate enough to find a better match some years later – someone with whom you build a family.
That makes Marriage Number Two.
I suppose we can reach a third when midlife hits, and one of the partners may want out. Theoretically, that opens the door for a wedding waltz yet again, perhaps in one's 50s or 60s. Yet here is where I mutter and scowl.
Why not live together? Why marry?
I can't comprehend serial remarriage, though I suppose it's less daunting to the very rich (I daresay Sir Paul qualifies, as do many celebrities). Then again, when you have millions to lose – wouldn't it be more daunting?
As for those of us who aren't in that category (or close), we have only to look on our favorite dating sites to encounter thousands of divorced men and women in pursuit of matrimonial magic. And might I add – in my dating adventures (even as a 40-something "older" woman), I met many men in their 40s and 50s who had already married two or three times, as they were actively searching for the next wife.
I wish the future McCartneys much happiness and luck. But I just don't get it.
Can someone enlighten me?
Big Little Wolf's Daily Plate of Crazy