No, not talking about the latest celebrity scandal. No, not talking about chaos in the courtroom. Not talking about the ongoing legal scrapping and spillage that takes place between ex-spouses.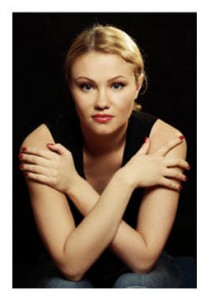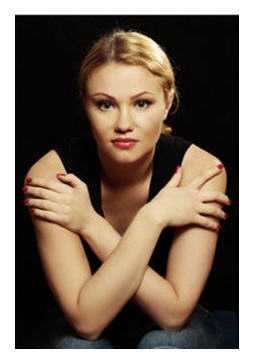 Sometimes for years.
I'm talking about men and women who categorize, who point fingers at the opposite sex and damn them as a group, who see them as incapable of holding up their end of the matrimonial bargain.
I'm talking about women who take each other to task (at times ruthlessly) over their handling of marriage, separation, divorce, and whatever comes after.
I'm talking about assumptions. Poor assumptions.
Yes, I'm generalizing (and thus categorizing, despite a distaste for doing exactly that). And yes, I'm talking about the divisiveness that keeps us from dealing with real issues. The blame game becomes a distraction, a means for deflecting accountability, a coping mechanism, and a very bad habit.
Does the blindness that results help us justify our own choices, shield ourselves from criticism, or to maintain our cobbled together sense of self in the face of crumbling relationships? Wouldn't it be preferable if we spoke more openly about those relationships – shored them up before they tumbled, or at least gave it a shot?
Men and Women; Live and Learn

I write about men and women because it fascinates me. I write about relationships because I believe they are fundamentally important; relationships grow into family, and family is a jewel to be treasured for many of us, though we may come late to that realization.
I write these words knowing that family can also be toxic, that no one can walk in another's shoes, that the reasons for our actions are often private and more complex than they appear at the surface, and that there are emotional triggers, which even we may not fully understand.
If I write a fair amount about marriage and divorce, it is a function of what I read, what I discuss with friends, what is going on in their lives (and my own), which is wonderful and times and at others, problematic. I hash out my own emerging awareness on these virtual pages, and even more so, in the participatory conversations that follow as I see through your eyes.
Older, Wiser – One Woman's Viewpoint
As a divorced woman, an older mother, an adult child of divorce, a woman who has lived in more than one culture, who has pursued more than one career – I have my own history and my own present. I bring both to my daily living, to my viewpoint colored by victories, by failures, and the expansive gray area that stretches between.
My reflections also include the experiences of other men and women I have known.
When it comes to divorce, life may reset itself in ways that are respectful and manageable once the dust settles. Not without collateral damage of some sort mind you – but manageable, nonetheless.
When it comes to divorce, animosity may also spiral out of control; we salvage what we can and refashion our lives as best we can.
What surprises me through all this discussion is the judgmental stance of women; that isn't to say that men aren't judgmental but they do seem to be less so. Are they busier doing rather than dissecting? Are women more eager to pin blame on another, possibly to stem the spread of the "contagion" of divorce, or to insulate themselves from any likelihood that it will happen to them? Is this purely an impression, a matter of self-selection of voices and sources? What of the attempts to be upbeat following divorce – the positive positioning of its outcome, no matter what?
Never Assume
I share the desire to paint an uplifting future; we all need hope to dig ourselves out of desolation.
But I also believe in pragmatism, which includes recognizing our role in what went wrong, taking action to genuinely change, making better choices when we can, and dealing with the reality of our experiences. And the reality of others.
I consider it ridiculous to assume anything about another couple's marital experience – or divorce experience – and the role of each person in its dynamics.
I certainly read comments and commentary by women who place blame on other women for not being chipper enough. They suggest that attitude is all-important, and that if attitude were improved, then all (good) things would come to pass.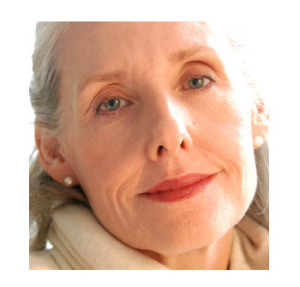 While I agree that a positive attitude is helpful (and inviting), I would debate that point and suggest that many variables come into play: medical issues, age, where you live, family and other support systems, financial status, health of your kids, job situation, "ex" situation. And none of this is static; it's all subject to change, and of course a bit of luck.
I read women who depict post-divorce life as a breath of fresh air, as a renewal of freedom, as better than life previously. We who process their words cannot know the extent to which this is a choice to emphasize the positive (rather than treading in the quicksand), or an overwhelming reality after unbearable disappointment.
Independence, Dependence, Romance Revisited
I might add that one or two years beyond separation or divorce you feel very differently than five years out, or eight years out. Moreover, timing for romantic encounters is pertinent; the 30-year old divorcée is in a different position from the 50-year old or 60-year old. You may indeed find that you're content, or as expressed in this Huff Post column, that you are enough.
Or with time, you may want something more. Another chance. A different sort of chance.
So why do we try to find a one-size-fits-all solution when it comes to marriage and divorce? Without knowing the circumstances, who are we to judge? As women, shouldn't we be supporting each other through our discoveries as well as our dramas?
I love being a woman, and I love sharing my life with a man when that's possible. We all live with trade-offs; it's easier in some ways to be on my own, and easier in others when I am part of a couple.
I also recognize the particular emotional and societal challenges for men in our murky, mixed-up millennial culture. But I will say that I don't see the men tearing into each other with accusatory rhetoric, waving their wagging fingers, or judging as a matter of course — when it comes to issues that warrant compassion and an open mind.
You May Also Enjoy