Romance. Courtship. Marriage. Divorce. How will we ever figure out what makes a relationship work, and what kills it?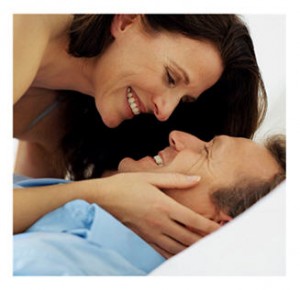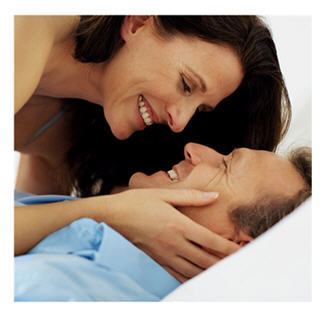 I came across an article this morning that led me to contemplate this: how much time is the "right" amount when it comes to a loving and functional couple?
"Well," you're saying to yourself, "That all depends, right?"
It's a bit like asking how much sex is too much sex (no such thing for men?) – and the answer is likely a matter of the individuals involved.
That's my first thought, certainly. But just as any relationship can grow strained when you spend too much time apart, can't the same be said if you're attached at the hip? Is it a problem if you're spending all your time together?
What makes daily and nightly contact "just right" for some couples, and all wrong for others?
Shared Time, No Crime?
I think about spouses who work in the same profession or who build businesses together. I wonder about the perspectives and concerns they share as a result. Does this kind of mutual understanding strengthen their bond? Give it special meaning? A better shot at surviving the usual temptations and influences – including boredom – that cause the typical relationship rifts?
Is it just the opposite?
What if they share their workspace? If they share essentially everything?
Again, is it a matter of individuals and circumstances, or does all this togetherness place particular pressures on the couple?
Spending time apart promotes an appreciation of your marriage and each other.
So what do you think? Will time apart encourage or discourage the sort of emotional and sexual intimacy most of us desire in our closest romantic relationships?
Independence, Co-Dependence, Intimacy
I see the point in time apart — at least some time apart. But then, I'm an independent person by nature and by circumstance. I am immediately wary of someone who has no interests or friends outside of me — or in any relationship. That sort of emotional dependency doesn't bode well for the long haul, because I don't want to be someone's "everything."
I also thrive on differences, and even a bit of mystery. Know everything about my partner? Every story? No surprises? Then I'm restless. I'm feeling constricted. I want something more – including my freedom.
All of this leads me to agree – in principle – with what this writer has to say about time apart allowing for appreciating each other. And I don't find that this compromises intimacy – which is something else again or, as defined by Dictionary.com (paraphrased):
a close, familiar, and usually affectionate or loving personal relationship with another person or group; a close association with or detailed knowledge / understanding of a place, subject, etc.
For me, intimacy has to do with knowledge, trust, and shared touch. I consider intimacy to be enhanced when two wholly owned individuals come together, which doesn't require spending every day in the same space.
Keeping Romance Alive: Time, Timing, Circumstances
So how much time is enough time, and how much is too much? We all want to keep the romance alive, right?
Days away from each other?
For me, that's no problem. Especially because I'm no longer in the baby business, up all night and desperate for sleep. But in marriage, for me, days at a time with a traveling husband was a different matter – for precisely that reason.
Days every week? On a regular basis?
If we're involved, it's not an issue. If we're married or married with kids? The complexion of things changes dramatically when one spouse is carrying the load on the domestic front – with little or no relief.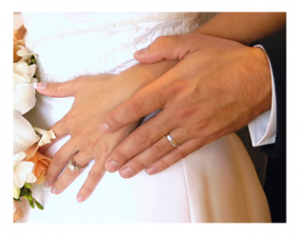 In both of these scenarios, we're talking about the practical side to serious relationships or marriage. Division of labor. Raising children. Running a household. Cooking, driving, laundry, bills. And often — work for pay outside the home as well. It's the dilemma of "having it all" transformed into doing it all.
The challenge isn't one of too much togetherness — it's too damn much on one set of shoulders!
As for the more extreme end of the spectrum — weeks or months of separation? The long-term long distance marriage that is sometimes unavoidable? My hat goes off to those who an do it; I see the advantages when it's by choice. But it's not for me at this stage. And my hat goes off to those brave military wives and husbands who live with this year after year.
"I Want To Be Alone"
Recently, as I plunged back into the dating pool, not only have I thought about relationships and what makes them work, but I've given considerable time to thinking through what I really want in a relationship.
I realize that some of my needs have changed (of course!), and some have crystallized: I seek a man of character, humor, and smarts (immeasurably sexy to me). His appearance? Oh, I have my preferences like anyone, but they're relatively unimportant. His interests? Not of significant consequence to me, though a man who's mad for sports won't be my cup of java.
Naturally, other factors come into play to do with sexual chemistry, with the logistics of blended families should that arise, and with personality.
But too much togetherness?
It's something I hadn't given thought to before reading the referenced article, which is, incidentally, presented in the context of marriage and divorce. And it's something worth thinking about, particularly if you, like me, want some time alone – need some time alone. I feel strangled when I don't have it; to write, to think, to be.
Is this the burden of women, still? Do we feel guilty when we ask for – or take – a little alone time?
Romance Racetrack
When it comes to romance, getting back in the race is about more than time to invest in courtship and getting to know a possible partner.
Having hit that half century mark, demographics aren't in my favor. Moreover, the nature of the work I do is isolating. But then there's attitude, timing, and my willingness to say yes to taking risks. My children are older, and though my days and evenings are filled with writing and projects and related tasks, I'm (theoretically) more available. I'm certainly more flexible — at least I hope so — cognizant that I'll need to adjust some habits and make compromises.
If I want romance in my life, that is.
Still, there's a limit to how much time I want to spend with a significant other. I have my interests; he will need to have his. I cherish my friendships, and I hope the same will be true for him. If so, I believe, the "ours" and the "hours" we share will be all the more worth savoring.
What is the right amount of partner time for you?
Is there such a thing as too much?
Do you work with your partner or spouse, and does that foster a close relationship or complicate it?
How dependent are you on a single "other" for friendship, activities, love, and romance?
You May Also Enjoy