If you're wondering how your marriage will survive your spouse's retirement, you're not alone. And despite an economy that keeps many in the workforce long past traditional retirement age, millions of households are nonetheless facing a dramatic change when Hubby stays home, or for that matter, when both do.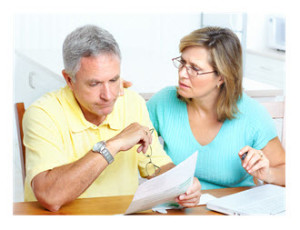 My friends who are concerned about their soon-to-retire spouses?
I get it.
That is, I have a small window into what it must be like, as the man in my life spends June, July and half of August officially "off," which means I'm working as usual (from home) while he's knocking about the place.
This isn't to say he doesn't have plenty to keep him busy. He does. He reads, he works on professional projects, and he catches the occasional film on his laptop. But as we're physically under the same roof, the relationship dynamic changes in the summer. We are, to a degree, out of sync. I'm working and he's not, which yields inconveniences as well as advantages.
Retirement: Tough on the Primary Breadwinner
I recall when Forbes mused on this subject with an angle of "retirement is tough on men." Even then, my immediate thought was this: It's tough on the primary breadwinner; it's tough on anyone who loves their job; it's tough on the wives who work from home or made home life their careers, it's tough on amyone who feels their turf invaded.
The Forbes article on surviving retirement is excellent in highlighting a number of cogent points, including this:
… many women fear their husband's retirement because they're worried about losing their personal time and space, having their spending restricted, or being constantly questioned about where they are going or what they're doing.
Yes, I bristle at the sexist undertone of men "restricting" what their wives spend – I find that surprisingly retro – but I do think that lessened freedom and fear of an emotional leash are very real concerns.
A point worth mentioning: Retirement of one or both partners is not typically associatedwith reinvention or "starting over." Yet doesn't the significance of this change potentially alter the emotional dynamic? The financial options and constraints? Will it require a move, or make a move possible? What about an activity or new venture for the retiring spouse?
Older Spouses, Older Motherhood, Older But Vital
I have acquaintances with older spouses, and they're beginning to deal with precisely these issues. One is ending his career and the other isn't, making this time of transition potentially prickly. The logistics are exacerbated when one of the two works from home.
And of course many are forced into early retirement in their 50s. That leaves one or both spouses seeking reinvention or a second (or third) career, while still fit, feisty, wanting and needing to contribute.
Another scenario? The woman who has raised the children and is (at last) able to pursue her career or education following Empty Nest. She may be in her 50s or 60s, and resentful of increasing demands on her time by a spouse.
In both instances, one may feel constrained and the other, in need of a more engaged companion.
When Marriage Unravels at Retirement
This may be one part of the disconnect that can unravel marriage at midlife, as the Forbes article also addresses the issue of gray divorce during the retirement years: Problems in the marriage that were obscured by going to work are suddenly patently clear when one or both are home together.
Say hello to tips and tricks for spicing up a long term relationship… or at least ensuring you can still cohabit politely.
The Forbes article puts it succinctly:
… Whether it's how much time they will spend together, how they want to socialize, or how the loss of their career identity might affect their mental/emotional status, couples need to openly communicate their wants, needs, and concerns before they retire…
Note the optimal timing here is to talk before retirement.
How Much Money Do You Need to Retire?
If you ask me how much money I need to retire, first I will survey the collection of fanciful footwear.
Check. No need for more than one new pair / year at age 66…
Next I will consider my "necessities:" books and perfume.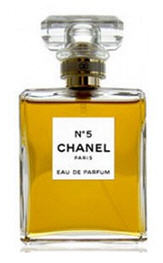 Check. I'll hope for a senior discount on The New York Times, limit myself to the purchase of half a dozen books a year, along with one tantalizing bottle of Chanel.
What I can't predict?
Everything else of course, and these issues weigh more heavily the older we get.
Now if you're 42 and focused on getting the kids through college, you're probably thinking "I'll worry about retirement in a few years time." But those few years pass more quickly than you think, and then you're 52 and running the numbers as you wonder how in the heck you're going to survive.
Calculating Your Retirement Needs
If you're forced to retire early, you may not be concerned with whether you and your spouse are speaking, but you are indeed concerned with whether you'll be eating. As this article at Time points out, the big question for most of us is how much money we need to retire.
Dan Kadlec reports:
… financial firms have devised income and actuarial models that come up with a target multiple of your final year's salary… by age 65 an average full-career worker needs to have banked 11 times annual pay. That means a household earning $75,000 a year would need to have saved $825,000. Work to age 67 and the multiple drops to 9.4 ($705,000); retire at age 62 and the multiple rises to 13.5 ($1 million)…
There are variations on that multiple, and lest you feel your hair (prematurely) graying as you read, other estimating methods place greater emphasis on spending habits than the size of your nest egg. (That's good news!)
Naturally, if you've been through a costly divorce or extended unemployment (among other life events), you may be dealing with a trail of additional economic impacts.
Renewing a Long-Term Relationship
For the friends I've mentioned, their anxiety is largely the starkness of the relationship when facing each other full-time. Given that my own relationship is only three years old, I'm hardly in a position to make recommendations. So I might ask those who have been through for their suggestions for surviving retirement with a spouse, especially when when the timing of your careers coming to a close is out of sync.
For myself, I would consider:
As much talking / listening as possible, dealing with the transition before, during and after
Looking to get reacquainted via date nights and shared recreation
Asking key relationship questions, to make sure we're on the same page
Discussing financial priorities and options – together
My Backup Plan?
It would likely include a good supply of red wine, an ample selection of sexy shoes, and a shrink or couples counselor on speed dial. Come to think of it, given what the financial experts have to say, I may need to dig out that resource from earlier in the week.
You know the one. How to Make Money Fast.
You May Also Enjoy