We all know that Arnold Schwarzenegger and John Edwards are dads. Has "Stand by your man" taken a new twist on the political stage, and come to be expressed as stand by your Dad?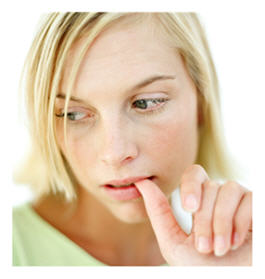 This recent brief by Julie Moos got me to wondering about adversity, and adult (or teenage) children of political families, who stick by their parents through very rough times. We certainly have plenty of examples, not the least of which is Cate Edwards, daughter of John Edwards, standing by her father as he faces felony charges related to his much publicized affair.
It's hard not to admire the character of this young woman who is now 29 years old.
But when should a child be expected to stand by his parents? At what age or in what circumstances is this too much to expect of any child?
The Moos article makes no reference to the Schwarzenegger children (to my relief). However, it does reference Chelsea Clinton in a show of solidarity with her mother, following the revelations about President Clinton and Monica Lewinsky.
That's considerable bravery on the part of a teenager, though I can only imagine that a child of a political couple would find it both expected and even "normal." Their normal, at the very least.
And don't all children (generally) feel love toward their parents, however young they may be when they find them (us?) to be very flawed?
I must say – reading about Cate Edwards in the New York Times was illuminating. She's apparently been the "glue" in the Edwards family for years, according to the article.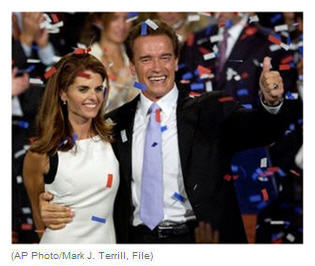 What about other examples? Those who are not in the spotlight or scenarios that may involve other sorts of scandal and the stresses of a life scrutinized by the legal process or the press?
There are other sorts of support, of course.
There are children and teenagers who help their parents through illness or addiction. I daresay this doesn't make for an ideal childhood, but it certainly can engender compassion, strength, and resourcefulness. It can also breed resentment and bitterness.
There are adult children who take on financial obligations for their parents, assisting when adversity hits those who raised them. And of course, thinking of the Sandwich Generation – which some estimate at 13% of Americans aged 41 – 59 – daily life involves raising children and caring for elders,  juggling tremendous burdens in order to do what is right (or expected) for their parents. Even more difficult when the Baby Boomers trying to meet these obligations are single parents themselves.
As an adult child of divorce, I know that I loved both my parents. I will say, however, that the reasons for the divorce between my parents had nothing to do with me. I was well aware that the problem sat squarely with their own incompatibilities – in everything.
And if one or the other parent had been in the public eye, and involved in a scandal?
I realize I may be comparing apples to oranges here; I've culled scenarios from political life that involve very public (and disrespectful) infidelities, from private life that may deal with painful personal problems, and concerns that are largely financial and logistical. But I like to think I would have stood by my father or mother because it seems right to do so, yet I know that I took distance from my mother in order to survive her toxic tendencies.
Ironically, as a parent, I'm convinced I would support my children through anything – anywhere, anytime. As a single mother, it is precisely what I have done these many years – at considerable personal cost, yet with no regrets.
What about you? Would you stand by your parents – or your children – through anything?


© D A Wolf

Big Little Wolf's Daily Plate of Crazy