Summer is here and classes are over! Well, for most of us that is. We've got school-aged kids revving up for camp or neighborhood play, vacations in the works, and likely a list of activities awaiting.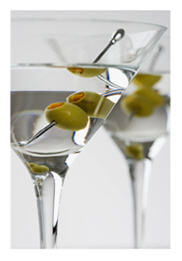 Then again, we may have teenagers milling about – snatching up the car keys, leaving a trail of dirty socks, and emptying the fridge (no matter how often we fill it). They're noisily (and hungrily) unwinding after a long year (we're taking refuge in a good martini), or maybe they're beginning summer jobs in offices, on construction crews, at the local fast food restaurant, or doing yard work down the street.
If we have kids, we're on the hook and off the hook, in varying ways. Some of us with more time to ourselves, some with less, and others – well, we're simply shifting the duties of what we do and how we do it, realizing there's rarely a break at all. More expectations? Yes indeed.
More martinis?
If we're lucky.
So where's the PTA when we need them? The Parent Teacher Association to serve as conduit between learning and parenting? A facilitator? A helping hand?
Parent as Teacher
I wasn't active in the Parent Teacher Association when my sons were younger. I paid my $10 or $20 when required, attended a few meetings here and there, but I guess I'm not much of a joiner. I preferred to see a need and try to fill it – sometimes with volunteering, donation of specific items, or lending my organizational skills to specific fundraisers.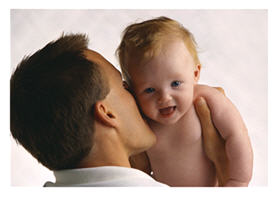 Yet aren't we all part of a parent teacher association of another sort – as parents, in the role of teacher to our children, and even their friends?
Don't we teach through touch when our babies are infants? Don't we provide answers to All Things Asked, from the time our little ones can question? Then serving as Guide to Possible Solutions, when baffling problems present themselves as our sons and daughters mature? Don't we own the responsibility for teaching fundamental life skills, and do it all the time – without realizing?
And language is a vital part of this picture, even as we model behaviors with actions and equally, with silence; with our decisions to leave choices up to them; with our encouraging words when they don't want to talk, but we know they need to.
And we explicitly select parenting styles or allow them to evolve. We raise kids to become themselves – some more free-range than others, but always – teaching:
By the time kids are teenagers we may think we're done – and for the fundamentals, hopefully, we are. But knowing that the adolescent brain is forming (and a little crazed), aren't there always things that didn't sink in? More to explain? More to offer?
Life Skills to Go (Before I Sleep)
As I listen to my boys laugh over dinner (in deep voices that still startle), I think about what remains to be addressed in my personal parent teacher association.
Pressing and stressing: Might I give my sons a taste of me – relaxing a little bit? And why not? I talk a good game about them enjoying their achievements, but I've offered a lousy example. They've watched me stress and press through the days and nights for years – typical single parent story. Yet I know they bear guilt as a result that was never theirs to carry.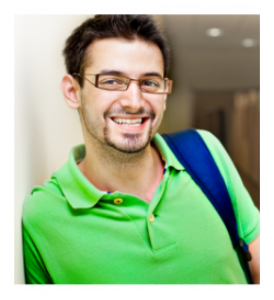 Money matters: My elder son has an excellent grasp of money and its handling. He works two part time jobs while in college and manages on very small sums, and rather creatively. But my younger? Not the case. There's work to be done in this area.
Sex, drugs, and rock 'n roll: I have older teens; to some extent this is a "been there, done that." And yet, what parent of an adolescent at any age doesn't still have issues on this one? And my own concerns have always centered on responsible behavior (health and safety), appealing to their common sense. (Am I delusional?)
Safety, Perspective: Might we remember that teenagers (especially) believe they're immortal, that nothing terrible will happen to them, and often dismiss "rules" when we try to enforce them in too strident a fashion? Just my two cents, but let's just say that vigilance and reasonableness go hand in hand. (A little prayer to the gods of your choice doesn't hurt either!)
Driving: Speaking of whispering to the gods, may I say we still have work to do in this arena? I'm not quite there yet with my younger son. Oh my aching back, my frayed nerves, my silvering hair. We have highway driving and "anticipating the other guy" to deal with. Oh my aching back, my frayed nerves, my silvering hair…
Organization, Planning: There's always more to teach when it comes to organization and planning – setting goals, following through, the importance of details when it comes to interdependent tasks. Time management and the consequences of being late. (Plenty of room for improvement here.)
Losing things: This one is tough. We've had lost wallets, lost keys, lost cell phones, more lost keys, lost schoolwork, more lost keys. Some people lose things more than others. I've tried to explain the impacts (no money to replace these items, not to mention incredible inconvenience to others – hello life lesson – don't inconvenience others!) – but we're still at it.
Parenting Ourselves?
What else?
I taught my elder to sew. He can darn his torn jeans, and does.
I taught my younger to cook. He can make a mean omelet, but did I teach him how to boil an egg?
Oh, there are many more skills to teach and I'm sure I've missed more than I care to imagine. As a single mother in particular, I wish I could have given them the example of a loving couple – a man and woman who are openly affectionate, who negotiate differences, who stand firm in honoring their commitment to family – and to them.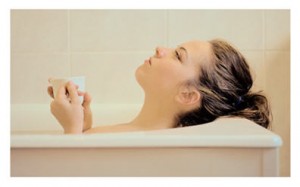 But rather than focusing on what I haven't provided and what I couldn't control, I will choose to redirect my efforts to what remains to be done that I can accomplish – many in the realm of practical skills to be refined through experience.
Perhaps I should circle back to the first subject that came to mind – providing a mother who is less stressed, who can take a breath, knows when to retire to the tub with a steaming cup of coffee.
Locking the door. Leaving the kids to their laughter, to their mischief. To each other.
Perhaps I should parent myself in that manner, and in so doing, parent my sons, by example.
You May Also Enjoy