Et si je disais que je m'occupais de "chiens chauds" et de Roland Garros? If I were to say that this weekend is dedicated to the pursuit of as much French Open Tennis as I can manage (on television, sadly) – and the occasional hot dog?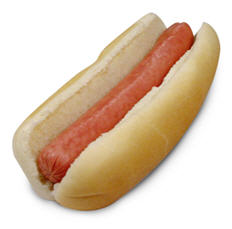 Isn't that a glorious combo?
Might we mix the French and the quintessentially American? It suits me – parfaitement. But wait! Actually, one more ingredient is required in my little happy place, my imaginary world (and imaginary friends?) – a good man. Several good men. French, please?
Hey, it's my dream land and my fantasy – a few good French men!
And so I will ponder my list of faves: Andy Roddick (right – great tennis, great pecs, not French, and he withdrew), Jean Réno (I don't care if he plays tennis or not!), Jean-Marc Barr (mange-t-il des hotdogs?), and I could go on.
C'est de la betise, tout ça ? Foolishness? Of course!
But I don't want to miss a tiny taste of a rare and unanticipated break (my version of a lounge act – lounging while others run to the net and slide on the clay).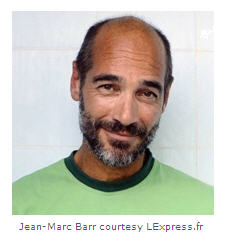 And meanwhile, I wish you a fantastic weekend (yes, as You-Know-Who would say – I'll be back… and yes, later), but like any good little rabbit, I'm late to my day, I want to play, so I will say, I'm off to manger!

Big Little Wolf's Daily Plate of Crazy