Roller-coaster moods. Stomach in knots. Can't eat.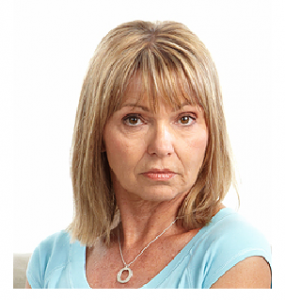 What could it be? Hormones?
Nope. One week to go until all the exams are over, and then comes graduation. I'm worried about logistics (the ex coming to town) – and of course, I want everything to go well for my son.
I need my therapy: chocolate, Paris, a roster of days devoted exclusively to sleep. Follow that with more chocolate, more Paris, and naturally… shoe shopping!
Right. It's not going to happen. The sugar high, possibly.
But the rest?
So we were driving to school Friday, as usual. Late, as usual. My son sits silently beside me. Half comatose in the a.m., as usual.
And then?
"Shoes," he says.
What?
"Shoes."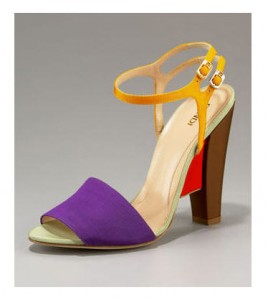 My ears perk up. My posture straightens. There's a glint in my eye; I'm sure of it. I'm fantasizing Fendi. Picturing Prada.
"I need dress shoes," he says, turning to me as I fidget at a light.
Damn. Another unbudgeted item. Boy shoes have been the bane of my existence. They're outgrown constantly, and now we're talking man shoes on gi-normous teen feet.
I'm thinking about the food budget that is taped to the fridge. In the past days, it's become the Everything Budget, which includes gas and pocket money. My sons' pockets, not mine.
"Payless," I murmur. "Or Targét after school."
I drop him in front of the building. I'm slouching again. My excitement has vanished. I'm doing the math without even realizing – two kids times six pair of shoes per year times… well, you get the gist. Dreary. Very dreary. And we won't go into the estimated number of loads of laundry.
Yes we will. 5500.

But what's up with boys and shoes? The destruction? The odor? The growing-out-factor faster than anything else you can think of? Handing down the clothes from son to son wasn't much of a problem. But not the shoes. How much money have I spent on their footwear all these years? $7,000? $10,000? $12,000? What was that figure on the cost to raise a child again?
Check, please!
I pull into the driveway and brew more coffee. I need, I need, I need… something other than chocolate or even my fat jeans won't fit.
My mind is racing. Shoe shopping – and not for the boys! Neimans and Nordstroms, even Marshall's or Macy's. (Picnic on the floor of DSW, anyone?)
But budgetary boundaries being what they are, as much as I love the latest Fendi footwear (it's art!), I can't say that I'm crazy about the $700+ price tag. Moreover, would these sumptuous sculptural darlings be appropriate for my local Starbucks?
Yes, I'm feeling like that weary wonky woman found flailing in February. The one whose head was awash with financial figures – only it's three months later, we've weathered that storm, but my brain has the blues, my kid's talking shoes, and I dream of Choos…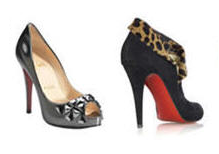 So how not to lose?
My very own closet. Who doesn't have plenty in their placard to play with?
It may not be Paris. It's healthier than Hershey's. And coming out of my closet I had in my possession the most amazing finds – slingbacks and booties, sandals and slides, chunky heels (that were truly great deals) and mostly, it was enough to get my mind off his shoes, my budget, chocolate, and whatever else we have in store.
Have you shopped until you dropped in your own closet lately?
What do you do when you're a little blue – and you cannot take a much needed break?
You May Also Enjoy