I popped by Motherlode this morning, and immediately came to Lisa Belkin's article, Three Word Parenting Lessons, which addresses the issue of parenting advice.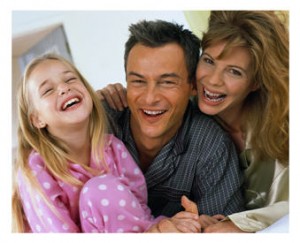 Specifically, she asks her readers what they think of non-parents who give advice – and she notes some interesting changes that occurred in non-parent professionals, once they themselves became mothers and fathers.
My stance?
Recently, I made no bones about concerns I have with those who position themselves as experts without the qualifications to back up their claims. We assume they come from positions of study, professional practice, and ideally – more than book learning. Who doesn't prefer to talk with someone who has "been there-done that?" Isn't there added value in bringing to bear the compassion that comes from similar experience, and hopefully – having dealt with the challenges we face, and done so successfully?
So what do you think? Can a non-parent offer quality advice on parenting? What about those who give advice on relationships, marriage, business, education, or any other field?
Must personal experience be part of every scenario in which we provide professional services or counseling?
The Advice Industry
I'm all for advice – I certainly solicit it, and I've been known to offer advice of my own – including marital advice – positioned as my opinion, the result of my experience.
As for taking advice, I do my due diligence – asking trusted sources, and seeking out accredited professionals, well-researched books, and individuals I trust.
Naturally there is an agenda in any sort of counsel. There are elements of self-promotion (not necessarily a bad thing), profit motive (a realistic "must"), and viewpoint (we all have one). And I see nothing wrong in any of this, as long as we – the target audience or client – are neither naive nor manipulated.
But that's the dilemma. Many of us are naive. We want to buy the happy ending, the easy path, the inclination that suits our nature and possibly our present circumstances. Besides, there is generally no "one right way" to get from Point A to Point B in any scenario, whether it's to do with business or people, professional or personal.
Business Advice, Life Advice, Love Advice
Let's look at the explosion of business and life coaching for a moment. Once the domain of corporate consultancy and organizational behaviors, individuals now make careers of engaging with other individuals, and offering advice. A study by Price Waterhouse Coopers (2007), conducted for the International Coach Federation, estimated global spending on coaching services at $1.5 billion. What must that figure be now?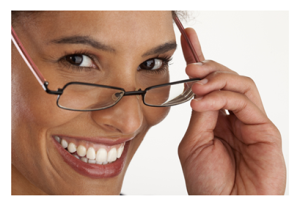 And of course, that doesn't explicitly address relationship counseling, marital advice, the (dare I say it) self-help industry, or many other products and services on which we hang our hats and our hopes, when it comes to improving our lives.
To me, the burgeoning advice biz is a small indicator of the extent to which we are all looking for assistance in complicated times. We need help making sense of the complexities in our economy, our educational system, and our family structures. And that brings us back to children and to a fervent desire to parent wisely and well. I see no problem with seeking advice in any arena; we are increasingly willing to pay for the emergence of personal and professional skills development, where once we may simply have sought the sage suggestions of a few friends, colleagues, or mentors.
For those who are legitimately trained and credentialed, or who offer cut-through-the-BS real world experience – I believe there is great value to be provided by these specialized services.
Common Sense, Special Cases, and Parenting
If the kindly pediatrician who has been in practice for thirty years suggests a course of action for your child, do you listen? Do you look at her experience and not concern yourself with whether or not she has ever herself been a parent?
The friend who has no kids of her own but was raised in a family of seven – doesn't she have valid input, if she grew up surrounded by so many siblings?
Are we more vigilant in some areas, and rightfully so – because of cost or consequences?
When it comes to matters that are legal, financial, or medical – I do my best to verify the qualifications of whomever I'm dealing with, and that includes personal references.
When it comes to relationship advice (and yes, I've taken plenty) – I purposely solicit perspectives that may be different from my own. I want to expand my viewpoint, not confirm what I already think. Among other things, I would hope to better understand the  perspective of the opposite sex.
When it comes to parenting, I heed my own counsel and also, on occasion, have sought the assistance of professionals. Some have been non-parents, but with decades of experience under their belts. When it comes to friends, I admit that I dismiss most words from those who haven't lived what I've lived.
More importantly in my situation, there is the issue of solo or single parenthood versus raising children in a two parent family. And I am far more likely to listen to the words of a widowed mother over one who has co-parented with an ex-spouse. Our situations will have more in common.
All of the above assumes we are seeking the advice in question – not being subjected to it by the busybody, the know-it-all, or other unsolicited sources.
So what's your take? All advice after due diligence? Expertise through experience? Whatever "feels" right?
You May Also Enjoy