Are you impetuous when it comes to decision-making, or do you weigh all the factors and carefully consider consequences?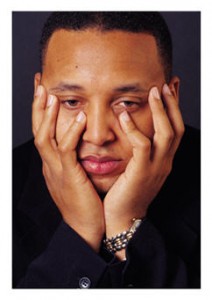 As my son and I reflect on his college choices, I ask myself to what extent I might influence his decision-making. All things being equal – financially – would I leave the choice up to him? Would that decision even be my decision, or would he simply take the reins and select his school, regardless of anything I might suggest?
Though I've raised this young man, I really couldn't say how he goes about making choices. His decision-making style is – I realize – one more thing I don't know about him.
In my life, I've generally operated in an adaptive and contextual fashion. Quick decisions? Ponderous ones? Seek advice?
It all depends.
Decision-making Style
There are a variety of styles when it comes to decision-making, including
Rational (weighing all the inputs)
Avoidant (postponing)
Dependent (collaborative; seeking advice)
Intuitive (the "gut")
Spontaneous (impulsive or wanting to get through it)
Haven't we all had a taste of each? Rational in some areas – if we have that luxury – and more spontaneous in others? Spontaneous when we're carried away by positive emotion, and avoidant when we just don't want to deal?
In business, decision-making with incomplete information (or time or money) is nothing new. We do it all the time, or we wouldn't survive. Parenting isn't so different; we manage the household or family unit – with goals, constraints, and a "team." Some run their parenting business in dictatorial fashion; others, in a more collaborative style, with an increasing amount of delegation to children so they might learn to make their own decisions.
Personal Decisions
Personal decisions are very different from organizational ones.
Who to trust? Who to love? Who to marry? What about where to move? And our topic-of-obsession around here at the moment – where to attend college – which is both personal and professional?
What about the slew of other personal choices that we make constantly, and almost unconsciously? Those that are tied to our libido, our social systems, our cultural expectations? How much does personality type play into the mix? Or life experience?
My Style
When it comes to personality, I'm a typical Type A. No surprise.
I gather as much data as possible, and make decisions quickly – some rationally, some intuitively. I'm more likely to hem and haw over dessert than something more significant. And I imagine I've modeled a variety of decision-making approaches in front of my sons.
I've learned to trust my instincts, own my choices, and when push comes to shove, I go with my gut.
But there's a difference between decisions affecting a project and those impacting our children, our spouses, our friends. Decisiveness doesn't preclude sensitivity to outcomes, especially when you're the caretaker of your family's feelings, their emotional development, their security, or their view of the world.
News at 11?

When I asked my son about his upcoming decision, his response surprised me.
"I'll go wherever they give me the most money," he said.
I was touched by those words (it's the easiest out for me), and also, impressed by his practical side. He wants to complete his 5-year program with the least amount of debt.
But I told him: Pick the school where you will be happiest.
For now, I don't know how things will play out. I don't know what he really wants. As a parent, I'd like to tip the scales in favor of whatever makes the most sense for his future. But I have no crystal ball, no easy solution, no additional guidance. We play the role of "Answer Man" for our children, but at a certain point, it's really up to them.
Do you know your decision-making style?
Do you influence your teenage or adult children on the "big issues?"
Has your decision-making style changed with marriage, kids, financial status, age?

Big Little Wolf's Daily Plate of Crazy