There are times when children are hurt or disappointed, and you have no words. There are times you wish they were younger, and a hug would right the world again. There are times you wish your counsel had been wiser, your crystal ball clearer, and your luck – better.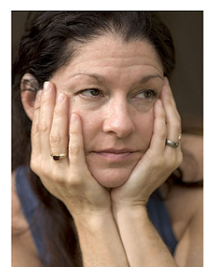 There are times there is nothing you can do, or if there is, you cannot see it.
As adults, of course, we've learned to process our defeats as well as our wins, and yes – the prevailing wisdom is that we learn more from what knocks us down than what picks us up; it is the process of picking ourselves back up that strengthens us.
But the helplessness when your child needs something, and you cannot provide it?
It's terrible.
Gathering forces, releasing emotion
This morning, I'm pacing the house while my son sleeps, fighting a sense of panic, at last able to let my emotions go, my ache because he is aching, my concern which knows the far-reaching implications of decisions that are beyond our control – not only for his life, but for mine.
I know the way resources have been stretched beyond measure – financial, physical, emotional – and for too many years of single parenting. I know the weeks of worry ahead, the weeks in which my steadfast support, even from a distance, must not waver.
This is about contingency planning and finding alternatives, about giving kids the life skills necessary to make good choices, about the strength of character to manage tough days as well as good ones. This is about my ability as a parent – to offer comfort with a dose of reality, to find the right words, and a situation in which I can do neither. I have no answers, no tricks up my sleeve, no sage suggestions. And if I am vague, it is intentional; the details are irrelevant, though I imagine for some of you, the feelings I am expressing will sound familiar.
Waiting, watching, listening, loving
Some children become acquainted with hurt far too young. Sadly, this is the legacy of divorce for many, as it is with other life events of a significant nature. Some children talk it out, act it out, and come to terms with what is and what isn't. Others put their hurt in dark corners where their parents cannot see. And so we stand by, observing and listening, hoping for some way to assist and encourage, even if only our presence.
As for "time heals all wounds," it's a great concept, but I haven't found it to be true. Time may soften the edges of pain, but some wounds don't heal.
As for my sons, I have encouraged them to dream big; both have known their wins and their losses. Both will know more of each.
But what do you as a parent, when you can't find words?
What do you do when there's truly nothing you can do?
Where do you put the fear you don't want to show, so you can keep going?
You May Also Enjoy