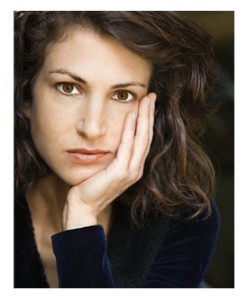 For some of us, stress goes straight to a particular address in the body and squats. Stubbornly. It may manifest in reflux or an ulcer, loss of appetite or the opposite, a need to anesthetize through a variety of substances.
It may mean sleeplessness or migraines, both of which will mow us down.
My own mind-body connection runs on overdrive, and I'm fully aware of it. In fact, I suspect this is more the case since the onslaught of stressors that followed divorce… and haven't let up.
When things aren't going well, I suffer. Physically. Oh, I keep going, of course. Yet when the stress lets up, it's as though the heavy-handed tapping on my temples and the clenched fist in my gut release their hold. Then everything functions again, as it should.
Excedrin Headache Number 9999#!$X$@!!!
Yesterday, for example, was a migraine day. Fortunately, not the entire day, but enough of it to flatten me. And when the fist is ruling my world, I'm frustrated. Terribly frustrated. I hate giving in to limits set by my physical self – even if they are instructing me to slow down, to re-prioritize, to take a break – no matter what.
But I don't always listen. I rail against anything – or anyone – who dares try to knock me down, or knock me off my schedule. 
Even when that's me. Especially when that's me.
Knocked Down? Get Back Up!
When I'm down for the count, I know what gets me up off the mat. I can't necessarily make it happen, but I know what helps.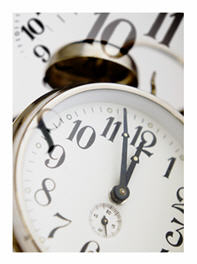 It might be a wonderful piece of news, or something I've been dreading which turns out to be fine. It might be as simple as a good night's sleep, or the snow day that allows the litany of tasks in my head to "legitimately" be set aside. It might be taking a small amount of time to go out. On date night.
It might be the color red. Rosy red in a premature spring blossom. Ruby red in a painting. Poppy red in a new and audacious pair of glasses.
It might be a chance meeting, a conversation that bubbles over with so much to say that time slips away altogether, and then moments of quiet unveil themselves and they aren't unsettling, but comforting; and there is tenderness in the deep bed of the silence, recognition that words are not all that fills, that there are healing moments when we least expect and the fingers of the fist unfurl as another hand offers to help me up.
And I take it.
See What's in Front of You
When I am pressed, down, overwrought – I don't take the time to see what is important. I know what it is, but I cannot focus on it until something – or someone – reminds me to do so. Sometimes, that someone is me, the adult me, suddenly aware that I need to step up my game, perk up my mood, and the very act of taking action will put me in a better place.
What knocks you down? What picks you back up?
Do you suffer physically from a string of bad days?
Do you stop when your body screams at you to do so?
You May Also Enjoy