Yesterday, I accomplished a goal against all odds. It was big. Really big.
My first response?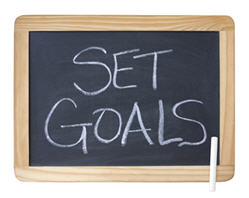 The body crumpled. The mind went blank. I slumped, sat, and stared out the window. That lasted about 10 minutes. Then I began running the mental checklist of everything else that needs to get done – under deadline – in the next few weeks.
I know, I know. When you achieve something BIG you should celebrate, reveling in the sense of accomplishment. You should cut yourself some slack and maybe even congratulate yourself in some small way. And as it turns out – last evening, I did.
I went out and enjoyed a glass of wine with a friend, listened to a little live music in a neighborhood club, and then came home to get down to business.
This morning. This afternoon. The rest of the weekend.
The business of making a buck, of working toward personal goals, of thinking about the future.

The Catch-22 of High Achievers
I'm a Type A personality (no surprise), and I'm more than a little addicted to achievement (ditto).
I do know how to relax, though I don't do it very often. Last night was an unusual occurrence – spontaneous, and delightful. I need to do that sort of thing more frequently.
But here's the dilemma: I'm used to setting the bar high, never resting on my laurels, and frankly – never resting. If I'm not working toward a goal (or many), I feel as though I'm stagnating. I feel far more alive when I've got my sites on the prize, and the prize may be about accomplishing something vital for one of my kids, some onerous task to do with my (perpetually?) disorganized home, a personal goal, or a professional ambition.
I'd like to be able to celebrate my victories more often. To unwind more often.
Parenting Legacies
My sons come from a long line of high achievers, and on both sides. We're about the process, the learning, and yes – reaching the goal, though not so concerned about the trappings of success that might accompany accomplishments. I suppose I ought to speak for myself, but in observing my sons (raised primarily by me), they seem to enjoy the intrinsic value of meeting a goal and producing fine work – as do I.
My sons have learned the importance of setting ambitious objectives, and pulling out the stops to meet them. And yet…
They are much better at enjoying their wins, at taking their downtime, at giving themselves the necessary breather to pause, and to have fun. And I have rewarded and encouraged that as well – in them.
Essentials (The Necessity of Play Time)

Ironically, my younger son has been encouraging me to go out more. To stop pushing myself so hard. To have some fun.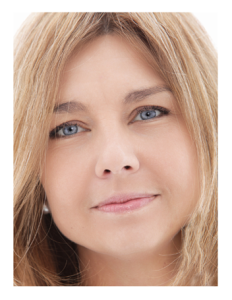 Last evening I let my hair down – just a little. It was great!
Yes, I have project goals, writing goals, financial goals, socializing goals. I have personal goals to do with my jeans (um, a little tight at the end of winter), and "lifestyle" goals – including, once again, making progress on the infernal household organizational challenge so I may be more comfortable in my own home.
Part of getting down to business (and getting things done) means paying attention to essentials – healthy eating, exercise, sleep, managing stress. And fostering my own downtime.
It is that last item that is the toughest, but I'm determined to do better. I have the discipline, the desire, the work ethic – yes work ethic – which I need to apply to play as well as to other areas of life.
Do you short-cut your essentials when it comes to healthy habits?
Are you all work and no play?
Are you diligent about your planning?
Do you live to achieve or achieve to live?
You May Also Enjoy