You're sitting in your office trying to make peace with your inner pout. You're trying to remember where you put the last of the Christmas cards. You've got to jam just one or two more holiday errands into the lunch hour.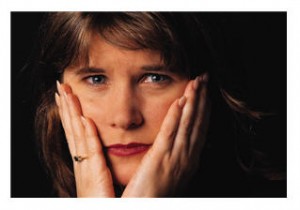 OHMYGOD will you remember to tip the mail carrier and the mechanic and the babysitter and anyone else who expects to be tipped at this time of year for exemplary service – or just showing up?
Do people still do that? Have I been watching too many old movies?
It's down to the wire on hasty holiday last-minute lists. You're winding down. Wearing out. But don't panic! You still have a few more days.
If only you weren't supposed to feel chipper and grateful when what you really feel is beat and cranky. Well crank up the cranky and pour it out here. Get it out of your system. Ferociously frazzled? Hopelessly harried? Worried about trees and candles, parties and baking, overtired kids and overstretched budgets?
Not to worry! End of the year clearance on Complaint Monday!
Please pass (on) the W(h)ine
I know, I know. Yesterday I said I had no complaints. But it's Monday morning! And I've got just a few to share.
I always get my boys chocolate oranges and I can't find them anywhere. They aren't oranges. They're chocolate that look like oranges. It's tradition in our family. Help!
My house is still not clean. How many months have I been trying? And where did my kitchen table top disappear to?
The stack of bills is as tall as I am high. Okay. Not quite. Half as tall. And today is B-Day. Bills, bills, bills.
My kid is sleeping, but the list of things I have to do on his behalf is almost as long as the bill stack is high. Where's the justice in that?
OMG there's no food in the house again. Must I really go grocery shopping already??
I have a zit. How is this possible? I've been off chocolate since our marathon of all-nighters came to an end a few days ago. In what universe does this make sense?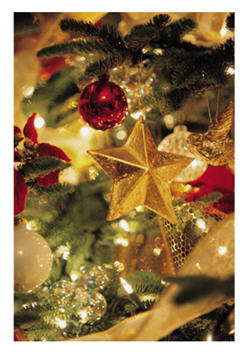 I really don't have a thing to complain about! I do have a crazy busy week ahead, but my sons are well, and we'll all be together soon, just hanging out. And that sounds wonderful to me. What else?
I will find substitute chocolate in the shape of… something, for my boy-o's. Or maybe, real oranges?
What's a little mess as long as the house is filled with laughter?
I'll navigate the stack of bills as best I can, and I actually have stamps!
I'm glad my son is sleeping. He needs those zzzzs badly. And the rest? It's my job, as CEO of Infrastructure.
Grocery shopping. Well, I have to find that replacement chocolate anyway, right? Or maybe we could go for pizza, one more night?
I'll Photoshop out the zit, after we take our holiday pictures. (Thank you Technology Triumphs of the Twenty-First Century.)
Your Turn

Last chance. It really is a crazy, wearying, high expectation time of year. We often set ourselves up to be disappointed with our own attitudes. We try so hard to make things "perfect" for our families that we forget "perfect" doesn't exist – and it doesn't need to. But go for it. End of the year clearance on complaints!
No complaint too small.
And Happy Monday!

Big Little Wolf's Daily Plate of Crazy