If a lovely person offers positive thoughts all the way from a picturesque island, who am I to refuse?
When Maureen at Island Roar sent me some anti-angst energy yesterday, I thought the least I could do was accept. So here I am, talking myself down from the ledge, and looking on the bright side. I'm stepping over the sour seepage of my own awful offal, my kid's aggravating all-nighter (and a very scrappy start to the day), and taking a deep breath. Okay, a deeper breath, and here's what I've come up with.
Ten positive pearls to perk me up (and prevent perpetual petulance)

One

: Pearls
Speaking of pearls, I was (uncharacteristically) neatening a dresser in my bedroom and came across two strands of pearls purchased in another life, at Bloomingdale's. GREAT fun, and one of my all-time fave accessories. They're not Mikimoto, but they wrap and twist every which way, which enticed me to play dress up.
Two

: Entertaining (chairs?)

There are three chairs in my house currently not covered with junk mail, laundry, jackets, unusable cable boxes, bills, teenage tennis togs, unclassifiable man clothes in many sizes (kid visitors?), or other heaps of "stuff." Theoretically, I could seat two friends (and myself), and entertain. You know. As in non-virtual people having non-virtual conversation. What a concept!
Very 20th century, isn't it?
Three

: Imaginary Friends
Unfortunately, the bathroom remains a toxic testosterone zone, so perhaps I shouldn't invite anyone to stop by just yet, unless it's a cleaning service seeking volunteer work. On the other hand, I could conjure two imaginary friends. They don't eat much, and they won't ask to use the bathroom.
Four

: Silk Scarf
I was exploring my jammed closet late last night (yes, I was restless – spring fever?), and I came across a gorgeous scarf I bought in Paris when I was there a few years back. It may not be Hermès or haute couture, but it was a fabulous deal at about 10 Euros ($15), raw silk, purchased from a street vendor. It's fuchsia – and while I'm very particular about shades of pink, it's a stunning color. Energizing. I held it up, wrapped it around me, and felt glorious. (Yes, I do have two pair of shoes in the same color.) A little passion for fashion in sizzling pink? Better than drink!
Five

: Treasure Pleasure
Also while rummaging, I found a small china doll, 19th century I believe. She has a delicate porcelain face, rouged cheeks, and black hair. Her dress is turquoise and trimmed in velvet and eyelet. She even wears red ties painted on her tiny white ankles as part of her black lace-up shoes. She was a treasured possession when I was a child, and finding her (in pristine condition) recalled fond moments, and reminded me that some objects are intended to outlive us all, and be passed along from generation to generation.
Six

: Pink Pedicure
In a burst of seasonal enthusiasm (no doubt influenced by the sassy silk scarf), I painted myself a change in the Big Little Wolf tootsies. Will anyone benefit from aforementioned dainty pedicure? Yes. Moi. And that should be enough, no? I indulged in a flamboyant, flirty, ferocious Revlon hue called Cherries in the Snow, long neglected on my bathroom shelf. I feel utterly brazen. It is the perfect color for the Parisian foulard. And who knows – maybe the imaginary friends could be male, and French?
Seven

: Blush, Flush, and Chanel
After a very long night (I was up and down during my son's nocturnal work session), this morning wasn't pretty. Let's just say I would happily flush the past 24 hours down the drain. Thus, I needed a bit of time to myself. Not writing. Not thinking. Not parenting. After school drop-off (late), I wandered my favorite book store and then the mall – specifically, an upscale department store where I dabbled in a variety of blushes and lipsticks, and spritzed myself with just the right amount of Chanel. It was a delightful two hours. The point? I played. And I don't remember the last time I did that.
Eight

: The Adult Voice
After that breather, I was able to get on with other errands and come home to more paperwork. Calmly. Relaxed. I guess this is called taking my own advice. Something I don't do often enough. Or rather, I tend to listen to the critical voices in my head (don't we all?), and not enough to the stronger, wiser adult who actually lives there. Um, here.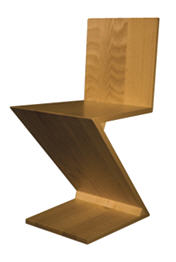 Nine

: Eyeliner (Minor) Miracle
I have a favorite Laura Mercier eyeliner which I purchased 18 months ago. Not inexpensive. It lasted a year, and then was finito. But I never tossed it, as some of the makeup remained in its little pot. I told myself a year's use was excellent, yet I left it on the bathroom counter. This morning I looked again, wet my lining brush, and dipped it into the cosmetic kohl. The bristles loaded up, I lined my eyes as I used to – and it was fine. Hardly the stuff of major miracles, this little episode nonetheless reminds me that sometimes everything and everyone needs to be in the off position.
Am I attributing human characteristics to a small container of cosmetics? Yes, I suppose I am. But more than that, I'm affirming that moments of rest are vital. We maneuver miles and master a sort of manic momentum, and we demand this of ourselves, our products, and our devices. Perhaps all of the above should occasionally be turned to the off position? Especially our unrealistic expectations?
Ten

: Rest, Breathers, Well-being

The fact that I was able to be out and about for two full hours – running errands, walking a mall and now home – is remarkable. I am not out of breath. I am not falling down exhausted. I'm tired and very hungry (it's after lunchtime and I haven't eaten), but I'm okay. That "okay" is better than I've felt in months. It may not last, but I'm not going to worry about that right now. I'm pulling a Scarlett O'Hara. I'll worry about tomorrow – tomorrow.
And that's plenty of positivity for an otherwise tenuous Tuesday.
Any pearls you'd care to share?