My teens? The best on the planet, naturally. One is a bit of a world wanderer – give him a backpack and a cheap ticket to Europe, and he's a happy camper. A little factory work, a little office work, a few music festivals… and plenty of adventure, some of which he tells me about, and some, well, (wisely) not.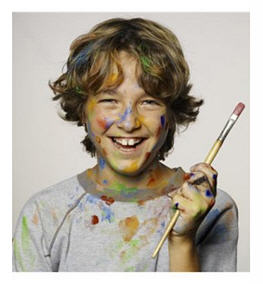 His brother? He's the one with the sly sense of humor, and a whirlwind of creativity. All he needs is a dose of Comedy Central, his equally entertaining buds, and a pencil, a paintbrush, a stick – anything with which to leave his artistic mark. Oh, and food. Every two or three hours.
I struck it rich in the kid department, and I know it. Though I have the gray hair and empty coffers to show for it, even as teenagers, my kids rock!
My top 10 reasons (today) that teens are a trip, and mine in particular – a delight.
10. Sometimes, they blare music that's deafening. Sometimes, that music dates to when I was a teen. It's fabulous.
9. Though they party all night (with permission), say they'll pick up after (and don't) – eventually, they clean up. A week later. They must operate on dog years (on opposite day?), which I haven't yet figured out. The good part in all this? The unsolicited kiss on my cheek, and a heartfelt thank you for hosting the party. Outside.
8. In the standoff over dirty dishes in the stinky sink, just as I'm about to cave (or the neighbors will call the Health Department), my kid takes care of it. Without warning, and without complaint.
7. When I tell either of my boys to pick up, they don't. (Like the party thing.) When I give them "the look," they just do it. Oddly, the adolescent definition of "pick up" doesn't seem to include dirty socks.
6. Six months ago, half our cozy little home was a wreck. I organized diligently and it was almost livable. Now, four months into senior year, ever since I gave my 17-year old the run of the place for his projects, the entirety is trashed. This is a good thing, you're thinking? No, but I love watching him at work – sketching, painting, building. What's a mountain of little mess next to that?
5. My first-born calls from college when he's walking to class, or to his part-time job. Just to chat. And he doesn't even ask for money.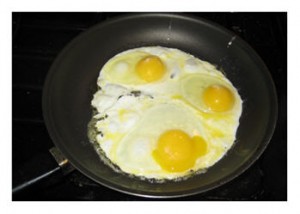 4. Earlier this week I was hit with a wave of nausea. Something I ate. I plopped on my bed and stayed there until my stomach calmed and the room stopped spinning. My kid checked on me, repeatedly. And in the evening, cooked me dinner, served it to me, and even said enjoy – just like my own personal chef!
3. Speaking of personal chef, last evening I was too busy working to eat. I told the kiddo to forage for food in the freezer. "What are you having?" he said. "I had a Hershey bar," I answered, still typing in my chair. "Well that's no good," he scolded, and proceeded to cook me eggs and toast, and serve it on a tray next to my papers and laptop. Come on. Admit it. He rocks!
2. When I look at my elder son, not only do I see him, but I see my father whom I loved profoundly, and who passed away much too young. My son knows this, and when I scan his beautiful face, misty-eyed, he just smiles and leaves me to my emotions. It's bittersweet, but far more sweet than bitter.
1. When my boys are together – or even on the phone – they tease, they discuss, they counsel; they respect each other. Of course they pull pranks – on yours truly. I hope – and believe – they will have a strong bond as they grow older, the mark of the most important gift we can give each other. Family.
Big Little Wolf's Daily Plate of Crazy