Time for your next French Lesson?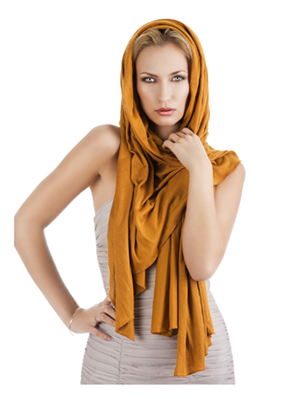 You're almost an expert at this point. Ready to pour a glass of Cabernet, roll those R's, and slip into style with confidence?
Here's our lesson plan, and we're about to embark on one of my all time favorites, and at the perfect time of year for it… scarves!
A scarf, by any other name (shall we say "foulard"?)
Dance of the seven veils? Forget it! Invest in a few good scarves. Then learn the endless ways to tie them.
For the office. For an outing at a coffee shop. For seduction. And everything in between.
Did you ever see the film, Le Divorce? If not, I recommend it. As chick flicks go, it's one of my favorites. For one thing, it boasts a marvelous American and French cast (Kate Hudson, Glenn Close, Leslie Caron, Jean-Marc Barr). It's also a tale of love, betrayal, family, and new love – what's not to adore about these universally recognizable themes?
As for the gorgeous backdrops of Paris and the French countryside, you'll feel as though you've vacationed in France, free of charge. And my main reason for mentioning this movie? It genuinely captures the French woman's passion for fashion, and her mastery of the scarf.
In fact, both the scarf and a very elegant Kelly bag from Hermès play rollicking roles in this delightful movie. And realistic, when it comes to le foulard – the French scarf. If you purchase just one accessory – make it a scarf, whether your budget is $20 or $2200! Select something that is versatile, vivacious, and you – whatever evolving and unfolding "you" that means. And be prepared to astonish yourself at all the ways you can change your look.
My preference? Three or four scarves at $15 – $20, though I admit (sheepishly) to about a dozen in my closet. And I wear them all the time – as do some of the most style-savvy women I know.
How to select a scarf: proportion, pattern, and more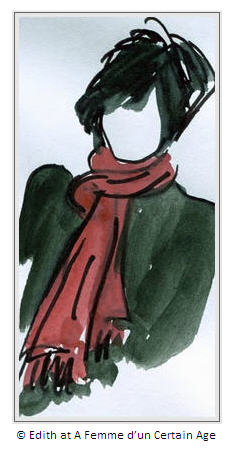 I confess: I was late to comprehending the art of the French scarf, ifs ferocious folly, its formidable fabulosity. But by my thirties (thanks to many trips to the French capitol), I got it.
There are only a few rules when it comes to decking yourself out in the right range of scarves:
Any color that suits you – go for it! Almost anything can work with black, and a brilliant hue will brighten your face immeasurably.
You can wear the same classic pieces often, switch the scarf and the way you tie it, and you've got a whole new look.
Pattern can add even more interest, and compliment your chosen style – floral and flirty (for the Bohemian chic), geometric (to add interest to the tailored and minimalist look).
Proportion, proportion, proportion.
Scarf styling examples
Remember those little silk squares our mothers and grandmothers wore, to hold hair in place or tied in a tiny knot around the neck? It's fine if you're Grace Kelly (what isn't?), but a fashion don't for most of us unless you're very young, very tall, or channeling the 1950s. (C'est mon avis – what can I tell you?)
More?
In my opinion, wearing something small and wispy does nothing to enhance your stature, to make a statement, or even to keep you warm on a chilly day (better off to go with a striking necklace). And as for moi – I'm a tiny woman who is amply endowed, and thus, a scarf bunched at my neck not only shortens me, but calls attention to my chest – and not in a good way. Likewise, fabric that is too heavy or too thick pulls me down. But other than that?
The options are only limited by your imagination. Scarves come in a variety of shapes and lengths, patterns, colors, materials, adornments – and prices. Just remember the proportion rule, always. Then loop, swoop, drape and tie to your heart's content!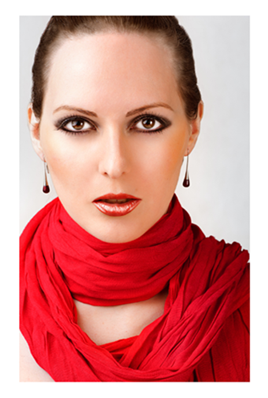 What might you see this fall and winter, specifically?
Be on the lookout for the tube scarf. It's divine on Milla Jovovich, so why not you? Also look for scarves worn long and hanging, as in the example from Rag & Bone. This is a lengthening look – and works on all of us! (Just not so long that you trip!)
My French style guru: A femme d'un certain âge
Additional examples? Not only of the art of the scarf, but near daily tips on French style and fashion? My go to gal-pal is a fashion and style journalist who lives in the metro Paris region, writing on her blog, A Femme d'un Certain Age, where she offers daily detail on French style. In a regular feature some months back (April 2), this very same fabulous femme dealt with a few of the wondrous ways of wearing scarves – so check it out – straight from the streets of Paris.
Do notice that when you peek at candids taken of celebs in Paris, or any woman on the street, they almost always have a scarf wrapped around their necks, with a certain insouciance which is so French, and so sexy. (Who doesn't love a dollop of nonchalance, and "of course I'm chic" confidence?)
And a special merci to Tish and her talented cohort in classic crime, Edith, who provides elegant illustrations on Tish's blog, including the one in this article.
How to tie a scarf – your most versatile accessory
As for colors, fabrics, styles, seasons and the all important ways to wear a scarf? Endless! And the trick to tying?
I have a number of scarves that I routinely circulate. One is a black and white print, which I wear as a shawl, or circled twice around my neck and then dangling loose, or asymmetrically wrapped once and draped over a single shoulder. Another is sheer black silk, also long, that I wear for dress. Another favorite is a deep purple linen scarf I loop three ways – varying by hair, earrings, as well as ensemble: with black jeans when dressing down, and a black skirt with fitted sweater, when upping the volume.
On warm days?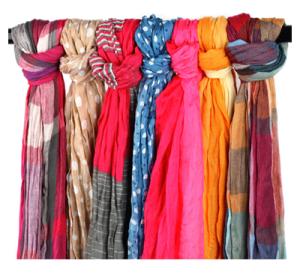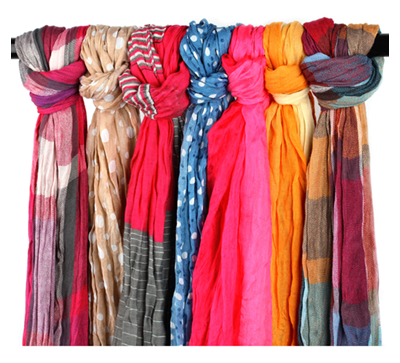 I have a hot pink raw silk scarf, picked up on the streets of Paris (for a song) – and it gets plenty of use in Summer. This Fall? A beauty in deep red, another with a pattern of grays, and one or two with a little sparkle for dressing up, as the holidays approach. And I tie all my scarves in at least three ways – multiple loops, long and lean, and draped more softly when feeling, mmm… romantic.
Any number of sites can assist you with how to tie a scarf. In fact, Google "comment porter un foulard" to see how French women approach the matter – and in this video, (impeccably) interpreted in New York!
Remember – fashion is not brain surgery. It should be fun! Experiment! Take your scarves from comfortable to classic, and playful to precocious.
Care to peek here, at Vogue Paris scarves from Hermès, and cruise through a bit of their oh-so-decadent shopping pages? Now, now – window shop! And those shopping pages will put you in the mood for what's up next – bangles, baubles, broaches and more – coming soon, in Lesson Four.


© D A Wolf

Enjoy the Full Series